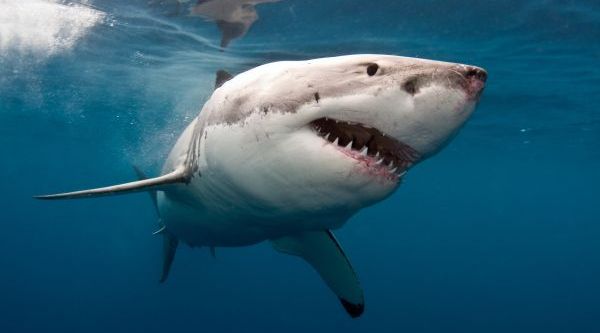 It's the most wonderful time of the year — and no, I'm not talking about Christmas.
Sunday kicked off Discovery's 28th annual Shark Week. For nearly three decades, Discovery has captivated millions of viewers with almost unbelievable footage of one of our ocean's most enthralling predators.
It seems like every year as the momentous occasion approaches, Facebook, Twitter, and Instagram are clogged with images, articles, and countdowns leading up to one of the biggest annual events on television.
What's the big deal, anyway? How has Discovery managed to captivate and maintain an audience of millions? In short, Discovery's Shark Week team has become content creation and content promotion machines, and there are a few things enrollment managers can learn from them.
Here are three things enrollment managers can learn about inbound marketing from Discovery's Shark Week.
1. The Value of Remarketing Content
The content creators responsible for Shark Week have stuck to the same formula year after year: a perfect hybrid between educational shows and fear-instilling shows. Furthermore, the majority of Shark Week's material is recycled from years past, and the stats say that Discovery's viewership of the year-long anticipated week-long program is only increasing.
One of the reasons inbound marketing actually works for enrollment marketing is that once you create a piece of content, it's there forever: it becomes yet another resource in your school's content resource library. No one has the time to create new fresh pieces of premium content every week, but the "Guide to Interior Design Degrees in Nashville" you develop isn't only viable for one academic year, but for years to come! You could write a blog post or send out a tweet 18 months from now and promote the same guide — and your audience would still find it relevant.
Enrollment managers need to take a lesson from Discovery's content gurus and understand that while content creation can be work up front, it's work that pays off and has the potential for exponential ROI.
2.The Importance of Participatory Storytelling
People don't just want to hear stories; they also want the opportunity to participate in them. This year's Shark Week has recognized and fed this desire. By snapping a selfie of your own breakfast feeding frenzy and posting it on a social network with #DDSharkWeekPromo, your photo could appear at the end of one of Shark Week's programs.
Inviting people — especially current students and alumni — to contribute to and participate in your institution's marketing strategy is one of the spokes in the inbound marketing wheel.
Indiana University understands the importance of participatory storytelling. They recently leveraged hashtags as part of a brilliant admission promotion. The simple use of the hashtag #IUSAIDYES on bright, bold, red envelopes produced a viral social media campaign when students began posting selfies with their acceptance letters.
3. The Necessity of Authentic Content
In the past couple of years, Discovery has drawn some flak from shark lovers because of the fictional nature of some Shark Week shows, especially the infamous "Megalodon: The Monster Shark Lives" from Shark Week 2013. This year, Discovery pulled all fictional content. No more shark mockumentaries! Discovery has realized that viewers care more about hearing the truth than they do about a dramatic story.
As enrollment managers, it's easy to get caught up in writing about "why our engineering program is the best there ever was" or "why our approach to an MBA will save the world." Today, more so than ever before, students value authenticity and relevancy — and that's why inbound marketing places significant emphasis on persona-based marketing. Don't create content with a facade of perfection or guaranteed success. Be real and create content that represents your institution, your brand, and what you believe in, authentically.
By taking a few of the tips and tricks surrounding content creation and content promotion that has led to the success of Shark Week, your enrollment team can better attract new students to your institution's programs.
Looking for some tips on how to optimize content to increase enrollment? Download our guide to attracting students with inbound marketing!