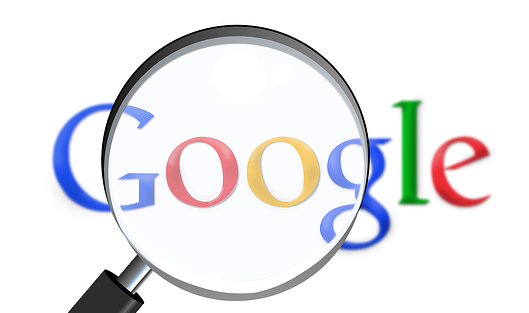 This may be dating me, but I have been a fan of the "Calvin and Hobbes" comic strip since it was a first-run in printed newspapers.
Of all the many recurring motifs in the strip, one of my absolute favorites from the start was Calvinball. If you're not familiar with Calvinball, just imagine what might happen if two eager adversaries met repeatedly to play a game in which the only constant rule is that it can't be played the same way twice. Throw croquet mallets, masks, water balloons, and whatever else might be at hand into the mix, and I'm sure you get the picture of how exciting and unpredictable Calvinball invariably was.
When it comes to internet searches, higher ed professionals and Google have a Calvinball relationship.
What is more exciting than your institution appearing at the top of the results of a prospect's search! But how did it happen? And what can you do to make it happen again? In short, how can you keep up a winning streak in the "game" of Google searching (especially when the rules are not known in their entirety and one player in particular keeps changing them)?
Google is notoriously tightlipped when it comes to the algorithms it uses to produce search results. Nevertheless, observers have figured out quite a bit about Google's methods. (If you really want to dig in the weeds on this topic, this infographic gives an overview of how Google works and this infographic explores Google's list of 200+ search ranking factors.)
Since you probably don't have time to read a "Top 200" list, here are three tips to help you win the all-important Google search.
1. Speak the language of your audience
It goes without saying (but I'll say it anyway) that you need to know your audience extremely well. In fact, we highly recommend taking time to craft personas for the various segments of your audience.
Once you know who your audience is and what it is like, anticipate the questions they're likely to ask and answer them in a way that will be familiar and comprehensible. If you speak their language in your published content, you are bound to show up in their searches.
2. Publish compelling content
In the early days of Google search Calvinball, you might have "won" simply by making sure that your content included the search keywords entered by your target audience, or perhaps by purchasing paid ads. However, the rules have changed quite a bit since then. In fact, keyword stuffing can actually hurt your chances of winning. Paid ads can help, but they're not as important as hard-earned credibility.
What can you do? Publish content that not only anticipates the needs of your audience, but presents it in such a way that they can't keep from sharing it with the people in their social networks. In this way, your message spreads far and wide, and you get the benefit of these "natural" backlinks for future searches.
3. Include long-tail keywords in your overall strategy
Of course, keywords are not dead, they simply need to be used judiciously. Develop a keyword or two within a single content offering, and then publish lots of content.
Google is placing ever more emphasis on long-tail keywords, or keyword phrases — comprised of at least three or four words — that are highly specific to something about your institution or what it offers. Following Google's lead, be sure to use long-tail keywords to attract more qualified searchers. Even if you reach fewer of them, they will be more likely to explore your offerings and convert.
Winning a Google search isn't rocket science, but it is as rewarding as a game of Calvinball.
Want help to develop a winning content-marketing strategy?