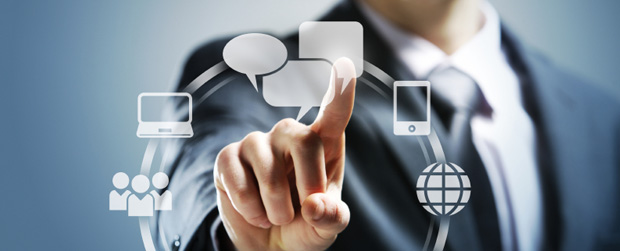 By now, most of us should be aware that multi-channel marketing (when done right!) is the way to go. Increased response rates, increased ROI... the list goes on and on. However, due to the growth in new marketing channels, integrating these various methods is more complicated and challenging than ever before: you have to work with several departments/people in your institution, you have to acquire quality data lists and then use them properly across all platforms, and lastly, the various marketing channels have to be synchronized to maximize results.
I want to spend some time today discussing the four most important practices you will EVER read in hopes that you will be able to improve your own student recruitment marketing campaigns (or, better yet, you'll hand over your current campaigns to me so that I can improve them on your behalf). Either way, your campaigns will improve, you'll generate more applications, and I'll become your friend. It's a win-win. Now, let's begin:
#1 – Timing Is Everything
All outbound communications (direct mail, emails, etc.) need to be well-timed, especially on event marketing campaigns. These can be broken down into four types:
DIRECT MAIL: In my experience, direct mail works best when it precedes the first outbound email. The timing of the direct mail piece depends on the event, but as a general rule should hit home 3-4 weeks before the event. Make sure to adjust for any federal holidays when the post office will be closed! And, most importantly, don't forget to include a call-to-action.
EMAIL CHASERS: These should be sent after records receive the mail piece, generally starting about 2.5 weeks before the event. (It can even reference the mail piece with a phrase like "You should have already received your invitation in the mail…") Remember: you want to increase the chances of your audience seeing their invitations, but you don't want to annoy them! Scrub out any responders and opt-outs before those emails go out, and leave at least a week between follow-up emails.
CONFIRMATION EMAILS: When recipients do respond to your offer, either via the mail piece or email, they should receive a confirmation email that summarizes their response. The confirmation email should go out immediately once the response is submitted online. Be sure to implement a system for mail responses. If someone mails in a reply device, you want them to receive their confirmation email on time (i.e., well before the event)!
DELAYED TRIGGER EMAILS: While confirmation emails should go out to responders immediately, delayed trigger emails from a representative can go out to a responder 24-72 hours after the response has been submitted. These emails are more personal and can say something along these lines:
"My name is ___ from ___. I saw that you RSVP'd for the event, and I'm looking forward to seeing you there! Let me know if you have any questions about the event."
#2 – Data, Data, & More Data
There's no sense in crafting the best multi-channel marketing campaign if the wrong people are seeing it. Be intentional with your data!
LIST RENTERS, BEWARE: If you're renting outside data, do your homework. Here are some questions to ask:
What's the source of the data? Does it fit your needs?

Who else has rented this data in the past 12 months?

How many people have re-purchased this list?

For email lists: What are their open and click through rates? How do those compare to industry averages?
Renting data takes longer than you think; make sure to start early and give yourself plenty of time.
MAINTAIN YOUR DATA: Suppression files, de-duping, updates… you know the drill. Don't let your list turn into a mess. And watch out for "list fatigue": overdoing your communication to a particular list will reduce its effectiveness!
MAKE NOTES FOR NEXT TIME: After each campaign, review, review, review. How did your list perform? What changes might you make for next time? Write down your findings, and make a plan for what you'd like to change in the next campaign. Don't wait until the start of a new campaign to implement changes!
Following these practices will save you the time and the hassle of having to deal with frustrated people, as well as saving you money.
#3 – Integrate Your Communications across All Channels
The various channels you decide to use must also work together. It's not enough to set up and use a direct mail piece, email, a website, a blog, et al., if they don't work in harmony to attract and convert new students. The same potential student moves across all of these places quickly, so
your strategy and analytics need to adapt similarly
. Let me wow you with some quick statistics:

Okay, so integration is important. But what does that really mean?
Integration means your marketing campaign...
centers around a strong, focused brand image;
communicates through a clear, consistent voice; and
maintains a consistent look and feel across all channels.
Effecting these changes in your campaigns relies on strong communication. Meet with your team to plan the campaign and decide on the look and feel, brand image, and anything else that needs to stay consistent across all channels.
#4 – Teamwork
We've all been there: working up against a deadline for a "group" project that was collaborative in name only. While there's no changing that B- you got in 10th-grade biology, there's no reason you and your colleagues can't earn the A+ you were looking for in your marketing campaigns.
MAKE A TIMELINE: When you begin planning a campaign, create a schedule for everyone's contributions. Be realistic about the amount of time each piece will take, but also give yourself enough lead time to be able to tweak anything that needs revision. Break things into smaller tasks and deadlines when necessary: seeing everyone's work in increments will give you a good idea of how the campaign is going while it's still on your desk.
Most importantly: manage expectations! Make sure your team members are all on the same page on the whos, whats, and whens.
CHECK IN: Once you've decided on a timeline, set reminders for yourself to check in with your teammates. Now, there's a fine line between reminding and nagging — you know the difference! A positive and trusting "how's-it-going?" is genuinely helpful, but impatient or too-frequent requests for status updates are stress-inducing.
No less important than how is when you follow up. A good rule of thumb is to check in at least a week before the next deadline. If something just isn't working, you'll have time to brainstorm and execute alternate solutions.
LOOSEN UP: Let your teammates be themselves! Giving them some wiggle room to use their own creativity is empowering and, frankly, a lot more fun.
BE APPRECIATIVE: Finally, don't forget your manners: "Thank you" are two very powerful words. Express your appreciation to your team — you really couldn't do it without them! (You also probably can't do future campaigns without them, so you'd do best to stay in their favor.)
Technology keeps advancing and trends keep changing, but remember that the principles of direct response marketing remain true. Much of what works today is simply a digital version of the old salesman's motto: "The sale is usually made on the 5th try." Digital "touches" in a cross-media campaign make the same points that fully direct mail campaigns used to, so that students recognize our message above the multi-media noise that has become the new normal.


Want a quick 60 second look into our approach to Multi-Channel Marketing?
Watch our video!

Image courtesy of Multi-Access Management.