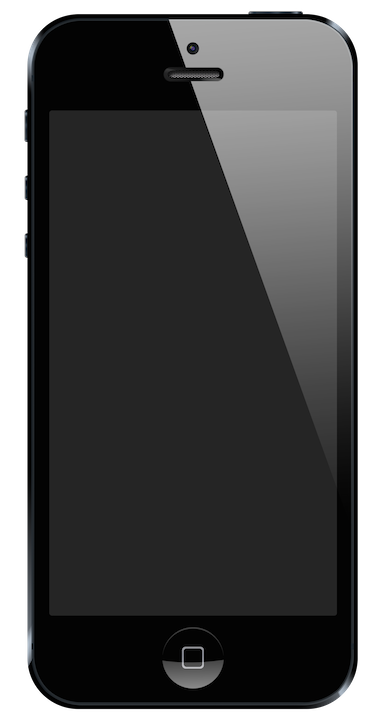 By now you have already heard the buzz about mobile-something-or-other. Maybe your office is talking about your mobile-optimized website (or lack thereof!). Maybe it's mobile marketing, mobile landing pages, mobile apps, SMS Text, or even QR Codes! Before you get moving on any of the above, it is a good idea to put the current "mobile madness" into perspective and make sure your entire admissions team is on the same page about the available technologies. The questions you need to answer are: What is it? What does it enable us to do? And, do we need it? I certainly will be the first person to admit that, in today's cross-media marketing culture, you really DO need a mobile marketing strategy. However, that does not mean you need to run out and do "everything mobile" to keep up with the times. Here's a quick crash course on some different mobile solutions available today so you can understand the pros and cons of each strategy (along with some recommendations for best usage):
| MOBILE TERM | DESCRIPTION AND USAGE | PROS | CONS |
| --- | --- | --- | --- |
| Mobile Apps(Mobile Application) | Building a custom application for smartphone and/or tablet users to download and use on their mobile devices. Typcially built for iOS and Android platforms. Can be used to create completely custom interface and functionality to fit any specific use. | This is the "Cadillac" option. You get completely custom control of the user experience. You can build the app with features and functions that do exactly what you want for the user. You can also incorporate social media directly within the App. Can also track user activity depending on how it is built. | Very expensive! Requires regular updates to stay up to par with latest operating system updates. Takes the longest time to implement. Requires the user to first download the App (barrier to entry). Did I mention expensive? |
| Mobile Website | The mobile version of your website, and does not require a special URL to access. It is the site that loads when a mobile user accesses your main website. However, this does not necessarily mean that it contains ALL of the same content on the standard version of the website. | For users who are on their smartphones this actually makes your website "usable" as a real resource for finding information to make a decision. It is formatted for mobile screen size and incorporates best practices for mobile optimization. | Deciding what content to keep and what to get rid of from your standard website can be a difficult task. This can be very costly depending on how much you want the mobile version of your website to do/contain. Typically involves your IT department, which can be deal-breaker right there! |
| Mobile Microsite / Landing Page | A campaign-specific landing site that is mobile optimized and contains information related only to a specific marketing promotion (e.g. an Open House or a specific program). The microsite drives respondents towards a simple response process before linking to the main website. Microsites can be generic (GURL) or personalized (PURL). | Since these landing sites are all about a specific program or event, there is less content to "distract" the user making it easier to get each person to complete a desired call to action. Personalized microsites offer highly detailed tracking of each individual so you can know their interests even if they don't complete a form or finish all pages of the site. | Microsites are not part of your main website and typically involve a campaign-specific domain. As such, there can challenges with getting approval from IT to create a separate site that is not a part of your main website. |
| Mobile-Friendly Email | An email that is designed to be readable for both desktop and mobile viewing. These emails are 1 HTML layout that incorporates best practices for being viewed on a mobile device, such as single-column, not wider than 600 px, and large font sizes. | Mobile-friendly emails can make the difference of whether your email appears very tiny and requires lots of zooming, or whether it is readable on someone's mobile device. | Although this is an improvement over standard emails, a true mobile-optimized email will have better conversions. |
| Mobile-optimized Email using Responsive Design | A single email with specific HTML code that generates different layouts depending on what type of device is viewing the email. | Simply put, emails viewed on a desktop are optimized for a desktop, and emails viewed on a mobile devices are optimized for those devices. It's the closest thing to having your cake and eating it too! | Not ALL email platforms allow the code that makes responsive design work (such as Gmail). |
Keep in mind that mobile marketing is rapidly changing, and by 2014 many of the current "best practices" will be updated, or simply outdated. But don't let this delay your efforts. The point is to get started somewhere with a mobile marketing strategy that fits your budget, and more importantly, your audience.
If you need help developing a useful mobile strategy contact Direct Development. We will ask you several questions and make a free recommendation for the types of mobile-optimized solutions that would work best for your organization.