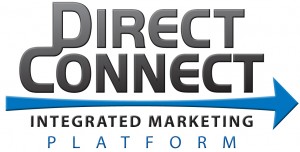 By Luke Glover, Direct Development
The leaders of Direct Development introduced the release of the DirectConnect platform. The platform provides "big-business" cross-channel marketing capabilities to universities without the "big-business" marketing budget or staff that larger universities have.
According to a recent survey conducted by the Pew Research Center's Internet & American Life Project, nearly half of all cell phone users use their phones as the tool of choice for all online activity. That trend is expected to accelerate dramatically in the coming years! Yet most universities lack the capability and know-how to reach this growing market. DirectConnect's mobile integrated technologies allow universities to stay in front of potential students no matter where they are.
"In today's software-as-a-service environment, we now have a platform that brings together the latest in direct marketing technologies and makes them accessible for admissions departments of all sizes. No longer does a university need to hire a large-scale consulting firm with big retainers to achieve double-digit growth in their enrollment strategy," said Tony Fraga, Director of Client Services.
DirectConnect makes it is easier to integrate a university's direct mail, email, website, telephone, mobile, and social media marketing allowing a 360 degree view of a university's marketing efforts. This allows universities to measure marketing return on investment (mROI).
Direct Development (www.directdevelopment.com) is a direct marketing services provider specializing in the production of integrated multi-channel campaigns involving direct mail, email, online and mobile applications. The company offers a full range of services including graphic design, list acquisition, printing and mailing services, e-mail marketing, mobile marketing, and Personalized URL (PURL) landing sites.
Direct Dedvelopment's cross-media solutions focus on delivering highly-personalized direct response media and providing sophisticated campaign response tracking. The company focuses on partnering with non-profit fundraising organizations, universities, and businesses – working as an extension of your staff with a very high attention to detail while being a cost-effective solution for your marketing/fundraising needs.
For more information about DirectConnect or any of Direct Development's services contact Tony Fraga at tony@directdevelopment.com or 888.669.6722.