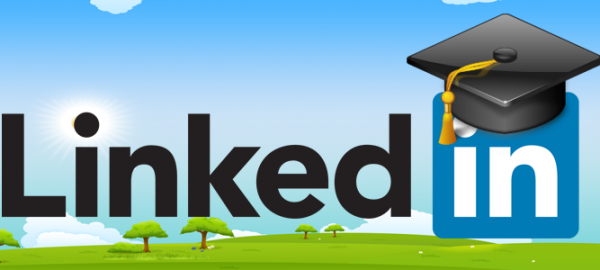 Your prospects want genuine information about your university. Specifically, they want tangible ROI data on how well your school is going to prepare them to get a job and launch into a career post-graduation.
LinkedIn is quickly rising to the forefront as the go-to place for students to find the data that they are looking for to make a wise college choice. LinkedIn's latest tool, LinkedIn University, is changing the way that students gather information about your school.
Here's what you need to know about it:
What is LinkedIn University?
In a nutshell, LinkedIn University is LinkedIn's personal college browser. It focuses on who is hiring your school's alumni and which fields your school is best known for.
Each school page is broken up into four sections: Home, Notables, Students & Alumni, and Recommendations.
Under Home, your prospects are able to see a breakdown of where your alumni work. They can either focus on which fields your alumni are in or the actual names of companies they work for. A sample home page is shown below:
Next under Notables, LinkedIn lists some of the most successful alumni from your school. This, along with the students and alumni that are listed under the Students & Alumni section, gives prospective students the ability to connect with individuals already affiliated with your school. These connections give them the chance to gather firsthand information on how your university played a role your alumni's careers.
Finally, under Recommendations, prospects are able to see what those who are affiliated with your university have to say about your school. Instead of having to reach out to those listed in the Notables or Students & Alumni sections, it is all written out for them in one place.
If a student would like to further consider your school, they can add it to their personal board and compare it side by side with other universities.
What Does This Mean for Your School?
There are currently 45 million LinkedIn users between the ages of 18 and 29, and the number of users in this demographic continues to grow. More and more students are using LinkedIn during their college search and are gaining their first impression of your school from LinkedIn University.
The majority of colleges have a placeholder page on LinkedIn University that has been pre-populated with the data from the LinkedIn users who are affiliated with the school. To make the best impression, however, make sure to add a personal touch to your page.
How Should You Optimize Your University Page?
1. Show Your School's Personality Beyond the Numbers
Don't let numbers be the only things that prospects see on your home page.
Post updates about what is going on at your school, like awards that your school or faculty have received, student testimonies, and volunteer or internship opportunities. Adding these updates helps students to see the life of your school and how they would fit into your community.
2. Ask Your Alumni to Connect
Connect with your Alumni community and ask them to comment about their experiences at your school on the Recommendation portion of your University Page.
Review sites like Yelp and TripAdvisor are popular for a reason: people trust other consumers' — or, in our case, students' — opinions. Let your prospects hear what your alumni have to say about your school. The more recommendations that your school has, the better.
3. Offer More Information
Offer webinars and field specific information that connect back to your website. There you can collect your prospects' information and take them further down the inbound funnel. Bring them onto campus by posting about your upcoming events and inviting them to join!
4. Offer Employment Information
Add to the information that LinkedIn already provides by making sure to post about successful alumni and be sure to share internship and employment opportunities in the area. Show your school's ability to prepare excellent graduates who are ready for the working world.
Incorporating LinkedIn to your enrollment marketing efforts will help you to attract even more quality leads and give you the opportunity to provide a professional, unified front for your institution.
Need more help with your social media strategy? Download our Social Media for Graduate Enrollment Marketing eBook!