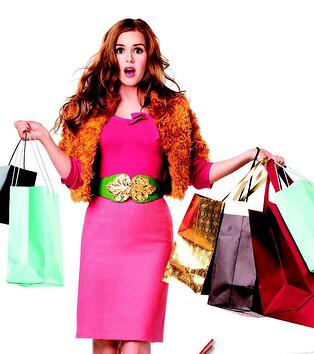 Earlier this year, researchers at Noel-Levitz found that the majority of college-bound students (and their parents) prefer web-based resources and websites themselves when evaluating a college or university. The same is true for graduate students when exploring programs for graduate degrees.
This places a lot of importance on how a school's website performs. As admissions directors and enrollment management professionals, our job is to utilize every tool possible in our toolkit to reach our admissions goals. Our websites should be a major component in our EM toolkit, channeling prospects into our application funnel.
One internet search of tips, tactics, and best practices in higher education websites returned a plethora of overwhelming results. How do we know if these tactics work? Well, I knew that I needed to go to the source: find what some of the most successful higher ed websites have in common and compile them into an easy-to-understand post. Taking input from some of the most trusted sources, I've narrowed it down to four major themes.
1 - Wage war on clutter!
So many websites out there look like a college freshman's dorm room: too much stuff crammed into too small of an area. They try to accomplish too much. A lot of colleges try to do a "brain dump" on their home page. As soon as a prospect types in your web address, they are presented with loads of information.
This induces distracting content overload. Too much information thrown at a prospect at one time can be overwhelming. This causes prospects to take more time to get the information they want; and in today's fast-paced, quick-response environment, prospects want to get their desired content ASAP.

It also moves away from any sort of personalization. Prospects want content that relates to them, and no one wants to sift through material that doesn't pertain to their immediate goal.

Plus, a cluttered site is not as simple to design and to maintain. Some of the sites I looked at had 100+ pages, with many presenting redundant information. One key to successful SEO and SER (search engine ranking) is to update content often to stay fresh and relevent.
2 - Jump on the bandwagon.
The most successful sites for enrollment marketing are geared towards simple, flat and streamlined designs. Let's face it: your site plays an important role in a prospect's decision to choose your school over other schools. A simple, streamlined website is content-centric and provides prospects with easy access to desired materials and information without having to shuffle through unrelated material.
A simple design is much easier to design and maintain, uses less assets (and thus less storage), and more easily utilizes responsive design techniques. In today's world, responsive design is a must! If you aren't using responsive design, stop reading and read our earlier article on why you need it.
3 - Websites are evolving.
Web technologies and design trends have changed dramatically over the past 6-8 years. These days, websites are less of a one-size-fits-all brochure and more of an information resource. Prospects want to get to their information quickly. They want to travel from Point A (homepage) to Point B (resource) in a straightforward manner without going through unrelated content. Again, it is helpful to think of your site as a funnel, specific to each prospect's experience.
These days, prospects are staying on sites less and less. In fact, the average prospect is spending less than 15 seconds on a site page. That means you have 15 seconds to get the prospect's attention and get them the information they want. A streamlined and simple site doesn't distract them with unnecessary information.

4 - Keep it fresh.
Google (in its search engine-dominating style) recommends that organizations update content regularly. Their web crawlers are constantly seeking new updates and if you are using the appropriate keywords, it will help your SEO ranking. Just like a new car driven off the lot, content begins aging as soon as it's published.
Updated content communicates that your school is an active organization. This is attractive to prospects evaluating your culture and campus. It also keeps prospects interested and informed and gives them a reason to come back to your site, share your site with friends, and dive deeper into your content (and hopefully, the application).
In conclusion, the research suggests attention spans are dwindling, so a college or university must hook a prospect immediately. This has driven the trend towards simple and streamlined websites that focus on pertinent, enganging, and attractive information as opposed to distracting, overwhelming, and outdated content (such as too many menu items, unnecessary graphics, etc).
Give your website the help that it needs. At Direct Development, we are professionals at working with websites that struggle with stuffaholicism. We firmly believe that no website is too far gone. Does your website or a website you know need professional help? Direct Development is always a click away!

Want One of Our Team Members to Perform a Professional Audit of Your Institution's Website?