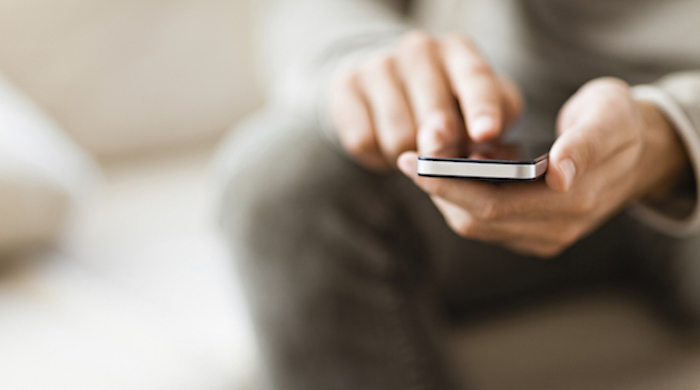 As of Tuesday, April 21, 2015, Google has made a massive change to the way its bots rank websites.
Given the mobile-centric world we live in, Google has decided that it will begin to use "mobile-friendliness" as a ranking signal. This means that websites that are optimized for mobile will begin to receive higher SEO rankings on searches performed from mobile devices, since they provide users a better browsing experience.
So how does all of this affect you as a graduate enrollment manager?
As it turns out, many graduate school's websites are a little behind the times and not fully functional, let alone fully mobile optimized. At the NAGAP Conference in New Orleans this year, our team was shocked to discover just how many graduate school's websites were either:
Out of date

Non-responsive

Going through a major re-design
Regardless of where your grad school's site lies on the website spectrum, it is now — more than ever before — essential that your school's site be designed responsively. Google's algorithm change alone is reason enough to consider making the switch, but what else should you tell your boss (or your boss's boss) when you start lobbying for a better website?
1. Responsive design enhances your SEO
Even before Google's recent changes to their algorithm, responsive design has helped improve SEO by making it possible to have one site where all content (and keywords) are in one place. This makes it easier for your site content to be read and categorized by search engines so that your site pages are ranked and associated with specific keywords. This is inherently better than having separate desktop and mobile sites.
2. Responsive design encourages readership
Websites should act as a resource funnel for prospective students. Responsive design encourages content readership across multiple devices and platforms, which ultimately makes your site more resourceful for your audiences. According to Google, 90% of people use multiple screens to accomplish a single online task. That means your prospects might start browsing on their phone, initiate your application on a PC, and then submit the application on a tablet. So this means your application better be optimized for that iPad — because if it's not, you just made it that much harder people to complete your application.
3. Responsive design = more conversions
According to Noel-Levitz's E-Expectations Report, 68% of students viewed college web sites on a mobile device and 70% of them said that a school's website heavily influenced their perception of that school. Here's how you can make sure your school's site takes advantage of the trend and generates more leads:
Include large CTA's (calls-to-action) that are finger-friendly

Eliminate any horizontal scrolling (vertical scrolling only!)

Make sure your background images resize themselves accordingly

Keep body font size readable (14-pt minimum!)

Optimize your menu items to make sense for mobile (i.e., a nav menu with 29 options is too much!)
There are many other factors that will affect your conversion rate, but these are good starters. What really separates responsive web design from its alternatives is the ability to easily and seamlessly adapt to any device, optimizing the user's experience and making sure every prospective student receives a terrific browsing experience — no matter what device is being used.
You may have the authority to influence a re-design or "face-lift" of your entire graduate school's website, or you may only have control of a few site pages. Whatever your situation, you don't always have to wait for your entire institution's website to get on board with a mobile design strategy — you can start simply by creating a subdomain and optimizing the heck out of that!
Responsive design will grow with you as your grad school's brand develops and changes. Your users won't have to pinch and zoom on their phone or tablet screens to read about how great your forensic psychology program is or to fill out a form requesting more info about your MBA program. Not only will a responsive site ensure that Google gives you the rankings you deserve, it will simultaneously give your prospective students the experience they deserve.
Want some free advice on how to make your website better optimized for mobile?