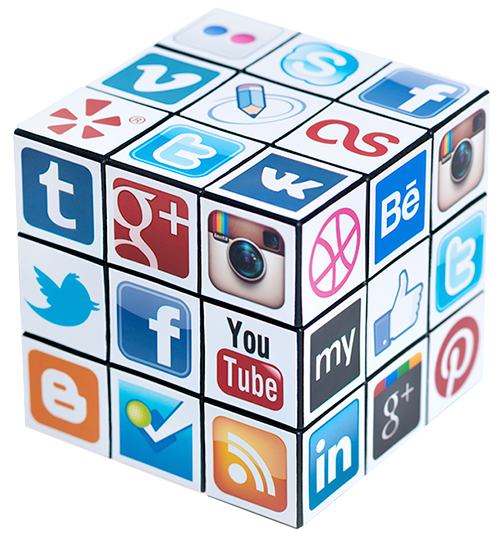 What do higher education professionals and cats have in common? Both are curious. (So am I!) That's where the similarity ends, though, since we all know what curiosity does for cats. In higher ed, it can actually be a good thing! And when it comes to hearing about the "latest and greatest" trends in enrollment management, social media is a topic that just about everyone is curious about.
As professionals who specialize in the marketing of higher education, the Direct Development Team was curious about how other higher education professionals who work in enrollment management have been using social media in their admissions offices. So we decided to host a survey for enrollment management folks to share how it is going.
I actually first presented these findings earlier this year during a workshop entitled Multi-Generational Recruitment at the NAGAP Winter Professional Development Institute. I received such great feedback that I decided to share some of our findings with all of our readers.
Here are 5 things we learned about social media and enrollment marketing...
Admissions offices have DEDICATED STAFF creating social content.
It is great to know that at least one person in each admissions office was (at least supposedly) in charge of creating content and managing the social profiles for the admissions office. And more than half of the enrollment management professionals surveyed reported having 2-3 people sharing these responsibilities.
This is significant! It illustrates how seriously institutions are focusing on the power of social media, and how many people share in those responsibilities along with everything else they have to do for enrollment management.
70% of admissions offices have their OWN IDENTITY on social networks
Let's clarify here: by "their own identity" I mean that the admissions team maintains their own Facebook pages, Twitter profiles, Instagram accounts, etc., which are unique identities, separate from the main institution's overarching social identities.
Here's the problem for the 30% that do not have a unique social network identities for the admissions team: too much "piggybacking."
Institutions that do not maintain separate social network identities for admissions are "piggybacking" off the social content of the alumni association, student life, or some other institutional group. And those departments have audiences that require social engagement strategies that differ from recruitment and enrollment management. In other words, the audiences of alumni, current students, and the greater university community are not as interested in information on application deadlines, information sessions, or new program announcements.
On a positive note, the fact that 70% DO maintain their own identity on social networks points to the trend that more and more admissions teams are seeing the need to engage prospective students directly with social media. The question is, "How do admissions offices use their social profiles?" Successful and measurable outcomes of a social media campaign are highly dependent upon the strategic coordination of those working in enrollment management.
75% say they have NO STRATEGY for social media
Uh-oh. It's great that 7 out of every 10 admissions departments maintain their own identities on social networks, but without a strategy, well, why be on social media at all? One of the most important functions of an admissions office is to develop a comprehensive enrollment management strategy that includes social media as a key channel for attracting and engaging prospective students. And this next statistic is even more revealing of the problem: 45% post 3-4 times or more each week! This means that almost half of all admission offices are posting very frequently, and many of them do so without strategizing or planning ahead!
Posting on social networks without a strategy is akin to going to college/grad fairs without a table, literature, or university branding. In my book, and hopefully yours too, that is a big no-no.
Why? Because social media is often the first impression prospective students have of your school. You want to make their first (and perhaps only) visit to your Facebook page a memorable one. Be deliberate with your posts. Don't just post for the sake of it, think before you post!
64% use social media to RECRUIT prospective students
Yes, using social content specifically to recruit students is a good idea, but without a social marketing plan, you run the risk that your twitter and facebook pages will turn out to be nothing more than event promos and application reminders (i.e., not very exciting).
True enrollment management is about building a relationship with prospective students throughout the enrollment process. It's about showing the student what your school has to offer them, but it's also about engaging them so they have a positive experience when they visit your profile, regardless of the outcome of their eventual school decision.
3 out of every 4 offices use social media for EVENTS marketing
As they should! One of the greatest things about social media, particularly Facebook, is how easy it is to create event pages that look attractive and are incredibly engaging. Here's the problem: no matter how gorgeous or flashy your event cover photo is, if you don't have an engaged social media audience, no one is going to see your event, let alone promote it.
The answer to how much your institution should promote events via your social networks depends upon how developed your brand is within those networks. For many enrollment management professionals, the immediate need is to build a larger network for the admissions office's brand. Once the target audiences are developed (at least to a basic level), then you can carefully increase the amount of event marketing content that is peppered throughout a truly engaging, fun, and diverse social media profile.
Be honest...aren't you at least a little curious? Don't you wonder what the effects of developing a deliberate and engaging social media strategy for your office would be?
Curiosity may have killed the cat, but you're human!
Be curious. Be social!
Stay tuned for our follow-up article (part 2) on this topic, with insights and practical ideas for creating engaging social content for enrollment marketing! Be sure to sign up to receive email updates when we post new content to the Developments in Higher Education Marketing blog.