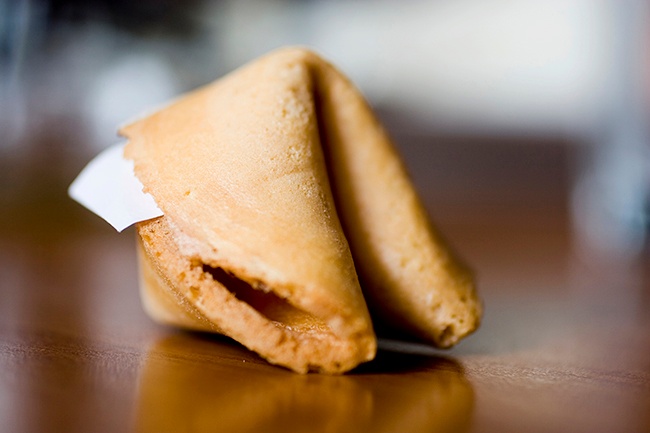 So many institutions use direct marketing campaigns for student search, event marketing, application reminders, and various student recruitment efforts. Although the messaging themes may vary, the strategy for effective direct marketing remains the same — multiple touches across multiple channels with personalized content.
Most direct marketing campaigns use some combination of direct mail and email, supported by digital ads and campaign-specific landing pages. Then they follow-up with a variety of media response options (SMS text reminders, website redirects, social media sharing, confirmation emails, etc.).
Here is a basic diagram of a direct marketing campaign workflow:
But how do you know what to expect from a direct marketing campaign? How do you set realistic expectations for direct mail response rates, email opens and click-throughs, form submissions, and completed applications?
What are the "Industry Standard" Response Rates?
I often get asked by higher education professionals at various institutions what the latest "industry standards" are for response rates, conversions, and yield. I also get asked "What are other schools like us getting for their results?"
For those of you who must know the industry standards, hang tight... I'm going to share them with you. But first, I'm going to let you in on a little secret that I have learned after 10 years in the higher ed marketing industry: The industry standards don't matter as much as we think they do!
Okay, now that you know my secret, here are some standard direct marketing metrics for multi-channel campaigns using integrated direct mail and email for the higher education marketing industry:
| CAMPAIGN TYPE | AVERAGE VISIT RATE | AVERAGE RESPONSE RATE |
| --- | --- | --- |
| Undergraduate Event Marketing (inquiries + prospects) | 1.25% | 0.35% |
| Undergraduate App Promo (inquiries) | 3% | 1% |
| Graduate Single-Program Event Marketing (inquiries) | 2% | 1% |
| Graduate Single-Program Event Marketing (prospects) | 0.6% | 0.25% |
| Graduate All-Programs Event Marketing (inquiries) | 2.5% | 1.25% |
| Graduate All-Programs Event Marketing (prospects) | 0.75% | 0.3% |
| Graduate GRE Event Marketing | 2% | 1% |
| Viewbook Marketing (inquiries) | 10% | 5% |
| Viewbook Marketing (prospects + GRE) | 6% | 3% |
Now here's the question you should be asking yourself — what do these average results mean for your institution?
Getting Real
Having an awareness of average campaign results is helpful, but only to a point. It's important to have real expectations that are based on your data instead of average data aggregated from other institutions.
For example, you could be a graduate school doing a "Master's Open House" event marketing to GRE test takers and outside prospects, and you may only get a 0.5% RSVP rate to your event. Yes, knowing how your results compare to industry standards is somewhat helpful, but then what?
There are so many different factors that can affect the specific results that your school's brand can expect to achieve. Rather than spending too much time comparing to industry averages, you're better offer establishing your own baseline benchmarks with the goal of improving your own results.
Narrow Your Focus
A great way to improve your own results from direct marketing to prospective students is to tackle different components of your marketing campaign and tweak them until you see improvements.
Here is a short list of specific focus areas to improve your direct marketing campaigns:
Direct Mail: Less is more! Do you have too much text in your mailer? Say less with words and more with large images that take up full panels. Also, if you're not already doing it, add variable-content and personalization. And definitely stop using postcards, unless it is the second touch in a follow-up campaign.
Email: Subject lines are everything. Spend more time on your subject line than the rest of the email! Keep it short — less than 60 characters if you can. Don't forget to add "preview text" because many email service providers show preview text (and this is not the first line of your email body). Keep the CTA high up in the body, and consider adding a P.S. line that echos the same CTA (but as a text link).
Landing Page: This needs to be very clearly about exactly what you sent the prospective student, and not filled with lots of other links and options. Is your page mobile-optimized? Is your form short enough not to look like too much work, and high enough on the page where it gets noticed? By the way, after a person completes the form, what do you want them to do next? (HINT: Give them resources related to their interests!)
Marketing Automation: What are you doing with prospects who click through and visit your site in response to your campaign? What about the "soft" prospects (or stealth applicants) who are not completing your forms but are at least interested enough to check you out? You need to have follow-up communications set up to respond to these types of visitors in order to engage them further down the enrollment funnel. Lastly, don't forget to set up up automatic event reminders for people who have RSVP'd to one of your events (SMS text reminders work great!).
This is just a short list to get the juices flowing. Remember, your goal is to improve upon your previous campaigns and deal directly within the market you are faced with.
And if you're looking for more resources on how to improve your direct marketing campaigns, check out our Higher Education Resources page filled with eBooks, case-studies, worksheets and slide decks for the higher ed marketing industry!