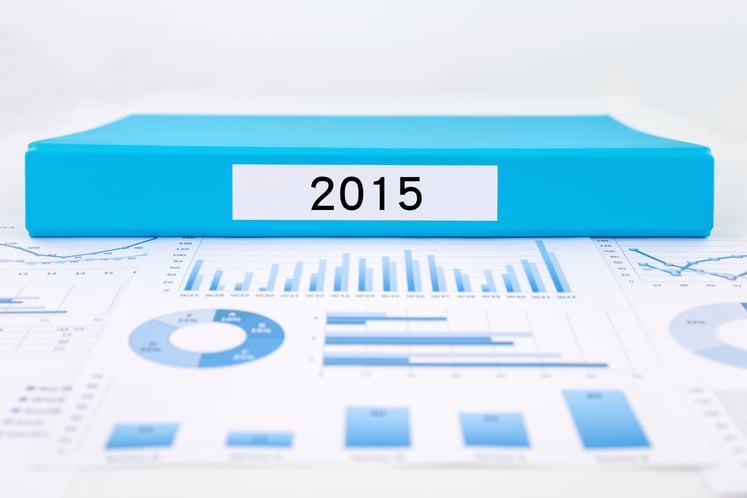 We live in a time where people are able to buy drones with their iPhones, send text messages from their watches, and replace laundry detergent with the click of a bluetooth button.
It's 2015, and the amount of technology, information, and reporting that we have access to is all but overwhelming. So why is it that, to this day, so many enrollment marketing teams still seem unsure about how successful their enrollment strategies really are?
Why is it that when we talk with institutions — grad schools and undergraduate schools, public and private, large and small alike — the resounding anthem is something along the lines of "we don't really know why what's working is working, and why what's not is not"?
There are several definite marketing metrics that all enrollment marketers need to track about how their marketing efforts are actually paying off. You deserve to know more than just what's working and what's not — you deserve to know the why behind what's working and the why behind what's not.
Here are five in-depth marketing metrics that all higher ed marketers should be able to know about the results of their 2015 marketing efforts:
1. You should be able to know where your blog views are actually coming from
Beyond understanding how many people have viewed your blog posts, you should be tracking the types of posts that bring in the most traffic and the subject matter that attracts the most visitors. Do you know which posts performed well on social media or which of your posts are bringing in large amounts of organic traffic?
It could be the case that listicle posts (e.g. 3 things to know about "X"), have better email open and click-through-rates than "how to" posts, but "how to" posts actually generate more interactions on social media.
This kind of information will help your team know which types of blog posts might be worth promoting as paid ads on Facebook to increase your reach, as well as provide you with data-backed benchmarks on what you should expect from your blog email notification metrics each week.
2. You should be able to know which social media networks and specific profiles are the most prolific
Social media requires a lot of A/B testing, and having a good understanding of the demographics and habits of users on each platform is a necessary key to social success.
It's important to know which networks perform best for various types of content. While your blog posts might perform better on Facebook, promoting pieces of your premium content (downloadable guides, infographics, videos, etc.) on LinkedIn could prove to be more successful.
Knowing which social media identities — both institution and personal — are performing the best for you will help your admissions team to develop a successful, data-backed strategy for your social content promotion. It could be the case that Twitter posts published by your Director of Enrollment actually perform better than Twitter posts published under your institution's profile!
3. You should be able to know what keywords your target personas are searching for
How are people finding your website? What keywords and phrases are people searching for that wind up leading them to your content? I am not just talking about general pageviews, click-throughs, and time spent on each page. Your enrollment team should be able to know the different actions (Google searches, blog post views, social media interactions, etc.) that a specific inquiry took before converting on your website.
By knowing what key terms people are entering into search engines that are guiding them to your content, your team can have a clearer understanding of which keywords and keyphrases to fill your educational content with — and win more often on organic searches.
4. You should be able to know how

a user actually journeys through your website
What blog posts, landing pages, and website pages are visitors to your website coming in on? Once a user finds your website, how does a visitor journey through it? Which pages does she visit before converting through a form and becoming a real prospect?
By knowing how new people are actually navigating your website, you can know where various pieces of content and associated forms should be placed.
For example, if your data suggests that people tend to stumble upon a landing page promoting a "Guide to Getting Your MSN" that your institution published before actually finding your MSN program requirements page, consider adding a secondary call-to-action on the landing page that prompts users to "request more information" about the program.
5. You should be able to know why visitors are — or are not — converting on your landing pages
You need to know which page layouts work best for content promotion, where your forms should go, how many form fields you should have, and where featured images should be placed.
By A/B testing various form lengths, image placement, and navigation bar layouts, you will be able to know what it is about the landing page that is helping people to convert (or preventing them from doing so).
For example, if your data tells you that while many people are spending a good amount of time reading about your interior design program requirements, but no one is filling out the "Request More Information" form on the righthand side of the page, perhaps this call-to-action should be replaced with a call-to-action that prompts visitors to download a free educational resource.
Now, in order to evaluate these sort of metrics, your enrollment team needs marketing technology that works for you on the backend and provides you with regular, automated data on how each individual blog post, tweet, Facebook post, and email is performing. You need marketing software (we're big fans of HubSpot) so that you can know what marketing channels, social networks, and content types work for each of your student personas.
The data is objective — it doesn't lie, and it can't be argued with! It's almost 2016, and it's time to take the guesswork out of your enrollment marketing strategy.
Are you looking for inspiration for your landing pages? Download our guide:

5 Landing Pages that Rock at Converting Visitors into Leads

.