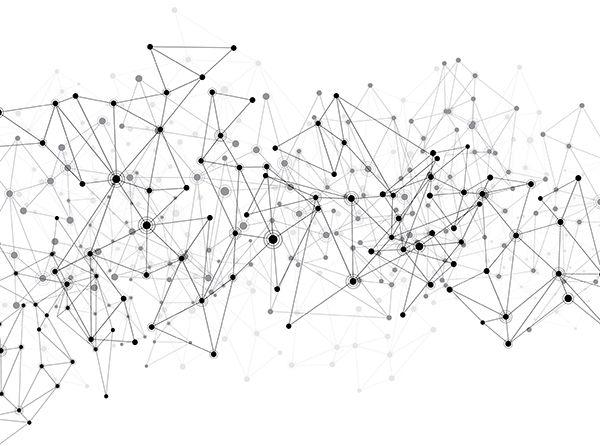 "We know that for brands, building relationships through a content strategy is a marathon, not a sprint; it's a fact of content marketing. You need a long-term view that requires you to be truly helpful to your customers in order to be relevant to them."
This quote from Valter Sciarrillo of LinkedIn's Marketing Solutions department shows that even LinkedIn acknowledges the importance of and power behind inbound marketing.
Over the past few years, LinkedIn has worked to make content marketing as easy and rewarding for the user as possible while still maintaining its identity as a purely professional platform.
LinkedIn has worked hard to create a place that connects producers of content with the appropriate consumers of content — in our case, your admissions teams and prospective students.
LinkedIn has created a specific tool that correlates with each one of the four steps of the inbound methodology, and as a result, it has transformed itself into a platform that is remarkably conducive to attracting, converting, closing, and delighting new prospective students.
1. Attract: Content Marketing Score and Trending Content
These are technically two different tools, but they complement each other perfectly.
The Content Marketing Score allows your school to see how your content is doing on LinkedIn. It measures each post's engagements, gives your content a score based on its reach and effectiveness, and then gives you tips on how to improve.
The Trending Content tool helps you to come up with new ideas to write about. It informs you which articles are currently doing the best on LinkedIn in different categories.
With these two tools, you are able to keep track of how your content is doing, create relevant content, and raise awareness about your school.
2. Convert: Pulse
Pulse is LinkedIn's news platform.
The Pulse is broken into different topics that people can follow and these channels are filled with topic-specific content. The content can be written by anyone, but the most popular articles are brought to the top of the list. They are great opportunities for attracting new prospects.
Those reading the articles in Pulse may not have heard of your school, but they may be looking for what you offer. Showing your school's thought leadership and breadth of knowledge about different industries is a great way to make a lasting first impression on your readers!
At the ends of your articles, you can attach CTAs to visit your website, sign up for an open house, or subscribe to your blog. In all of these ways, you can begin to convert your readers into true prospects.
3. Close: InMail
InMail is a paid LinkedIn service, and it's the most credible way to contact prospects.
If a prospect has been interacting with a lot of your content on LinkedIn but has yet to fill out a form and give you their email address, InMail messages are the perfect way to contact them. InMail can be sent to any LinkedIn account and arrives in the prospect's LinkedIn inbox. This way, you can provide them with an offer to nurture them further down the enrollment funnel.
4. Delight: LinkedIn Recruiter
LinkedIn Recruiter is a paid feature of LinkedIn that provides advanced search features, unlimited access to names and full profiles of potential students, and gives you 50 InMails per month.
Recruiter allows you to track each of the accounts that you show interest in, and it even suggests new people who you may want to get in contact with. The search results will help you to find exactly who you are looking for based on location, age, jobs, job descriptions, and a number of other demographic filters. This will help you to keep up with each of your prospects and delight them by anticipating their needs.
Implementing a successful inbound marketing strategy takes a lot of work, but the payoff is worth it. By establishing your school as a center of knowledge and an institution who cares for all prospective students, you will be able to build a relationship of trust with students for years to come.
The inbound methodology continues to gain traction in higher education marketing — and tools like those offered by LinkedIn are making it possible for schools of all size to take advantage of it.
Want to learn more about how your graduate school can use inbound marketing? Check out our guide!