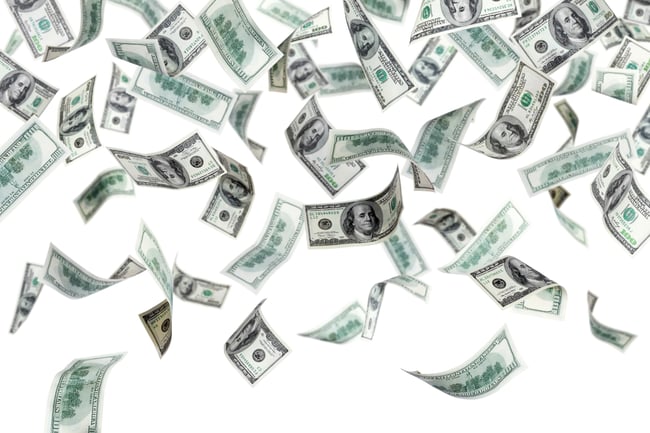 Higher education is coming under fire today for rising tuition costs. We know you want to reach more students… but how do you raise enrollment without raising your budget?
There is good news about the way that enrollment marketing has been changing lately. Increasingly, the best marketing today doesn't need a budget at all. Content is the new magnet for prospective students.
As entrepreneur, wine retail mogul, and marketing expert Gary Vaynerchuck says about getting leads, "In the old world, that was predicated on money, but now it's predicated on time." Like many who work in the inbound marketing framework, Vaynerchuck recommends blogging.
Okay, so you don't have a lot of time on your hands to run a blog. Here are three lower-commitment ideas you probably can find the time to offer.
1. Offer a free mini-course
Why not offer a free mini-course that highlights the distinctive strengths or areas of thought leadership your school offers? Don't worry; you won't have to find a faculty member to record any lectures. Just use a graduate student!
That's what the Institute for the Psychological Sciences has done, and it's a genius marketing move. The Institute for the Psychological Sciences boasts a special area of expertise integrating psychology with Catholic thinking on the nature of the human person.
By offering a free mini-course, they not only get to feature their niche of thought leadership, but they also have found a way to capture the contact information of potential students they know are highly interested in their distinctive approach.
Check out how they capture this information with a form on their website:
2. Offer a free webinar
Does a free e-course feel too intimidating to put together? No problem. You can still push out the expertise of your best faculty to attract prospective students with little effort. Invite them to offer a webinar that puts a practical spin on an interesting subject they know a lot about.
This is an especially great tool for adult learners in the professional world who might have been thinking about going back to school for a while, but haven't yet found the practical connection they need to push them to step out of the boat.
Here's another example from the Institute for the Psychological Sciences. Remember their distinctive integration of psychology with Catholic thinking about what it means to be a person?
Check out how they put a practical spin on this and featured leading faculty members at the same time:
That's not where their marketing ended, though. The webinar made a great podcast, which they also offered as a free download in another email.
3. Interview a thought-leading faculty member
Okay, it's hard to pin down faculty members, or a webinar is too hard to pull off. No problem. Why not just interview a thought-leading faculty member at your institution?
Of course, an interview works best if you have a content hub where people can find it on the internet… like a blog. If time is as tight a commodity as the recruitment budget, consider whether it's time to hire outside help to create great content supported by an integrated marketing platform that will work best for your school.