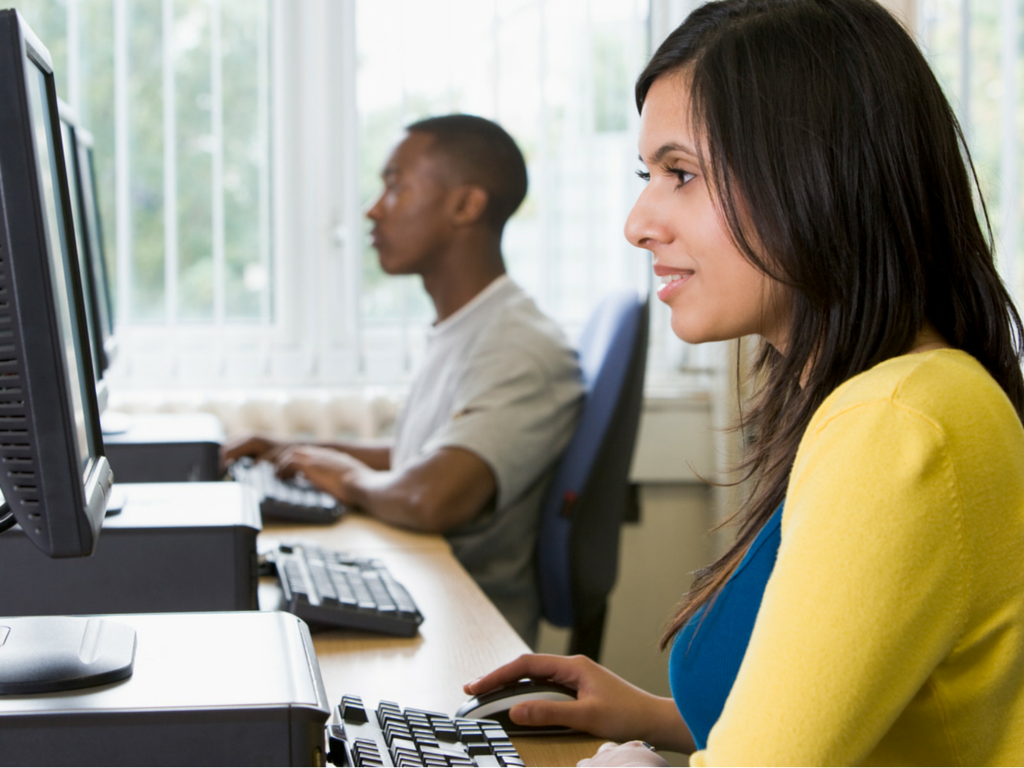 There is a strong tendency within the higher education marketing world to associate consumer marketing behavior with prospective student behavior. And as a marketing guy who works with both schools and nonprofits, I often learn new strategies from the for-profit world.
When it comes to student recruitment and enrollment management, it's important to understand the process prospective students go through before deciding to apply. Although this process may be similar to how people research and buy things in the consumer world, it definitely requires its own unique study.
We call this process the "Applicant Journey" and it involves 3 key stages – Awareness, Consideration, and Decision. Actually, if you think about it, we all go through similar stages when we buy things! But there are important characteristics of each stage in the Applicant Journey for prospective students that are worth highlighting here.
Applicant Journey Stage 1
– Awareness
In the Awareness Stage of the Applicant Journey, prospects have realized they have a need for higher education. At a very basic level they see higher education as an opportunity to grow themselves, or at least understand that going to school is a logical next step for them.
In this stage, prospects tend to research and consume information that is broader in nature, and especially look for information that is "neutral" – meaning it doesn't appear to be biased, or include strong sales-like messages.

Prospective students in the Awareness Stage:
Are open to the idea of going to college or furthering their education

Are highly influenced by information that comes from peers, colleagues, friends and family (social proof!)

Consume testimonial content from blogs, social networks, and industry-related resources (especially stories about people like themselves)

Are still establishing their personal goals for higher education (e.g., what type of school/program they are interested in)
At this point in the Applicant Journey you want to be sure your institution has a large amount of "attractable" content out there in a variety of formats so that you essentially "get found" by potential applicants. This is not the time to send them a direct invitation to apply. Instead, you want to focus on producing share-worthy content that includes targeted keywords typical for prospects in this stage.
Applicant Journey Stage 2 – Consideration
In the Consideration Stage of the Applicant Journey prospects have identified their own goals for education and have typically made agreements in their own mind about what they value in a college or university program. That means they have likely established (or are in the process of establishing) a broad group of potential schools/programs that are worth considering.
This is the point in which prospective students dive deeper in their research and start consuming more content, especially content sourced from the institution itself. They are looking to get a better sense of academics, lifestyle, and costs, as well as identifying the benefits of the institution's reputation and values.
Types of content viewed by prospective students in the Consideration Stage:
Institutional social media

Student testimonies

Reports & Statistics (both from outside and inside the institution)

Guides/eBooks

Website (for general information about school/program)

Videos and Viewbooks
Having a variety of content that meets the different research needs of prospects in this stage is critical! It is not enough to just have a student success story, or for your enrollment office to be active on social media. Schools need to also have videos, reports, downloadable guides, and especially blog posts that speak directly to the information needs of these consideration-stage students.
Applicant Journey Stage 3 – Decision
Finally, the Decision Stage of the Applicant Journey is where prospects are looking to take an action step of some sort to engage with specific institutions. This next step could be starting an application, signing up for a campus visit or info session, or asking to speak with an admissions counselor.
This is why you need to have Calls-To-Action (CTA's) that are spread throughout your inbound content that are inviting prospective students to apply, visit, call, etc. But that gets us more into the Inbound Methodology for higher education marketing, which is really a separate topic for another time. We want to stay focused on the applicant and why your institution needs to be sure to have content that speaks loudly to anyone in the Decision Stage of their journey.
But how do you do that? How do you ensure your content gets found (and really ACTED on) by people in this stage?
The "key" to this answer is to use Key Terms in your content and CTA's that focus on actions steps that make sense after viewing relevant content. It is the "relevant content" part where most institutions struggle with – making sure CTA's make sense with the content being consumed.

For instance, a person who accesses a personalized viewbook is likely ready to start receiving invitations to start an online application; whereas, a person reading a student blog article about the overall value of getting a second degree is likely not ready to apply to your school just yet.
So, yes, in the Decision stage you want to use the Key Terms that resonate with this stage of the Applicant Journey. Here are some examples:
Applying

Take a Look

Financial Aid Forms

Talk to an Admissions Counselor

Meet Faculty

Experience...

Enrollment requirements
These phrases are not just important for CTA's, but also should be used purposefully in blog titles, titles of eBooks and guides, videos, and all over Landing Pages (LP's).
Customize the Applicant Journey for Your School!
Don't get overwhelmed by what other institutions are doing that appear "better" than yours. I'm a big fan of the idea that one-size strategies do NOT fit all programs. What I have provided in this article are some basic principles about the Applicant Journey that are fairly common to all types of schools, at both the undergraduate and graduate levels.
What I encourage you to do is to take the time to make your own customized Applicant Journey. This is where you plan out what the specific journey is for the type of prospective students in your market, and then purposefully tailor the "content types" and "key terms" that are relevant to your audiences.
To help you out with this, we made an example worksheet, which we creatively labeled "The Applicant Journey Worksheet" so you can see how to develop content appropriate to each stage of journey. Download it below and let me know what you think!
Want to learn more about the Applicant Journey? Download it here!