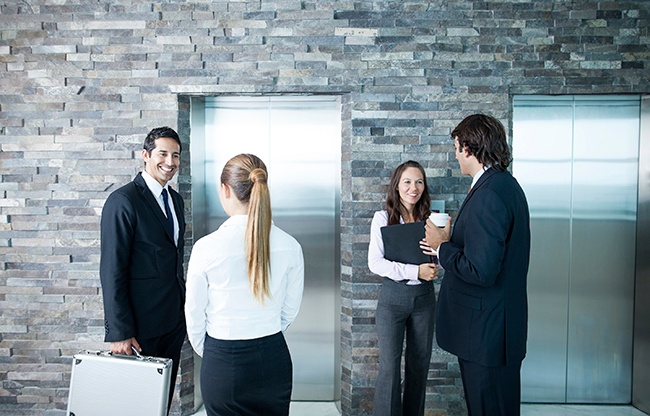 Maybe you attended our session at NAGAP about inbound marketing, or maybe you've just been noticing how more schools are using content to attract prospective students.
Either way: you're on board with the inbound methodology, and you want to convince your boss to let you begin implementing an inbound strategy. If you only have a few minutes to pitch the idea, what do you say?
Here's our elevator pitch for why higher ed institutions should implement an inbound strategy in five quick points:
The "Who": Personas
The first step in the inbound methodology is establishing personas. Personas represent a specific version of your ideal student, from typical demographic information to life situations, goals, challenges, and media preferences. For example: if your institution tries to attract student athletes from large public high schools, you'll need a persona to represent this group.
Once you have conceived several different personas that you feel largely represent the diversity of the students you'd like to attract, you can proceed with the rest of your inbound plan with them in mind. The more you know about your personas, the more you can speak to individuals' problems and interests.
Quick stat: 54% more leads are generated by inbound tactics than traditional paid marketing.
The "What": Leveraging Content
Content creation is at the heart of the inbound methodology. By writing educational (not self-promotional) content that is geared toward your personas' questions and problems, your prospective students will find you when they're online looking for answers.
For example, a blog post entitled "How to Get Recruited for A Division II School" will not only attract individuals fitting your student-athlete persona, but it will be helpful to them on a personal level. This stands in stark contrast to most direct marketing strategies that broadcast the same message to all prospects, without regard to the characteristics that make each persona distinct.
Just as you write helpful short articles, you'll also need to write longer, more valuable premium content. The idea behind premium content — eBooks and case studies, for example — is to offer something even more useful to your prospects that you can then gate behind a form.
Premium content offers give prospects a chance to learn even more while showing you how interested they really are in a particular topic and your institution. You can then follow up with these new leads — whose contact information you now have — however you see fit.

Quick stat: 46% of people read blogs more than once a day.
The "Where": Your Blog, Landing Pages, and Social Media
A blog is the backbone of your inbound strategy, and it's where you'll host most of that educational content. Premium content, in turn, can be hosted on individual landing pages to be linked to from your blog and social media posts.
Each blog post should invite readers to engage further using call-to-action buttons. Call-to-action buttons can suggest next steps like "Subscribe to Our Blog," "Attend a Nursing Information Session," or "Download Our Guide to Taking the GRE," and they're an opportunity to nurture visitors into leads and leads into applicants.
As you build a repository of blog and premium content, you'll have an abundance of resources to share on your social media accounts. Not only will this expand your reach beyond your blog subscribers, you'll also give enthusiastic parents and students who love your school the opportunity to share and retweet your content.
Quick stat: 79% of companies that have a blog report a positive ROI for inbound marketing in 2013.
The "When": Now!
Inbound is growing fast in the higher education market. While direct marketing is still necessary, it's no longer enough to grow your applicant pool. And as this trend continues to develop among higher education institutions, it's better to be an early adopter than to play catch-up later.
Quick stat: Content marketing generates 3 times as many leads as traditional outbound marketing, but costs 62% less.
The "Why": Why Not?
Inbound marketing not only generates more (and higher quality) leads, but producing quality content will also establish your institution as a thought leader in the eyes of your prospective students — as well as improve your SEO. Combined with the tracking software available to follow visitors all the way through the enrollment funnel, inbound marketing can give your institution the boost it needs.
Quick stat: 2X as many marketers say inbound delivers below average cost per lead than outbound methods.
At this point in your conversation, we hope that your boss has already dismissed you with a full-steam-ahead directive to start your inbound strategy. Don't be afraid to ask for help getting started!
Does your boss need some more convincing? Download our guide so you better answer some of your boss' questions!