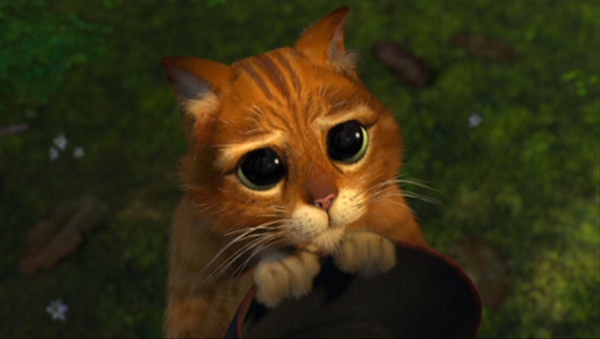 Do you remember that moment, as a kid, when you were reprimanded by your mom or dad for "not asking permission" to do something? Didn't you just hate it when your parents said, "Well, if you had just asked me for permission, I would have let you go to Johnny's house. But you didn't, so come home immediately — oh, and by the way, you're grounded."
When was the last time you received an email from some business, non-profit, or online magazine and thought to yourself (as you forcefully clicked the delete button), "How the heck did these people get my email?" It's not that you are frustrated by businesses emailing you; it's that you can't, for the life of you, remember signing up to receive emails from Business X. You feel as if Business X has no right to be emailing you, and you ignore the content without a second glance.
One of the most revolutionary ideas of inbound marketing is that a prospective student actually gets to decide how "in their face" they want a school to be — and believe it or not, asking an inquiry for permission before overwhelming them with emails, postcards, and promos can often be a more lucrative approach.
Every institution generates inquiries one way or another, but how each institution develops its inquiry prospects into applicants (and ultimately, enrolled students) varies tremendously from school to school. The easiest approach, the road most traveled, is to shout as loud as you can into the metaphorical megaphone until someone notices you: until some inquiry requests additional information via a BRC or someone clicks on the "Start Your Application Now" banner ad at the top of every page on your website.
Permission-based marketing is the road less traveled because it is harder, and it does take more work. However, in the long run, the road less traveled is often the one that leads to a more rewarding destination.
What Is Permission-Based Marketing?
Permission-based marketing is an approach based on the idea that asking an individual for "permission" to communicate with them before you flood their email inboxes is a more respectful — and successful — way of "selling." Permission-based marketing is all about developing relationships with your inquiries — and relationships are powerful.
Permission-based marketing changes the way institutions view their marketing campaigns. In this model, you don't care as much about the "cheap interactions," such as the number of clicks, hits, page views, etc.You care more about deep relationships with your inquiries. How many inquires have given you permission to talk to them? How far does that permission go? Does every marketing piece you create invite them to "raise their hands" to volunteer to go even deeper into the enrollment funnel?
Permission-based marketing is the cornerstone to helping your organization develop student personas, which will help you to figure out exactly what kind of content you should be sending to your inquiries.
What Makes it Powerful?
We have a new generation comfortable using Facebook and other mobile apps who are already used to the personal information-value exchange. Consider a transaction as simple as a 25% off coupon for Banana Republic in exchange for signing up for their weekly newsletter. This happens all the time!
Depending on how an inquiry completes a form, they are letting you know what specifically they are interested in, where they may be at in the applicant journey, and how they wish to be communicated with in the future (through the blog notification frequency they choose, whether or not they opt in to learn more, whether or not they come back to read or download more content, etc.).
Permission-based marketing ensures that inquiries are getting the content they want, when they want it, and how they want it. As long as your website provides content that visitors see as valuable, they will come back — and better yet, share it with the people in their networks.
So How Exactly Does It Work, and What Can You Do?
Be patient. In order to get permission, you make a promise. You say, "I will give you x in exchange for y." And then — this is the hard part! — that's all you do. You don't pressure, you don't continue to nag, you don't demand more attention — you wait.
Track progress. Using marketing technologies such as HubSpot, schools have the ability to track the kind of content an inquiry requests or downloads, as well as the way they interact with their website and on social media. By creating forms that capture relevant and quality information, you will be able to know what kind of relationship an inquiry wants to have with you and thus be able to tailor your communication with them accordingly.
Be transparent. Be upfront with prospective students during the college application process about how their data will be used and what they will receive in exchange for their information. In the end, both parties are happier and better off — and happy inquiries often turn into happy applicants!
Deliver! A final note to keep in mind: as you get permission to "go deeper" with an inquiry, you better have something to say! You need to develop a content marketing curriculum of sorts. By creating educational content like eBooks, guides, and short videos, you show — rather than tell — that you know your stuff. The point of permission-based marketing is not just to entertain people but also to teach them about your your institution. Keep in mind though, it's not about selling; it's about educating.
Remember: just like things went better when you asked permission to go to Johnny's house as a kid, things always go better when you ask for permission to communicate with your inquiries. It really is that simple!

Want to learn more about how we help our Higher Ed clients rock at implementing permission-based marketing strategies? Click the button below:

Image found on Google Images