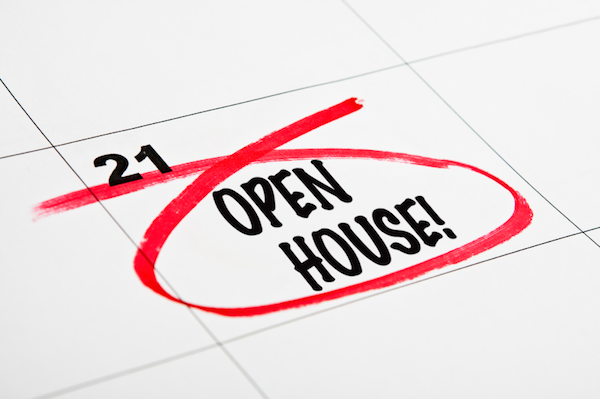 What is the best way to recruit prospective students? The simple answer is… (drumroll please)… to invite them to something! Events are a great way for prospective students to get a taste of your school, talk with real people face-to-face, and ultimately increase the chance the student will enroll. At the graduate level, many schools use information sessions or open houses for specific programs or degrees. At the undergraduate level, campus visit days and segment-specific events are very effective.
New Opportunities
One of the biggest mistakes I see as a higher-education marketer is admissions teams who are overly focused on how many prospects attended an event. Many enrollment management professionals do not consider the prospects who responded with "maybe attending" or "not able to attend", or who simply browsed the site. While those prospects may not have had enough interest to attend this particular event, they did have enough interest to visit the site, and some even clicked through and took other actions.
Thanks to microsites, we can now capture all the prospects' individual names whereas in the past all you had were anonymous clicks. These newly acquired "B and C" prospects (also known as "stealth applicants") need to be included in the next event marketing promotion. Why? Because data shows that they are the best responding prospects on future event marketing campaigns.
Follow-up marketing to B and C prospects is a major value-add of doing event marketing with microsites to recruit adult students (either recent undergrads or experienced working professionals). We are finding that this comprehensive tracking is now a fundamental necessity in any event marketing campaign. Equally important, though, is to have a plan to incorporate this data into your student engagement strategy.
Best Practices
So, what are the characteristics of a successful event marketing strategy? For starters, the campaign should be MULTI-CHANNEL if at all possible. In other words, both direct mail and email should be used together in an integrated effort. In general, it is better to send out a direct mail piece with information about the event, which is followed by an email which refers to the invitation that the prospect received in the mail. The email should have a similar look and feel to the mail piece.
Each "touch", or each mail-piece or email a prospect receives, should have a CALL-TO-ACTION (CTA). The CTA can be a link or QR code that the prospect can use to respond to the touch's purpose. For example, a mail-piece that invites students to an information session should have a link which directs the prospect to a microsite where they can either RSVP to the event or request more information. It is important that the main point of the touch be easily apparent to the prospect within a few seconds of seeing it. If it isn't, the prospect is likely to either throw away the mail-piece or move on to the next email.
Just as the mail-piece and email are event-specific and integrated, the landing page or microsite linked to the CTA should be event-specific and match the look and feel of the touch points. Microsites are most successful when they are personalized and pre-populated with a prospect's information, such as first name, address, phone, etc. It is also important to test which mail format works best for your specific audience or event.
For example, a graduate Business program event may perform best with a premium "wedding-style" invitation enclosed in an A7 envelope. A graduate nursing event, on the other hand, may have the best results when sending a colorful self-mailer using a glossy stock.
Here are my 7 Tips for event marketing with microsites:
Capture all levels of interest (even the ones who can't come to the event!)
Track all prospect behaviors and then re-market to these leads in future campaigns (using marketing automation).
Employ coordinated multi-channel touches (direct mail and email)
Use the same Call-To-Action in all communications about the event.
Just focus on the event – don't try and get the student to do other things.
Use an event-specific landing page or microsite (even better if it can be personalized and pre-populated a prospect's content!).
Test different mail formats to find what works best for each audience and event.
Well, 10 years of experience wrapped up in a few paragraphs :) ….enjoy your day folks!
Want to learn more about Event Marketing for Student Recruitment? Click the button below to request a case-study on a higher ed institution that has implemented event marketing the right way!