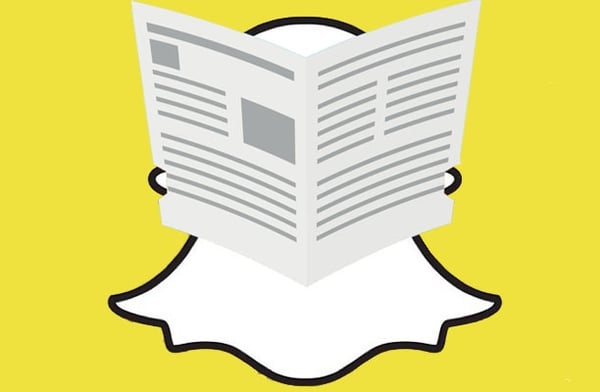 Whether we prefer news stories, comic books, major motion pictures, or Nicholas Spark's novels, we're all suckers for stories. We love momentarily putting our realities on hold and diving into the reality of another — especially when that "other" has characteristics or encounters challenges that we can directly relate to.
Understanding the importance of storytelling to help market a product or service is something that corporate America has adopted and been actively implementing for the past several years (e.g. Apple), but somehow this important art has yet to be satisfactorily adopted into the higher education marketing world.
We know our school's programs by heart, we know how many different clubs and on-campus organizations that there are, we know the ratios, the numbers, the figures — but somehow, we've forgotten the narrative.
We've forgotten, or failed to understand fully, the importance of storytelling when it comes to marketing our institutions.
It's time for enrollment managers to take a few notes from the number one up-and-coming social network, Snapchat, on how to tell the stories of their schools effectively and efficiently in order to attract more students.
Snapchat is more than just another social network; it's a social playground constructed entirely around the sharing of stories. Snapchat has cultivated an environment that is playfully authentic, impressively relevant, and surprisingly concise, embodying several of the characteristics necessary to keeping prospective millennials and Gen Zers (the bulk of your prospective audiences) engaged with your university.
Authenticity
When using Snapchat, a user must take a picture directly from the app and has very limited filtering options. This prevents someone from uploading an image that was taken previously and forces a user to take an honest and unfiltered picture of where they are and who they're with at an exact moment in time. The user doesn't have the luxury of sorting through a myriad of Instagram filters to find the one that makes them look the best.
Sometimes we get so caught up in the need to explain who we are through "filters" of graduation percentages, accreditations, and US News and World Report rankings that we often forget to explain who we really are: our history, why we believe in our approach, the formative resources we offer, and the opportunities we've provided our students.
Today more so than ever before, students value authenticity. Tell your institution's story like a Snapchat picture — unfiltered and completely honestly.
Relevancy
Snapchat's "Stories" feature allows a user to share a series of photos and videos each day with others in their network on a news feed. What's unique about Snapchat's news feed, however, is that all of the content expires after 24 hours — because what's news today is history tomorrow.
Remember what the students you are trying to attract to your institution are going through. Remember the pressure, the uncertainty, and the Rubik's Cube of emotions that comes with this matriculation process. As you communicate with prospects, make sure your story is relevant to where they're at in the applicant journey.
Don't worry about talking to high school sophomores about college application deadlines; instead, provide them with content on the importance of building their college resumes. Talk to them about looking for internships or part-time work to gain some real world experience.
Snapchat keeps its audience focused on what's most relevant and important today, because tomorrow, next month, and next year will have worries and stories of their own.
Conciseness
Our online attention spans continue to wane — especially those of your institution's target age demographic. Snapchat is all about showing and not telling. It limits snaps to a length of ten seconds, forcing users to think creatively so as to fully optimize each snap.
As an enrollment manager, chances are you could talk about your institution 'til kingdom come. The real challenge is whether or not you can tell your story in a concise and yet engaging way. Sometimes a story is longer than just a snap, and that's fair! Nevertheless, you should be able to quickly share about how Brian from Los Angeles found his home away from home and excelled at your school in rural Vermont.
Tell your story like a snap — creatively, intentionally, and concisely.
Snapchat entered an already crowded social networking market and the reason they have been able to resist being bullied by Facebook and the other big boys on the block is because they've taken an entirely different approach to social networking. They've created a community that is authentic, relevant, and concise — three traits that social media has historically struggled to unite.
So take a lesson or two from Snapchat next time you prepare to tell your story at a college fair or through an email blast to your inquiry pool.
Your prospects don't have time for a sales pitch, but they have time for a story.
Looking for more resources?