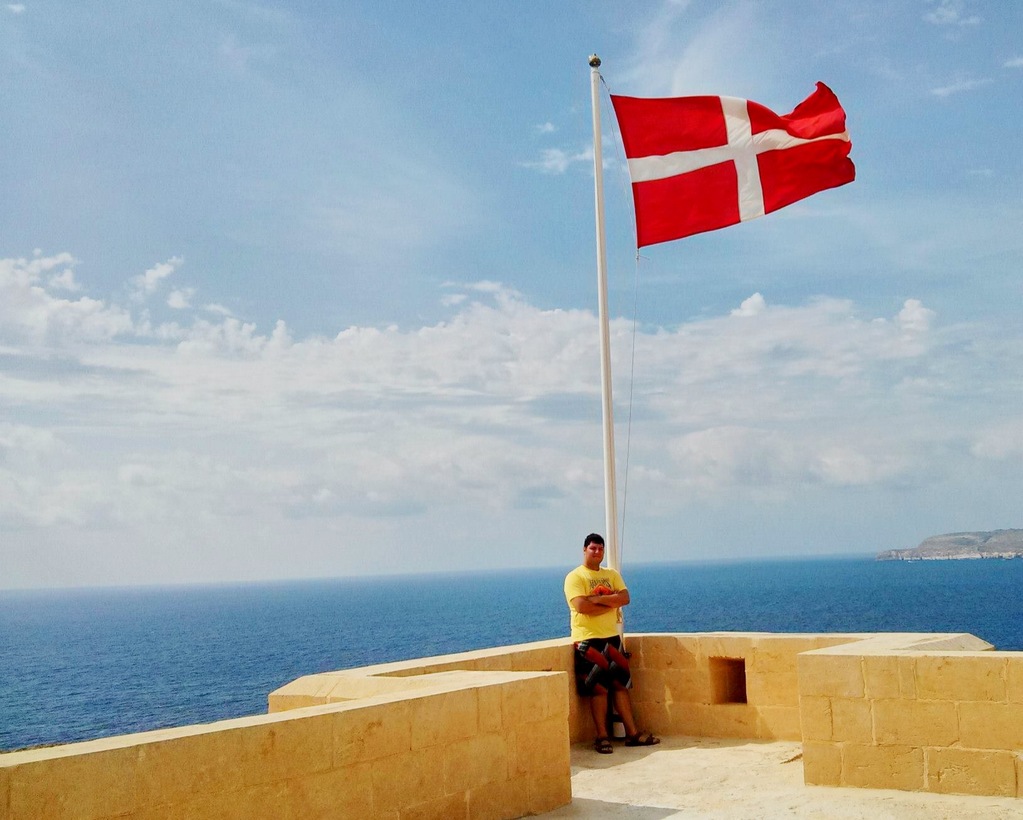 As a higher education marketing specialist, I spend much of my days developing website content that is geared towards attracting, engaging, and recruiting prospective students for various grad schools. What's particularly interesting here is that I, myself, recently graduated from a one-year master's program — so I often feel like I'm marketing to myself!
To give you some more background, I'm a Millennial in my mid-20's who recently completed a master's program. I have a BA in History and I also have a strong propensity for technology (like most Millennials!).
So you're probably asking, "How does the personal experience of one student apply to thousands of today's prospective grad students?" While my exact situation may not apply to all of your prospects, my decision-making process is a textbook example of how many students go through the Applicant Journey.
My personal experience of researching, evaluating, and ultimately deciding to apply to grad school will provide you an "insider's view" of how millennials view your content — and give you ideas on how to make improvements!
Why I Considered Grad School in the First Place
Let me offer a bit of background to my decision making process. As the spring of my senior year of college was coming to a close, I could practically taste that BA in History. I was happy to finally be done with school. I would have my degree, my wonderful slip of paper which certified I was "hireable," and then I could relax, take a breather, and enjoy the summer, right?
Of course not.
I quickly realized I was in the same boat as as most graduating Millennials. With those dreaded student loans knocking at the door, I had actually been looking for work well before my graduation date. Unfortunately, work was nowhere to be found. The economy wasn't in the best of shape, and with each passing day, my soon-to-be hard-earned liberal arts degree seemed to be worth less and less in terms of "hireability."
And then came the consideration of grad school… I don't exactly know where the thought came from, but I think it had something to do with my commencement speaker earlier that day telling me to "chase my dreams before it was too late" and the disappointment of not walking into a job after school.
During my graduation party, I kept floating the idea of grad school with each person I spoke to. The idea of going to grad school seemed like a better answer to the question of "What's next?" than simply saying, "Joblessness and the impending emotional burden of watching my loans creep up on me. You?"
And all of sudden, I knew what I needed to do. I needed to consult the Yoda of the Internet… I needed to go to Google and start researching graduate programs.
The Millennial Mindset (Research Stage)
With the thought of grad school still fresh in my mind I grabbed my laptop, intent on satisfying this urge to investigate grad schools, wherever it came from. Before I even hit Google, I had three questions I needed answering before I took the next big step in my life:
1. If I could not find employment, then what was my most professional alternative?



Full-time employment was seemingly becoming more and more unlikely by the time I needed it. I had considered temp work, but that felt like a stop-gap. A degree was something I could hold, cherish, and put forth as a major credential on my resume. So, if I was going to be choosing a graduate program, I needed to be sure that what was being presented to me was a professional option, equal to that of work. If I couldn't find the work I wanted, I needed to find its equivalent in academic form.
2. What options did I have to "follow my dreams," but with the assurances of receiving my degree from an American institution?
I needed to be located somewhere new. That was a very personal requirement. It had to be somewhere I always wanted to visit, but never had a chance to do so. For many, their alma mater or current city is their choice for graduate education, but I just finished my bachelor's and was feeling adventurous. I began my search with U.S.-European cooperative programs for that very reason, my only major limitation being I needed programs to be taught in English.
3. How can I know if taking on more debt is worth my time and effort?
I needed assurances that this would be a wise investment in my future. Choosing to take on more debt after four years of steady accrual is not a decision one can take lightly. I needed testimonials and pledges from previous students. I needed to see the prestige of the organization in the success of its graduates.
Accelerating Through Awareness and Consideration Stages
I took to the search engine with one place in mind already: Southern Italy. It's the place where my family came from over 100 years ago and where many of my distant relatives still reside. Unfortunately, there were very few programs taught in English at the universities I researched, and those that were did not complement my bachelor's degree. Seeing this, I shifted my focus further south into the Mediterranean, honing in on the country of Malta: English speaking, culturally similar to Italy, and a place worthy of any bucket list. It was perfect.
After some quick research on the University of Malta's website, I found they taught many of their courses in English, and more importantly, had a dual-degree option with a U.S.-based program! I was pleasantly surprised to find George Mason University, a well-known and local school, to be featured on their website having a master's program complementary to my bachelor's. The program was a dual-degree one, taught in one year abroad, by a GMU school of study and an EU sponsored diplomatic academy.
In just 30 minutes of searching, I had found a school that had satisfied two out of the three questions I had set out to find answers to.
TAKEAWAY #1: You need lots of content readily available in order to meet the speed of research and content consumption of today's prospective students.
Although many of today's students may spend more time in "awareness" or "consideration" stages, it's not uncommon for prospective students to move as quickly as I did through these stages.
The Decision Stage Blues
So this was it. Although I wasn't 100% committed to this program, I decided the best way to move forward and confirm my original criteria was to start the application process. Frankly, I was really curious to see what responses I received.
It took over a month for me to receive a response from the institution, and during that time I continued to dig deeper into the website pages about the graduate program looking for more information to help me be confident in my decision to apply.
By the time I finally received my acceptance to the program, I still maintained a high level of excitement, but I also had a bit of a wake up call. I had gone all in with this program, yet I never stopped to think what information I needed to make sure this program would practically work out for me. Things such as living arrangements, passports, cell phone plans, authorization to even stay abroad for more than 3 months based on treaties and laws I literally had no real control over… it was a lot.
As I look back, I fully admit that my thinking process was not the most practical, and I'm making this point because this is not uncommon for many of my peers! And it leads me to…
TAKEAWAY #2: The Applicant Journey is fluid and random, not linear, which means that prospects are still evaluating your program even after they apply.
For my particular program, I ended up having to sift through pages upon pages of information from both institutions' websites, most of which didn't even apply to the program I was interested in.
While the difficulty in finding program-specific content wasn't a deal-killer for me, it is extremely important that grad schools find ways to make relevant content easier for prospective students to find.
Engagement and Stories Lead to Comfort and Commitment
Even though I was accepted into the graduate program I was interested in, I realized I needed to be really comfortable with the program, and that I needed to make a commitment.
Before I felt comfortable putting money towards this program, I wanted to hear some personal experiences (none of which were present on either institution's site). This was disappointing to me, and led me reach out to a program coordinator directly. It took a while for me to get a response, which leads me to the next takeaway:
TAKEAWAY #3: Be equally responsive and available to prospects and applicants. Your inability to promptly reply tells them your institution may not have their best interests at heart.
Luckily, when I finally got in touch with a program coordinator, they happily referred me to two alumni from the program, both of whom were invaluable resources. The conversations I had with these two previous graduates not only calmed my nerves, but also informed me of what to expect based on their past experience. Their stories were the final push I needed to be comfortable with my decision.
TAKEAWAY #4: Personal testimonies are extremely powerful, so promote them on your website, blog posts, social media, and in person
What Your Grad School Can Do to Improve
If you are in the process of retooling your marketing strategy for graduate enrollment management, here's another key thing to consider: Graduate students are not second-class citizens compared to undergrad. Do whatever you can to make sure your information is up-front and accessible to your prospects. Don't let them think you've forgotten them or shoved them aside. You'll have a happier prospect and one more likely to follow through during the decision stage.

There's a lot to consider when you're marketing to today's prospective graduate students and my story certainly does not cover every aspect of marketing strategy. What I have, hopefully, imparted upon you is a general understanding of just what this new millennial audience needs to see during the most crucial stages of the Applicant Journey (awareness, consideration, and decision).

Remember, nurturing your prospects doesn't stop at the point when they submit the application! I thought I was 100% on-board when it came to the awareness stage, but became uncertain and concerned once it came down to brass tacks. Don't let that happen to your prospects or they may just jump ship!
Ultimately, I did choose the dual-degree program and had a fantastic time earning my master's degree and exploring abroad. It was an experience unlike any other, and if I could, I would do it all again. In the end, that's what you want for your prospective students, right? If you've done your job correctly they'll have felt that way throughout the entire engagement process!
I hope you enjoyed this write-up and took with you some useful advice on this new generation seeking to advance themselves in graduate school!
If you want to learn more about inbound marketing and how to develop content for each stage of the Applicant Journey, I recommend downloading the Applicant Journey Worksheet:
Want to learn more about the stages propsects go through before deciding on a graduate program? Download the Applicant Journey Worksheet!