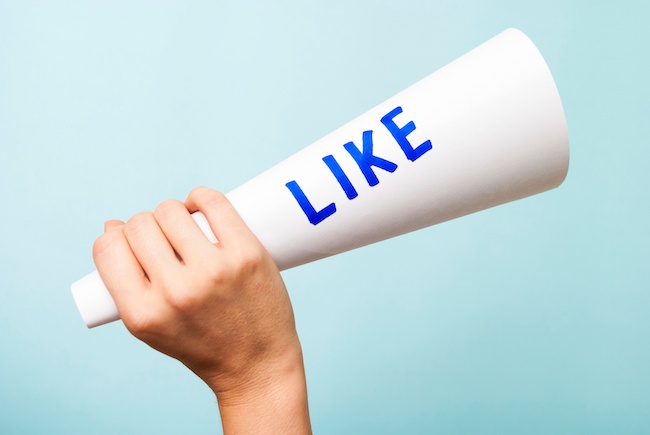 Today, a brand's or institution's Facebook posts are seen by only 2% of its followers. (An even slimmer 0.7% interact with a post.)
This means that if you have 5,000 Facebook page likes, at the most 100 people are actually seeing your status update or an invitation to your upcoming information sessions.
Needless to say, organic reach for institutions on Facebook will soon be obsolete.
This decrease in organic traffic, however, does not decrease the value of Facebook. Your prospective students are still there and can still be reached — it may just require a new and more strategic approach.
As organic reach has been dropping, Facebook has created an array of ways to promote your institution's page, posts, and events via Facebook ads and promotions to supplement this decline. Whether you are looking to increase your page "likes," draw more people to your website, or simply increase the number of people who see your content, there are several promotional options for your institution to consider.
Here are three types of Facebook ads worth considering to increase your institution's social reach:
1. Page Like Ads
These ads are composed of the name of your page followed by a short description of who you are. Underneath there is room for a picture which will be the main attraction of the ad. In the bottom right hand corner is a direct option to like your page. The visual aspect of the ad is great for catching people's attention and provide a clear call-to-action with the "like" symbol.
2. Page Post Ads
Page Post Ads can include either a picture or a video along with a status update. These encourage people to interact with your post but do not have a direct CTA to "like" your page. These posts may not see a direct ROI, but they are important for further brand awareness for your institution.
3. Offer Ads
Offer ads cover a range of ads. These ads can be promoting the installation of your organization's app, inviting prospective students to an event, or providing some other promotional offer. They include your page name, a description of the offer, a picture, and a CTA to receive the offer. These ads are perfect when you are trying to promote something very specific and can encourage interaction with your organization beyond Facebook.
One final note about ads is that you can customize them to your specific inbound marketing strategy. Facebook allows you to specify the location, age, gender, and interests of the people you would like your ad to reach.
Even though organic reach continues to dwindle, you can still reach your niche — and continue to align your Facebook marketing with the rest of your marketing strategy.
Facebook ads are just one part of your institution's overarching social media strategy. Get some more helpful tips on developing a social media strategy for your school by downloading our eBook!