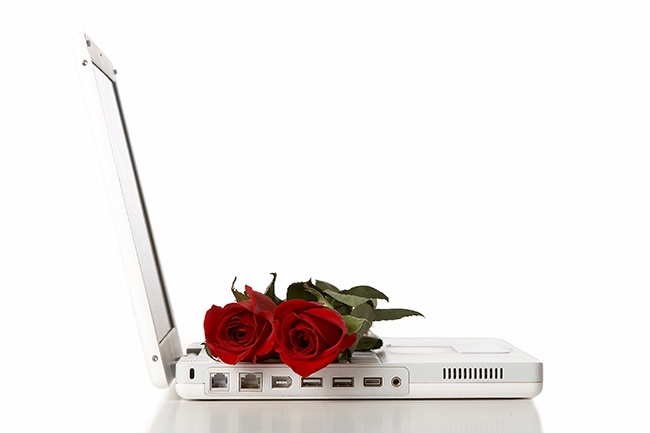 Yes, Valentine's Day is around the corner and yes, everyone knows it. Why is that? One step into Walgreens gives it away: a whiff of red roses and sweet chocolates, red and pink balloons everywhere, teddy bears and candy hearts around the corner — it's nearly overwhelming.
And although your institution doesn't have a nationally celebrated holiday for love, it can still learn a few things about the omnipresence of hearts and chocolate on Valentine's Day. Not to mention the call-to-actions that scream "be mine," "kiss me," and "hug me!"
Here are three reasons you — as a higher education marketer — should love blogging:
Blogging attracts new visitors to your website
Every time you blog, you add one more indexed page to your site. This optimizes your opportunity to be recognized by search engines and drive traffic to your site. By blogging and updating your site frequently, you send a signal to Google indicating your site is active, thus, prompting Google to frequently check your site for new and noteworthy content.
Blogging maintains your social media presence. When you promote blog posts on Facebook, Twitter and LinkedIn, you establish a consistent flow of social media posts that will inevitably draw visitors to your site. As a higher ed institution, maintaining your social presence is crucial to attracting new students. Think of your blog as a stockroom of social media posts waiting to be promoted and do their job of attracting people to your site and flaunting the many benefits your institution has to offer.
Blogging converts visitors into prospective students
When you walk into Walgreens and see that stuffed bear wearing the "Hug Me" shirt, sometimes you can't resist. You have to buy one.
With a simple call-to-action (CTA) at the end of each blog post, make it easy for visitors to raise their hand and let you know that they are interested in learning more about your school The call-to-action will lead the visitor to a new page for a piece of content valuable to them.
For example, "A Guide to Financing Your Way Through Graduate School" is a piece of content that is nothing but a helpful resource to students looking to apply to graduate school. On this page, there will be a form prompting the visitor to provide their name and email address in return for the guide. Violá! There's your prospective student ready to be nurtured with other relevant content.
Blogging establishes you as a thought leader
People find and share good resources. If you are consistently providing your visitors and prospects with helpful content, they will continue to use you as a resource and refer you to others. By publishing content that answers their questions and solves their problems, you will begin to establish authority as a thought-leading resource.
Bloggings attracts visitors with educational and relevant content, converts them with good CTAs and establishes your role as a thought leader.
Now that you're convinced your admissions office needs to blog, here is an eBook we created with six steps on how to start and optimize your blog!