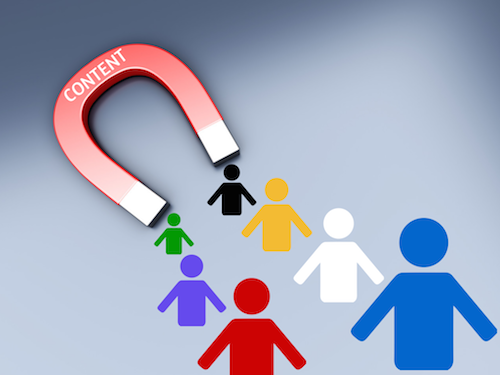 Fifteen years ago if you walked into a room and heard the word "Amazon," chances are you would have assumed that the conversation in the room concerned the Amazon Rain Forest.
Today, if you hear the word "Amazon" and do not immediately think of Amazon.com, the American international electronic commerce company, chances are you're living under a rock...more likely a boulder.
The Amazon phenomenon has inspired, shaped, and revolutionized the way people shop. Furthermore, Amazon's founder Jeff Bezos' confidence in his mantra of 'start with the customer and work backwards' is already taking Amazon into new sectors, such as groceries, eBooks, film production, and cloud computing services.
So why am I talking about the success of a huge business corporation like Amazon on a Higher Education Marketing blog?
According to a new survey conducted by Dimensional Research, an overwhelming 90 percent of respondents reported that reading online product reviews or blog posts about particular products influenced their buying decisions. Amazon, and the prevailing power of e-commerce sales, has completely revolutionized the way that people buy. And this new way in which people buy actually translates over to the way in which today's students "buy" higher education. Where a student matriculates is one of the most, if not the most, important "buying decision" that he or she makes in his or her life.
Riffing on Jeff Bezos' mantra, it is essential that we start with the "buyer" or in this case, the student. Enrollment Managers must identify what it is that prospective students want, and work backwards. So, what is it that prospective students want from you? They want premium content that will answer their questions.
Prospective students are professionals at researching what your institution has to offer them in the academic, athletic, and social scenes, but they don't want to navigate throughout your 200+ page website to do so. They want to hear the real challenges and real benefits of receiving an education at your institution from the points of view of your faculty, alumni, and currently enrolled students. They want to actually get to know your school - its personality, what makes it unique, what it offers them that differs from everyone else - they don't just want to learn about it generically.
So this is great and all, but how do you actually execute this particular content-creation-method of attracting students? (BTW, one of the most important things to keep in mind when creating premium content is to make sure that the content you are creating is relevant to the particular Student Persona you are creating the content for.)
Here are some examples of Premium Content you can create that will attract students to your institution:
Short Videos
Would you believe that 100 Million internet users watch at least one online video each day? Even though a good amount of these people are watching the latest viral vine or goofy cat video, an awful lot of them are looking for answers to their questions, questions such as "Which colleges should I apply to?" or "Which graduate program would be best for my career?"
In addition, videos have an advantage over other marketing/recruitment tools as they add the "human touch" element. Whether it be through voiceovers, images, interviews, or music, videos are often perceived as more personable than traditional media.
What should you make a video on?
A promotional video about your upcoming campus event


A two-minute video interviewing an Interior Design professor on the importance of choosing the right ID program



A video that presents a faculty member, an alumnus, and a currently enrolled student discussing their experience at your institution
Ebooks and Guides
Ebooks and guides are coming to be a new trend in the world of information technologies. The advantage of both eBooks and guides is that they are not only easy to create, but also easy to access. With the click of a button a prospective student can download a ten-page document that contains relevant and helpful content about a specific topic that interests them about your school.
What should you write an eBook on?
If the cost of higher education is a concern for the student persona you are targeting, create an eBook on "11 Ways to Make College More Affordable: Tips on How to Budget for College and Graduate with Minimal Debt"


If the student persona you are targeting happens to be interested in athletics but is afraid of your institution's course load, create an eBook on "How to Succeed at Both Academics and Athletics in College"


Perhaps your persona is interested in Greek Life? Create an eBook on "17 Things to Look for in a Fraternity"

Web Chats
Web chats provide an opportunity for students to connect with you in a more intimate way than they can from reading one of your blog posts or a testimonial on your website. Web chats offer the ability for you to provide the convenient answers that students want, while also adding a more "human touch" to a virtual experience.
What type of web chat should you host?
Twitter Chat! Designate a specific time and day for prospective students to ask any questions they may have about your institution via Twitter. Designate a specific hashtag so you can efficiently and effectively organize and answer the questions.


A virtual live voice-over campus tour! Offer prospective students the opportunity to tune into a "virtual campus tour" where a member of your staff is "on-the-air" talking about the various buildings, places, and people the virtual tour shows.



YouTube Live Professor Q&A- Perhaps your school is known for its excellent economic program. Host a live YouTube Chat where you bring in a couple of economic professors who answer questions in real time about the classes they teach.
Similar to the way our culture has shifted and now shops differently, students also search for and "buy" their college education with more care and more research than ever before. The question is not whether students will continue to seek out premium content to help them make their college decision...the question is whether the premium content they download comes from you...or someone else. Remember to start with the student and move backwards.