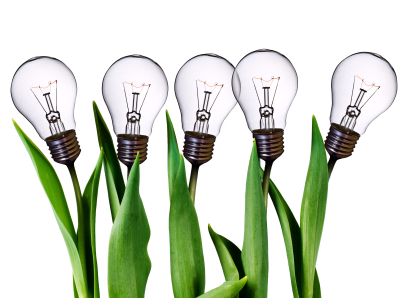 By now, you may have heard about the importance of blogging for nonprofits. Blogs are a great way to stay connected with your donors, keep readers updated on what your organization is doing, and attract new, interested visitors to your website.
As excited as you may be about your organization's blog, everyone can suffer from writer's block. Next time you're stuck, consider writing about one of the following 15 topics:
1. Interview a volunteer
Ask them about their experience working with your organization (specific anecdotes are great!)

Encourage them to share how they have grown or changed as a result of their volunteering
2. Share a success story
Talk to someone whom your organization has helped

Ask them about their life before and after their interaction with your organization
3. Tell the story of your founding
If possible, interview your founders and find out their thoughts on the start of your organization

Share the stories that surround your beginnings

Answer the question: Why were your founders passionate about this work?
4. Make a picture slideshow
Take pictures of your next volunteer event or mission trip that show the work you are doing
Add quotes and captions to the picture to give names and context
5. Explain your mission
Break down your mission statement into a few main ideas
Share testimonials or give examples that relate to each point
6. Recap an event
Write up highlights from an event

Share pictures

Help readers feel connected even if they were not able to make it
7. Feature a staff member
Give a shout out to one of your employees (especially behind-the-scenes workers!)

Give some background on who they are and why they're passionate about your mission

Highlight their responsibilities and why what they do is important
8. Share a recent study or other research
Find articles relevant to your field

Show how it relates to your organization

Update readers on the research being done in your field
9. Feature a completed project
Show before and after pictures

Write about the process of completing the project

End with a message of hope
10. Share your goals for the future
Tell readers where you want to take your organization

Talk about ways they can get involved
11. Make a video about the day in the life of your employees
Film your employees working

Show the personality of your office

Combine candid and staged clips to make your donors feel connected
12. Ask a guest blogger to write about their experience with your organization
Ask a donor to share why they chose your organization and the good they saw come from their donation

Ask a volunteer to share about their stories from an event

Ask an employee to share their experience of working for your organization
13. Share resources and tips
Share information about how people can become more informed about your organization

Give tips on how to do something that relates to your organization's mission
14. Write a Q & A post
Go through your emails and compile questions that people have about your mission or organization

Create a question-and-answer post using these questions
15. Recognize and thank a few of your donors and activists
Write about and thank some of your donors and activists who have given a lot of their time and resources to your organization.

Choose constituents from various walks of life to show readers that there is a place for everyone to participate in your mission—regardless of what state in life they might be in.
We hope that these blog topic ideas were helpful for you and your team! What ideas did we miss? Tweet at @DirectDevelop or share in the comment section below!