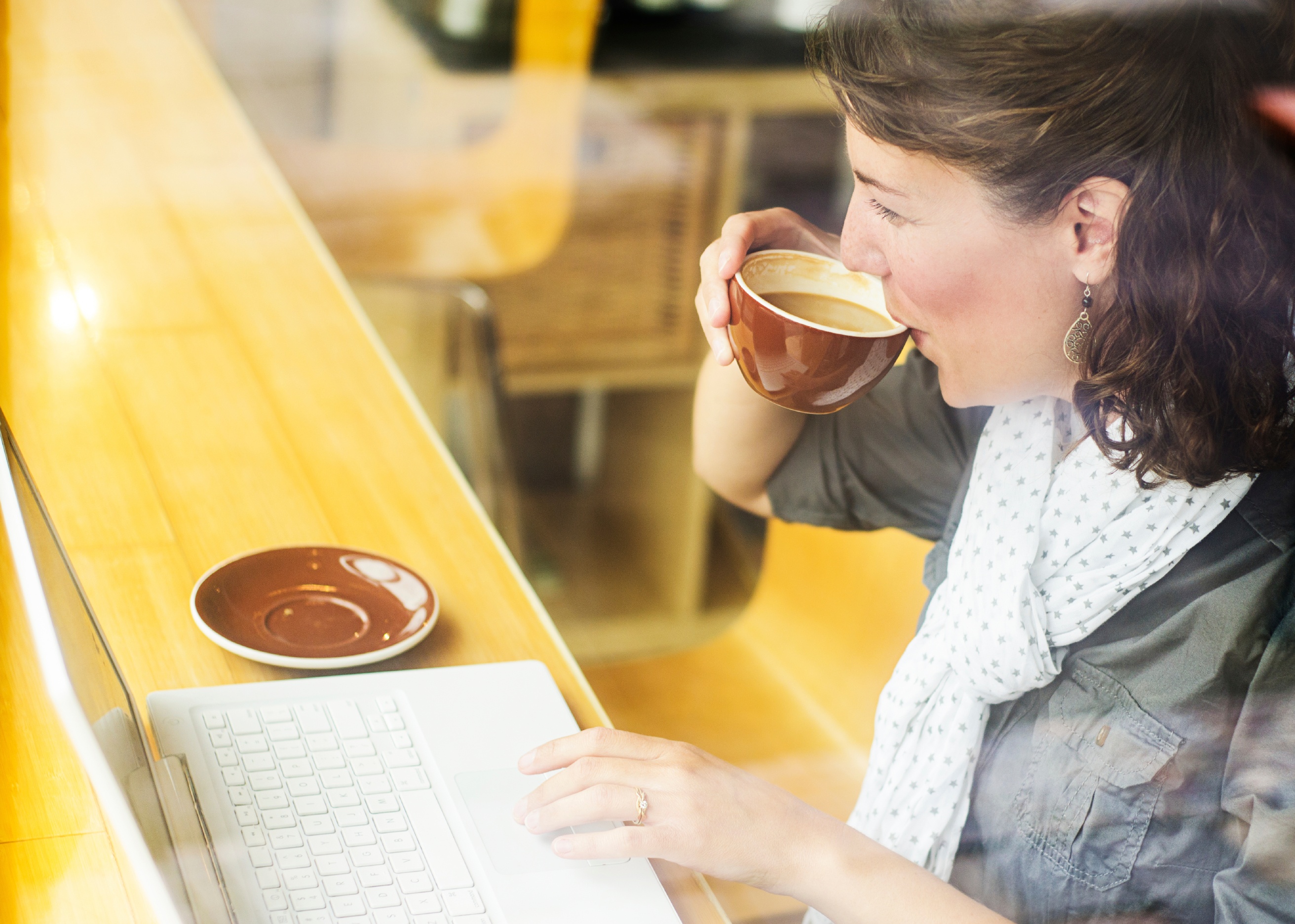 Ask anyone how life is going, and the likely answer will be something along the lines of "Good, but really busy." We live in a world where everyone seems to be overworked, underslept, and constantly "busy."
Considering this cultural reality, it's no surprise that the majority of business professionals consider blogging a luxury that they simply don't have time for — even despite the massive amount of data available today that suggests 93% of organizations that blog increase lead generation.
What's interesting though, is that some of the busiest people out there — business superstars like Neil Patel, Penelope Trunk, and Seth Godin, for instance — realize that the best way to accomplish their goals of attracting new prospective consumers to their company's website is to blog.
So why do some of the busiest people in Corporate America find the time to blog, and why should you, as a nonprofit marketer, do the same?
Because they've realized these three things:
1. Blogging is the Fastest Way to Grow Your SEO Rankings
"SEO is a race, not a sprint." — Neil Patel
Every nonprofit wants their website to show up first on Google, but many don't understand the correlation between blogging and SEO rankings. As Google continues to adjust the way its algorithms rank search results, it's no longer enough to buy your way to the top of search results (hint: Google favors organic content over paid ads).
In order for Google to rank a business — or in our case, a nonprofit — at the top, it wants valuable and resourceful content associated with your nonprofit's brand to increase your search rankings organically. As it turns out, blogging is a very effective way to do just that, as regular blogging increases an organization's indexed pages by 434%!
2. Blogging Increases Your Credibility as a Thought Leader
"Blogging is good for your career. A well-executed blog sets you apart as an expert in your field." — Penelope Trunk
Both Gen Xers and Millennials — also known as your future donors — value authenticity like no other generational cohorts before. They consume media that is relevant to their needs and wants like it's water.
By regularly blogging under both organizational and personal profiles (for example, publishing a blog post under your Director of Development's author profile), you develop a reputation as a thought leader in the mind of the prospective constituent; they begin to see you as an authoritative and trustworthy agent of your cause.
Keep in mind the process of donor engagement. Remember that personal stories from the field give your audience a true, realistic view of the cause your nonprofit serves. As you communicate with prospective supporters, make sure your story is relevant to where they are in the advocate journey.
3. Blogging Helps Drive Your Overarching Inbound Marketing Strategy
"Be genuine. Be remarkable. Be worth connecting with." — Seth Godin
Blogging helps drive your entire inbound marketing strategy (think: social media, content marketing, email, and SEO strategy all-in-one). For example, you can "repackage" blog posts into shorter bites for Facebook, as well as share key insights, quotes, or headlines on LinkedIn and Twitter.
All these will improve content discoverability and enhance your organization's "brand" reputation. Publishing a weekly blog post on Facebook and Twitter not only increases your social reach and interactions, but also your blog viewership, subscribership, and shareability.
Finally, you've got to remove any negative feelings you might have of blogs — we've come a long way since the blogosphere consisted merely of mom-bloggers and foodies. Blogs have become the first point of intersection for brands and consumers (read: nonprofits and prospective donors!).
You can't think of blogging as just "another thing to get to" on your to-do list. Your blog isn't only a platform that introduces a prospective donor to your organization for the first time. It's also an educational space that tells your stories — and answers the questions prospective constituents have about how you are serving the cause they care about.
Want to learn more about how to successfully blog for your nonprofit?