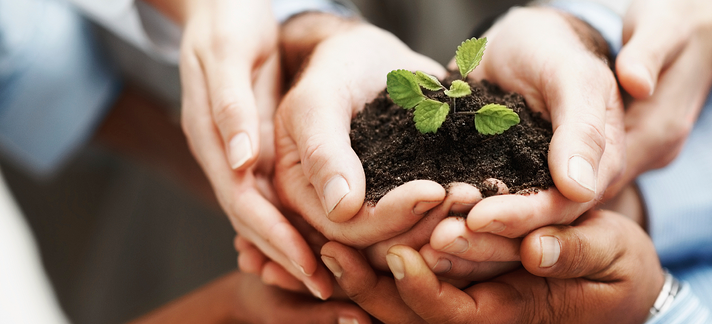 We've talked before about the importance of blogging in today's nonprofit landscape — increased credibility in your field, a place to express your values and mission, and improved SEO are just a few of the benefits.
Maybe you're thinking about it, or maybe you're a year into your organization's blog. Whatever the case may be, blogging is a never-ending learning process — and sometimes it's best to learn from the best. Here we pulled a few strategies from some successful nonprofit blogs. Try these at home!
Brand your blog
Charity: water brings clean and safe drinking water to developing areas. The organization encourages peer-to-peer fundraising and has seen some pretty awesome campaigns.
Worth highlighting: charity: water's blog, called the Water Log, has its own logo, tagline, and tabbed content. By giving it a distinct brand and categorizing content, it comes off looking more like a publication than a mere blog — which not only lends it credibility, but also adds value to their website.
Takeaway: What creative name or logo can you give your blog?
Feature photos and videos from the field
Up and Running Again is a program that empowers the homeless through running. By setting a goal and achieving it (completing a half marathon), participants are able to make changes in their lives with newfound confidence and drive.
Worth highlighting: Up and Running Again's blog features many photos: of races, of volunteers, of participants. These bring their work to life, as well as connecting donors with the cause they support. And in addition to their blog, they have a section of their website dedicated to runner testimonials — in video form.
Takeaway: What photos or video do you have that might help connect your constituents to your cause?
Humanize your staff and volunteers
MEND Poverty is a California-based nonprofit that focuses on providing emergency food, clothing, medical, vision and dental care, job skills training, and more to those in need.
Worth highlighting: Many of their blog posts feature volunteers and staff members, which helps put faces to the behind-the-scenes work. The more constituents see you as an organization made up of real people who care, the more they'll connect with your mission; not to mention that bringing some personality into your blog will liven up your content.
Takeaway: As you're brainstorming content for your blog, think: How can we feature our staff and volunteers?
(Be creative: these can take any form you want, whether that be interviews, video blogs, or a "why I started volunteering with (your organization)" series!)
We've showcased three successful nonprofit blogs in this post, but there are hundreds out there to learn from. What are some of your favorites? Let us know in the comments section!
Want some help with your blogging?