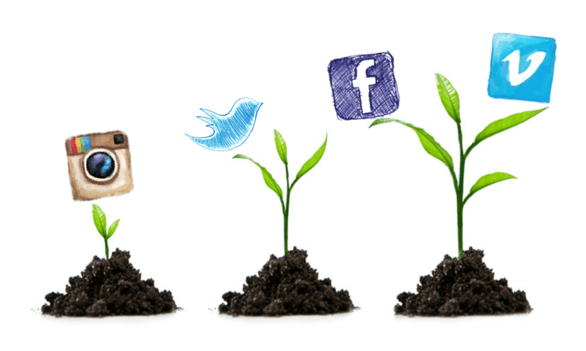 One key characteristic that exceptional social media marketers possess is the ability to adapt their message to each social sharing platform.
Because social networks like Facebook, Twitter, and Instagram all post in unique formats, it is imperative that you, as the content creator, appease both the social network and its users.
Here are some key takeaways from 5 faith-based nonprofits who are doing a great job at creating content that is both successful on the social network and attractive to the social user!
1. Union Gospel Mission
Union Gospel Missions is an Oregon-based nonprofit that ministers to the hurting and homeless on the streets of Portland by providing food and a Christ-centered recovery environment.
Takeaway: This nonprofit does an exceptional job at consistently interacting with and responding to their followers. In order to increase your following and reach on social media, it's important to follow up with the people who are following you, tweeting at you, and/or retweeting your tweets. Responding to their followers is something UGM knows how to do well — in fact, their average response time to a retweeter of a new follower is less than 14 hours!
2. The Franciscan Sisters of Perpetual Adoration
The Franciscan Sisters of Perpetual Adoration are an order of Catholic nuns who work internationally to provide inventive avenues for teaching, praying, and healing.
Takeaway: The Sisters have developed a recurring hashtag theme of #PrayerBreak, which their networks have become accustomed to seeing as a weekly trend. They also use this hashtag trend to attract newcomers and invite them to share their prayer requests.
3. Arise Africa
Arise Africa is a nonprofit organization committed to helping individuals grow into God's plan for their life. This involves helping them spiritually, economically, and physically — ultimately nurturing their development into an "independent, self-sustaining individual."
Takeaway: Arise Africa has made use of the film/video sharing platform Vimeo. If you are familiar with YouTube, Vimeo can almost be considered a scale or two up from that — focusing less on funny cat videos and more on creative, inspiring content. Vimeo allows people to upload, discover, and be inspired by videos, as well as share this acquired inspiration with people in their networks. Arise Africa utilizes the power of Vimeo to attract new constituents to their cause!
4. Our Daily Bread
Our Daily Bread is a Northern Virginia-based nonprofit that provides food and groceries for families in financial crisis.
Takeaway: By uploading videos weekly to their YouTube channel, Our Daily Bread maintains a constant flow of informing subscribers of new events, projects, and interviews of people affected by their organization. The most significant of these are the stories of those impacted. Our Daily Bread does a great job sharing their stories and providing their subscribers, activists, and donors a new story to look forward to each week.
5. No.41
No.41 is a Rwandan-based nonprofit organization that works towards empowering young women with the knowledge of faith and the resources to sustain them by selling homemade accessories.
Takeaway: No.41 posts about four Instagram photos per week that express their story. In order to gain new advocates for your nonprofit, it is necessary they see the work you are doing and the consistent impact you are making in people's lives! If a picture is worth a thousand words, then an active Instagram account is worth millions.
No.41's photographs are presented in a way that makes people want to support their cause. Their Instagram profile features enticing images that include inspirational quotes, brand customized hashtags, and interaction with followers by comment response and tagging.
As social media continues to evolve, it's important to continue learning. These non-profit social media best practices will surely attract more people to your site, convert prospective donors into active donors, and ultimately win more advocates for your cause!


Want to learn some more social media tips and tricks for your faith-based nonprofit? Download our eBook!