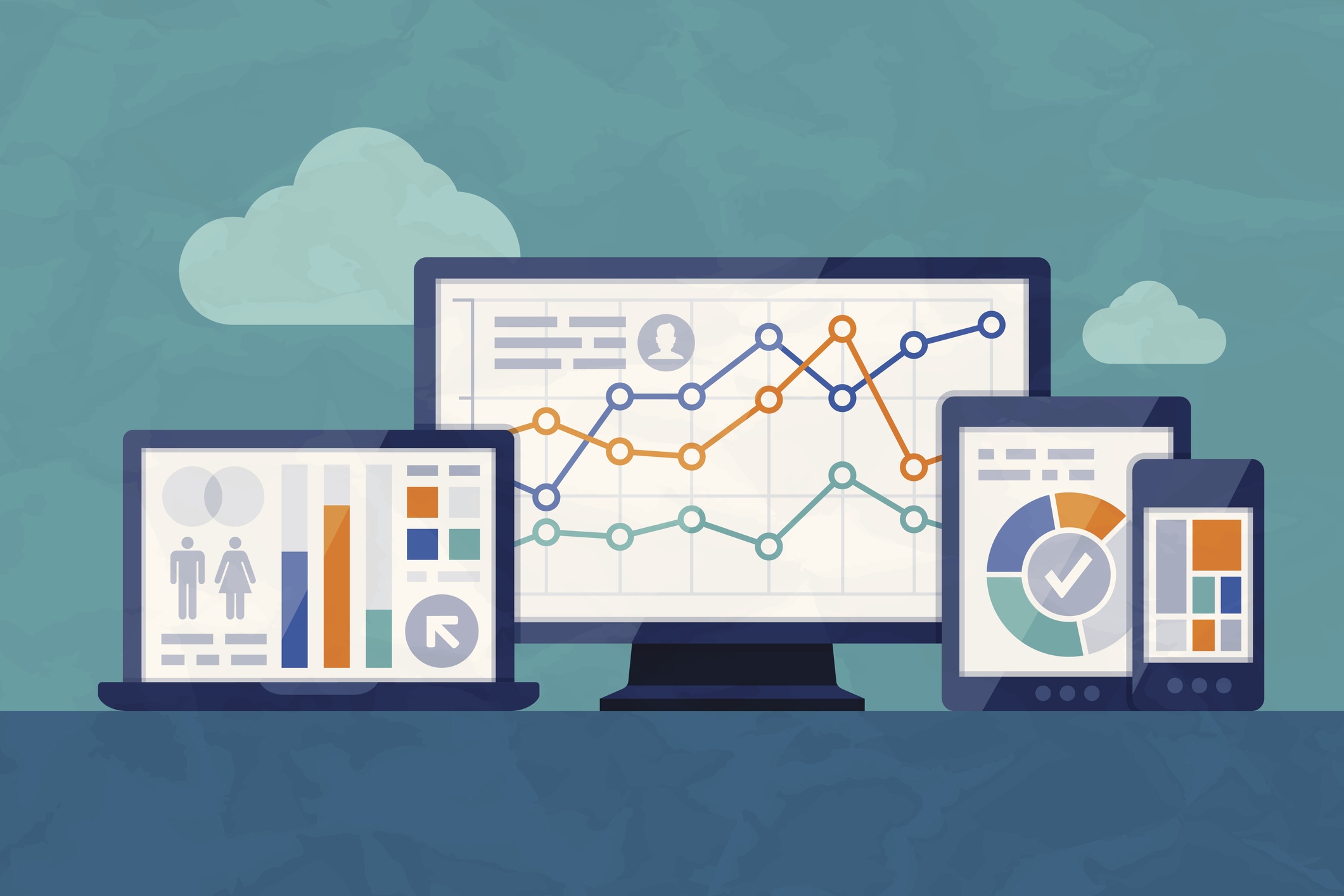 In order to discern the best way to deliver content that is relevant and valuable to your website visitors, you have to first understand who your website visitors are.
Oftentimes, nonprofits don't spend enough time examining their website audience, which can hinder their overall marketing plan and continual growth as an organization. But you don't have to allow a lack of knowledge about your website visitors to hinder your nonprofit from meeting the needs of potential clients and donors!
These five helpful (and free!) tools will allow you to glean important information regarding who your website visitors actually are — and how to better nurture them throughout their journey.
Google Analytics offers a multitude of powerful tools that allow you to track website traffic sources, clicks, acquisitions, conversions, on-site behavior, and more!
Not only does this tool allow you to record your visitors, it gives you the opportunity to optimize your website for Search Engine Optimization (SEO), which can help you better rank in search engines. Google Analytics creates an opportunity for you to collect data that can help you tailor information to best fit customer needs and gain an improved understanding of your customer experience.
GoingUp provides website analytics and SEO tools that allow you to easily track visitors, see conversion rates, monitor your sales, and improve your search strategies.
These tools can help you improve the overall performance of your website in just one simple, easy-to-use place. GoingUp is able to provide the "complete" picture of all your website analytic needs.
This open-sourced, real-time analytics program is an alternative source to Google Analytics.
Although it requires that you download and install the software on your own webserver, the free software, no data storage limits, and five-minute installation, and one-click updates allow you to use Piwik on the go so that you can easily gather and analyze vital information about your users.
Stat Counter offers reliable features and tracking that allow you to monitor up to 250,000 visitors per month for free.
Some of the key features of this program include the ability to view the navigation path visitors take through your site, visitor labels that give you access to add descriptive information about your visitors, real-time visual feedback about the location of your visitors, and more!
At any point you can upgrade to a Growth Plan that converts the data collected from your web traffic into actionable insights.
Clicky is a visitor tracking service designed to grant you an in-depth look into your website traffic and analytics.
The interface creates a comprehensive, real-time website information viewing option that is designed to help you better learn your visitors. You can easily get live stats about your website traffic and then obtain data useful for any nonprofit sector. One of Clicky's unique features is heatmap, which is a visual representation of data that uses colors to indicate both the most clicked and least clicked areas of a website age. Clicky allows you to view these heatmaps for individual visitor sessions, which can include segmentation.
In short, although you may be unable to immediately identify specifics about your website visitors, you can start to track and analyze their activity on your website. A website tracker doesn't just tell you a list of who is visiting your website, rather it helps you to identify leads and convert visitors into consistent donors and volunteers for your nonprofit organization.
Once you can track visitors to your site, you may realize that many of them aren't converting as often as you'd like. Here's How to Increase Your Website's Conversion Rate!