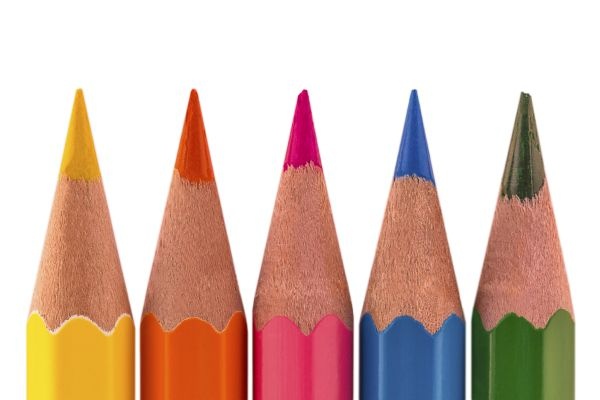 Marketing memberships — especially B2B professional memberships — can be challenging, as most such trade groups swim in competitive waters. Establishing yourself as a thought leader in your trade environment, a pivotal strategy of inbound marketing, is the uncontested overall goal for meeting this challenge head-on.
It would not be an overstatement to pose the following Q&A to membership-driven nonprofits: What is your question about marketing membership in your organization? Inbound marketing is the answer!
The overarching mantra for membership organizations who rightly invest in a proper inbound marketing methodology needs to be:
We are thought leaders in our trade area: take a look at our awesome content!
Yet this positive message needs to be tempered with a simultaneous caution:
Don't give away the store to non-members!
Thought leadership is all about publishing relevant and leadership-quality content. And inbound marketing is about leveraging that content to attract, in this case, new members. But there is a tension here. How do you give away leadership-quality content and at the same time reserve similar content for members-only?
Again, the answer is inbound marketing in all of its sophistication and fullness!
Here are some (hopefully) useful tips to guide the way:
1. Segment your relevant content for members and non-members.
Needless to say, the crème de la crème will need to be reserved for members only. But decide strategically about precisely which content, while still being premium in quality, will lead consumers of it to want more of the same and more advanced content.
Free, quality content can help you gather information about your membership prospects, as well as keep them coming back for more and more — which will lead them to seriously consider membership, organically.
2. Repurpose yesterday's members-only content for non-members.
This is particularly useful once you are clear that your members have largely already received old content or when members seem behaviorally to be moving on to preferring newer, fresher content. There should be some lag between content being popular with members and that same content now being offered to non-members in exchange for more information about their needs and interests.
3. Make thought leadership your primary communications goal, not simply the acquisition of new memberships in themselves.
We all want to be thought leaders, but do we really believe that thought leadership contains within itself its own power to generate new memberships?
Google certainly believes that it does! That is why they are rewarding websites with privileged browsing position who show evidence of providing such leadership content to browsers. The more you make thought leadership your actual strategic marketing methodology and goal, the more you will find yourself rewarded by Google and their search engine competitors, and the more you will find yourself attracting potential new members!
In short, communicate the value of association membership primarily through thought leadership.
4. Develop non-exclusive high-value content that really does solve (at least some of) the problems of non-members, but develop even higher-level content for members so that members have plenty of benefit that is exclusive.
The goal is for members to clearly experience the value of their membership versus simply visiting your website as a stranger.
5. Offer members incentives (discounts on their next membership renewal? Discounts on other member-only products and services?) that motivate them to refer their colleagues in other organizations to you for cultivation as members. Feature these incentives in members-only areas of your website or other communications.
One way of summarizing much of the above: educate members and non-members alike, but provide special exclusive benefits to members only. Education has proven to be a very strong magnet within trade groups.
One caution about education, however, is in order: aggregate appropriate third-party content via links on your website for both members and non-members (a very valuable service to them that reinforces your thought leadership), provided that such third-party content is not promoting a direct competitor!
Inbound marketing methodologies and tools, when used properly with strategic planning, can provide the integration that is crucial to marketing simultaneously to both prospective members and current members. Associations need blogs, premium content, landing pages, and robust tracking of both types of contacts. Most inbound marketing technology software (e.g., HubSpot) can integrate with most association CRM platforms.
Membership associations' uniqueness requires that the tension between inbound's "giving away relevant leadership-quality content to attract new members" and "reserving relevant leadership-quality content to give value to and retain existing members" be juggled with poise and strategic thought. But what trade area does not contain such tensions unique to themselves? It is time to enter the fray with poise!
Want more help on your Inbound Strategy? Let us give your association a free inbound assesment.