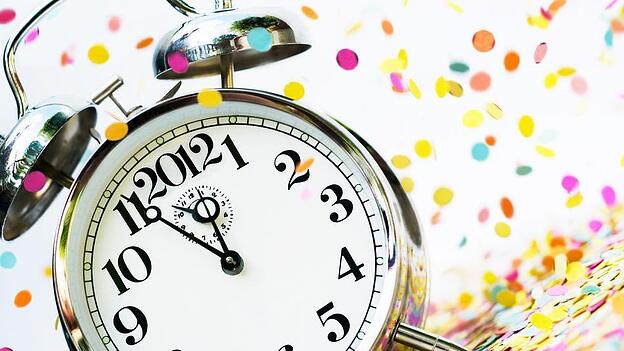 Happy New Year, nonprofit leaders!
Sometimes it is hard to believe that we are already 15% of our way into the 21st century. Time is relentlessly marching on, and it is up to us to keep up. With the inevitability of change in mind, and the challenge of keeping up with it all ever-present, I'd like to point out six ways (each with their own catchy slogan) that we can reassess how well we are tracking with the latest marketing trends in 2015.
Change is often best approached in smaller pieces. With that in mind, let's start with the first three marketing slogans — and stay tuned for the rest next week.
1. Man Cannot Live by Direct Marketing Alone
The operative word here is "direct." Now, don't get me wrong: I am a big fan of direct marketing. I am an expert at pushing out promotional material to both existing constituents (current and lapsed) and prospects using all of the latest direct mail and email trends.
But, of course, this is marketing that essentially interrupts peoples' lives. It is outbound marketing. It is target marketing. And, while we may actually hit the target in fundraising and hope we hit the target in donor development (acquisition), we are essentially communicating in a way that is interruptive to people. It is always based on a hope that it is the right time, with the right message, with the right tug on the emotions. But, in the post-1990's world of the world wide web, this is no longer the only — or even the best — way to connect with people.
The alternative is actually more indirect and is generally referred to as inbound marketing. In a nutshell, inbound uses the content you publish on your blog and website to attract people (and their friends and connections) who are interested in your mission; then, you can cultivate them as your future donors and advocates. This is a completely different approach to donor and prospect engagement.
Every nonprofit owes it to itself to do a sober assessment of whether or not it has a strategy for adding inbound to their already well-established outbound fundraising and donor development plans. It is becoming more and more clear that nonprofits simply cannot live by direct marketing alone, but must make progress on adding indirect marketing and having an integrated comprehensive strategy (and the appropriate tools) for executing them.
2. Internet, Internet, Internet
Marketing is all about communication and engagement with people, and particular people at that. The primary way people communicate today (other than in-person) is via the internet. The exponential increase in the use of mobile communication devices that connect to the internet wirelessly says it all. And that growth is not about to stop any time soon. It is not only expanding, but it is doing so in every age category. The bottom line: if you want to reach people you must do it (in most cases primarily) via the internet.
Any marketing strategy that does not place a very high priority on internet-based communications (email, social media, website traffic, landing pages, tracking per person internet behavior, etc.) will simply not be able to address the inevitability of attrition of donor files. We all know this, and we all most likely dabble in it. We do a little bit of this, and a little bit of that, and easily come to believe that we are a 21st century communications organization. We might even have a part-time person who focuses on social media.
These here-and-there efforts are a start. But the need for a more comprehensive and integrated strategy with daily, weekly, monthly and annual goals and benchmarks for measuring trends and success, as well as tools for evaluation, is a "sine qua non" (an absolute necessity) in today's world. Think "internet" as you plan for 2015 and ask yourself the hard questions about whether you are doing all you can to improve your use of it.
3. There Are No Free Lunches!
My dad always told me this. It has stuck in my head and has turned out to be quite true in my life. The point: anything worthwhile in life demands consistency and diligence. This is particularly true of inbound, internet-based marketing.
Since internet use is based on using search engines (most often Google), and since they are constantly tweaking their algorithms that control search results, a tremendous amount of diligence is required by organizations that desire to be found by as many search engines as possible.
This not only involves search engine optimization (SEO), but it also involves frequency of posting and re-posting blog articles and premium content, the use of keywords at multiple levels, and day-to-day management of all social media tools. These are not the kinds of things one can think about once a month. They take constant vigilance, frequent adjustment, and ongoing evaluation. The price of success: consistent diligence. Nothing is free!
Inbound marketing hits on this central theme: meeting people where they're at. As people spend more and more time on the internet, it is time to start adjusting. How can your nonprofit best implement these inbound strategies? What are some concrete changes that you can make in the next week, month, and year using these slogans?
Start thinking about these changes, and come back next week for the remaining three tips on marketing for 2015.