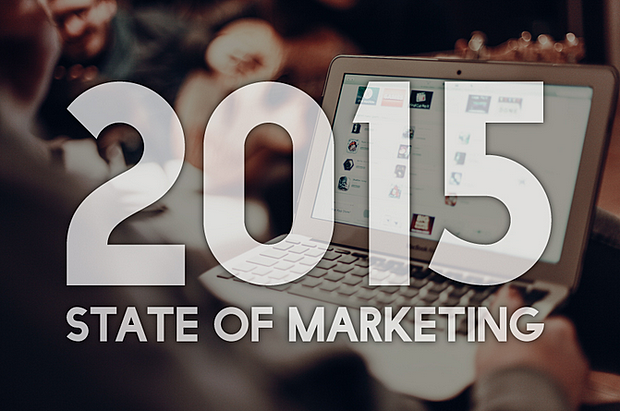 Hello again, nonprofit leaders! In last week's post, we saw the first three slogans for nonprofit marketers to live by in 2015:
1. Man Cannot Live by Direct Marketing Alone
2. Internet, Internet, Internet
3. There Are No Free Lunches
This week we'll complete the picture with the final three. Without further ado...
1. Join the Acquisition Revolution!
Traditional acquisition has become more and more competitive over the last several decades.
Many organizations are experiencing diminishing results, as rented lists are nearly always overused. Huge amounts of budget resources are dedicated to this, and in many cases "spending $2 to raise $1" is deemed the barometer of success. Additionally, the results of a 3-year conversion strategy to move a prospect from a one-time donor to an ongoing constituent are often paltry at best. Many organizations might be quite reluctant to report their actual cost per dollar raised in traditional direct mail acquisition campaigns after three years to their flock.
These methods may get us close to the appearance of attrition replacement, but at what cost?
There is clearly a growing need for nonprofit development professionals to rethink acquisition and to look at alternative (and less costly) methods for attracting new prospects.With the advent of inbound marketing tools and principles, nonprofits can (and should) develop more long-term strategies for attracting new prospects to their mission by a calculated process of attracting, connecting, engaging and inspiring them.
How? By creating content that reflects your work, goals, and expertise, you become a thought leader. Browsers who are already online searching for information related to your field will find you. This is a long-term strategy for acquisition that moves people of all ages over time from strangers to visitors, visitors to supporters, supports to donors, and eventually to advocates who promote your cause virally on their own social networks.
There is already evidence that this method, if diligently executed with the proper tools and management, results in a healthy growth of cultivable prospects over a few years. This kind of 21st century strategy is not only less expensive than traditional acquisition, but its results are more likely to be proclaimed from the mountaintops!
2. Oh Yeah? Prove It!
When it comes to social media, the proof is definitely in the pudding! Dabbling in social media here and there simply is not enough. A complete social media strategy is required, particularly one that uses tools that can manage multiple social media platforms in one place. And by "manage" I also mean tracking a particular person's activity on social media along with any interaction on your website or landing pages.
Social media is great and powerful, but realism is needed in assessing how its possibilities can be maximized. One only knows one's success by measuring accurately (using sophisticated tracking tools) metrics like:
How "shared" is your content?

How large of a following do you have?

Who endorses your content?

How helpful do people find your content?
Social "proof" has to do with your credibility online. Social proof is "a psychological phenomenon where people assume the actions of others reflect the correct behavior for a given situation… driven by the assumption that the surrounding people possess more information about the situation." In other words, people are wired to learn from the actions of others, and this can be a huge driver of potential donor/advocate behavior.
Do you have a way of knowing whether or not people who you connect with or people who connect with you (because you have made yourself easier to find online) are sharing your content virally within their networks? In this realm, as in most others, talk is cheap. You must be able to prove to yourself that your content is being found useful and helpful and is so credible that it is being shared way beyond your immediate communications efforts. This can only be done with the help of sophisticated technology. Which brings me to my final slogan:
3. No Nonprofit Is an Island
The kind of constantly updated sophistication that is part and parcel of managing internet-based communications and website efficiency demands that nonprofits not try to go it alone.
Even if you have a very talented tech staff at your disposal, it is not cost-efficient to attempt to reinvent any wheels when it come to this stuff. Third-party online platforms will need to be used in order to have access to the technology that can enable you to keep up with the real world and the competition for online attention. Not only is the technology platform itself needed for true integration and benchmark evaluation, but training and coaching in the successful use of these powerful tools is almost always required, as well.
The online world is changing so constantly that no one organization should expect itself to be able to become an expert on its management and taking advantage of its full capabilities without outside help! This realization is a sign of the strength of an organization, not the contrary. This area is well worthy of honest evaluation and re-evaluation annually.
When it comes to the internet, reassess, reassess, and then reassess again. It will always pay off. You will never regret it. No nonprofit is an island!
With a fuller picture of where marketing is headed, I hope that the creative juices have started to flow. How will these slogans affect your organization in 2015?
If you are looking for help establishing a good starting point or a plan of action, remember again that you are not an island! Would you benefit from a free marketing consultation?