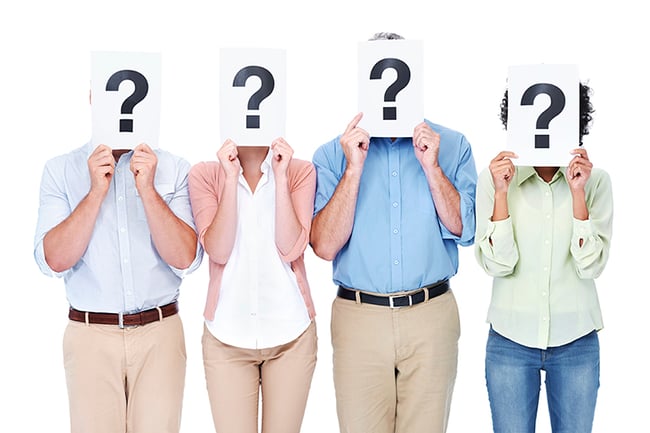 Everyone likes stories. Everyone enjoys listening to and telling them.

Stories have the magnetic power to draw attention: to engage the audience in some way. A good story may be just what you need to make your nonprofit blog more attractive, more memorable, and more shareable. By listening to the stories your nonprofit field workers have to share, readers get the inside scoop on what it is your organization does, the cause it advocates, and the work that goes on behind the scenes.

So what questions produce the best stories? What questions can I ask the field workers of my nonprofit to evoke feelings that will resonate with the readers of my nonprofit blog? And maybe even inspire them to take action?

Here are 6 questions you can ask your nonprofit field workers that will guarantee engaging content:
1. Were there any early influences in your life that contributed to your interest in working for a nonprofit?
This is an opportunity for the speaker to begin his or her story, starting at the very spark of that interest. You want to get a sense of why he or she is working for a nonprofit. Sharing a story that draws upon the precise thing that inspired the worker has the capacity to do the same for a constituent.
If your nonprofit field worker cannot recall an early influence, then simply rephrase the question to: how did you become involved or what prompted you to become a part of this organization? It is important to allow the questions to lead into or bounce off of one another so that it begins to form one easy-flowing story. If you find something compelling about their answer to the first question, don't be afraid to follow your curiosity.
2. What trials or difficulties have you encountered to get here and how have you surmounted them?
Conflict is an essential part of any story; it is only natural to have something that went… at least… a little wrong. Obstacles are something everyone has in common. Showing your constituents the trials that have come up while working with this organization and, more importantly, how they were overcome humanizes your organization.
Here, and throughout the interview, it is key to be a good listener. If they only share the obstacle, then prompt them as to how they navigated through this trial.
3. What are some the responsibilities you hold within this nonprofit organization?
This is an opportunity for insight into the type of service your field worker does — the cause he or she believes in. Here, the prospective supporter or donor can gather a sense for the work of this nonprofit. Try to stress this heavily. Take advantage of the "worker" aspect of this interview; the perspective of an insider is credible and authentic. Allow him or her to go into detail about the type of work/service they do. Again, don't be afraid to follow your nose.
4. What motivates you to continue to believe in the cause you are serving?
If your field worker has been serving your cause for years, there must have been a time when this individual was overwhelmed, exhausted, and ready to move on. Encourage your field worker to share what has motivated him or her to remain strong and persist through difficult moments.
In other words, you could ask, why do you still believe in this cause you are serving after x number of years? What keeps you interested, moving, and on your feet ready to wake up the next day?
5. What changes have occurred as a result of your involvement with this nonprofit?
Give your field worker space to share how his or her life has changed from working with this nonprofit. This question nurtures the worker's individuality — setting the individual, the story, and your nonprofit apart from others in a unique way that will attract and connect.
6. Could you offer some insight into some of the success stories you have encountered or been a part of while working for this nonprofit?
If any of these questions have the role of selling point, then this is your winner. You have been carried through initial stages, obstacles, motivations, and known the effect this nonprofit has had on the individual worker's life. But now, the reader should know how this nonprofit has affected others and why is it unique. The last question should result in the sharing of a success story — something the reader will connect to and ultimately want to be a part of.
Want to learn more about using a content strategy to attract donors? Check out our eBook on attracting donors with inbound marketing!