Reaching Potential Donors With Personalization...

Direct Mail Fundraising inevitably involves writing that all-important fund appeal letter. Few fundraisers that I have encountered truly enjoy writing such letters. In fact, procrastination is often the order of the day for this dreaded task. Consequently, many outsource this step. But for those cost-conscious development personnel that have the (dubious?) privilege of drafting such letters, I have found seven basic tactics to be invaluable during many years of working with non profits.

But first things first. Let's briefly call to mind the pre-eminent requirements for all successful fundraising appeals: personalization and accuracy in reaching your target audience. Half of this task is quite easy and the other half is much more challenging.

The easy half has to do with identifying your already established constituency - your house file. Segmenting this part of your constituency based on "recency, decency, and frequency" will provide you with a host of segments that are worth tracking separately.

The more challenging half involves identifying your potential constituency. There is both an art to this and a science to it, but it always involves testing various lists which have been selected based on market research and varying forms of profiling based on an analysis of your current established donors. The constraints of this article do not allow space for adequate treatment of this topic.


Establishing an overall plan for each direct mail campaign which identifies the various segments both within your established constituencies as well as the potential constituencies that you are testing, can be a very helpful step prior to putting the pen to the paper to write the various versions of the campaign letter. A segmentation plan might look something like this:

Constituencies/Target Audiences
Established (House File)

Recent Donors
Lapsed Donors
Moderately Lapsed
Significantly Lapsed

Potential (Acquisition)

First time test A
First time test B
Repeat of previously successful test
In any case, it is always helpful to repeat the following mantras at the beginning of the planning stage of any direct mail campaign:

Mantra #1: Segment, Segment, Segment!
Mantra #2: Personalize, Personalize, Personalize!
With these mantras firmly in place, it is now time to begin writing the letter! I suggest beginning this process by writing for your most significant segment first (perhaps the largest segment) and then adapting that base letter for each segment. Here are my top seven "must haves" for letter writing: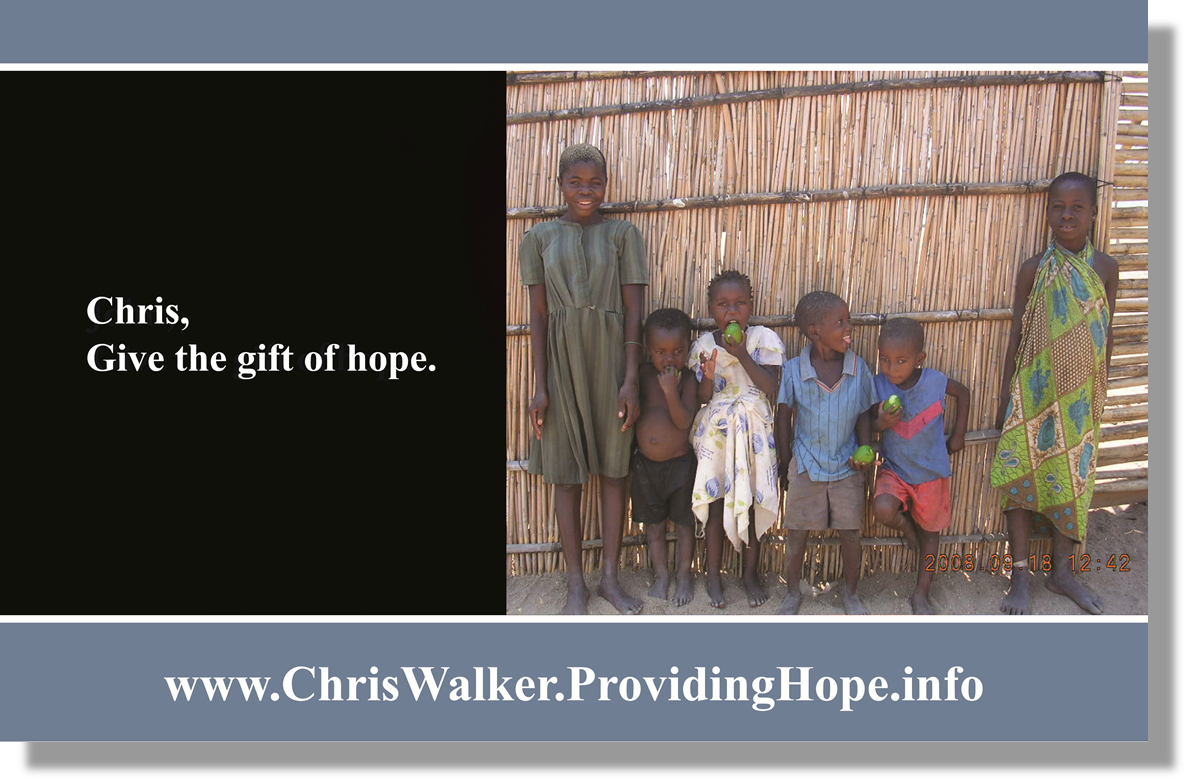 Tactic #1: Write to one person, not to a "group" or a "profile."
Fundraising letters are written to individuals. Segments have to do with groups of people. So be very careful not to fall into the trap of writing to a "group." Select in your mind one person who would typify someone in a particular segment, keep that person firmly in mind, and write to him or her. Writing to a person is personal! "Dear Friends" will just not do it. "As you know" is a no-no as it most often has the connotation of the plural "you." Regarding pronouns, always keep them second person singular.

Tactic #2: Go beyond one side of one page.
A two-sided letter communicates more seriousness, more of a "case-statement" than a one-sided letter with a blank side 2. For cost-saving reasons I generally recommend writing the letter so that side 2 can be common to all segments, thus requiring personalization on side 1 only. This is nearly always possible. The copy for side 1 should be segment/persona-based and copy for side 2, although not segment-specific, should enhance the copy on side 1 for any reader who ventures that far. End side 1 in the middle of a (compelling) sentence that finishes on the top of page 2. Preprinting the words "over" to match the cursive of the letter's signer can also enhance the readability of side 2.

Tactic #3: Decide on one primary compelling reason to give.
The copy on side 1 must be compelling. Read: it must include emotion. This case must be simple, to the point, not "complicated," and thus capable of being expressed in short, simple language. Although you may want to include more than one reason to give, there should be one overarching, primary reason that is stated clearly and repeated. (These young ones risk disease without our help!) A good rule of thumb to test your success in accomplishing this goal is to review the letter before finalizing and ask yourself if at least 60% of all sentences directly support your one-sentence compelling case statement!

Tactic #4: Make your "ask" on page one.
The "ask" is where you actually ask for a gift or pledge or other kind of support. There are two good reasons for doing this on page one. First, the ask will be able to be personalized along with any other personalization on page one. Second, some recipients of the appeal (perhaps many) will not focus beyond page one. This normally would be done towards the bottom of page one after the statement of the compelling case for giving.

Tactic #5: Keep paragraphs short.
Long paragraphs are just that. And they don't make for quick reading. Short paragraphing is naturally enhanced by the white space that surrounds them, thus adding focus to the text. Some of the most effective paragraphs are only one line! Judicious use of other test enhancements such as bolding, underscoring and italicizing for emphasis and reader eye movement can also be helpful.

Tactic #6: Repeat, repeat, repeat!
There is nothing wrong with repetition. I generally recommend repeating (in varying ways, but always clearly) your primary compelling case statement at least three time in the total letter, including in the P.S. The use of the P.S. is nearly always recommendable, as some readers will jump to the P.S. without reading the entire letter. Many readers want to know who the letter is from (who is signing it) and therefore will quickly look at the signature and at that point read the P.S. which stands out graphically.

Tactic #7: Use graphics strategically.
A letter is a letter, yes. But a picture is worth a thousand words. Many fundraisers enclose graphic-laden ancillary pieces along with their appeal letters (brochures, buckslips, bookmarks, etc.). This can be effective as long as not overdone. Too many ancillary enclosures can distract the mail recipient from reading the (compelling) letter! Fundraisers should consider including a compelling (preferably full-color) photo or two on the letter itself (perhaps in the upper right corner or near the signature), thus possibly obviating any need for potentially distracting ancillary enclosures. The ability of such graphics to enhance the emotional impact of appeals – especially close-ups of peoples' faces – cannot be overestimated.
Interested in Integrating Direct Mail with PURLs? Take a look at a presentation we did at a recent development conference -