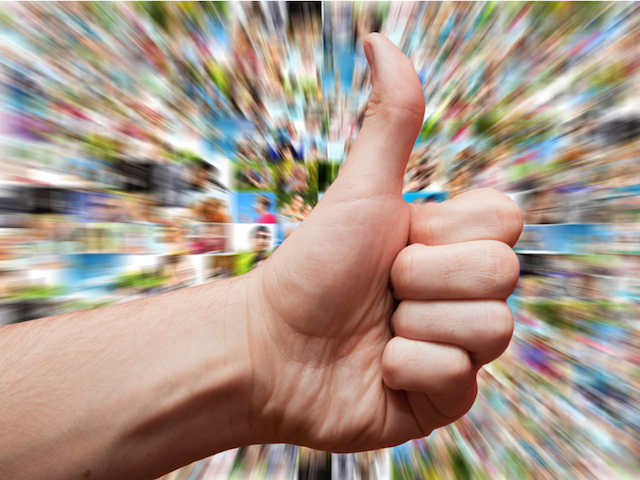 I know. Trust me, I know. You really WANT to get better at social media, but to be honest, you just don't have the time to do what it would take to develop a social media strategy that would actually work for your organization. You have cool ideas of what you "wish you could do", but at the end of the day, you need to remain focused on your core cause and social media will have to wait until tomorrow.
It turns out, though, that you've been pushing social media off for one too many tomorrows. So, today is your lucky day! Today is the day where you will learn 8 SIMPLE but EFFECTIVE ways in which you can become awesome - not at social media entirely (that may take awhile)- but at Facebook. Today is the tomorrow you have been waiting for!
Here are eight QUICK tips on how to become awesome and more "Like"able on Facebook:
1. Speak With One Clear Voice
When it comes to social media, especially when it comes to Facebook, it is important that your "voice" is consistent. Many of the largest social networking accounts – for celebrities or politicians – are run by multiple people. Try as these social network account managers might, it's impossible to mask the many voices that emerge. As long as you can cope on your own then adopt one voice and use it consistently in all your various Facebook page tasks. This will help reassure your followers that they're not talking to a faceless entity, but to an organization that is real and has a personality!
2. Use Images and Video
Your followers want to learn more about you, otherwise they wouldn't be following you! Images and videos are key for engaging your audience and providing them with windows of opportunity to connect with you on a more intimate level. Furthermore photos and videos generate 53% more "likes" than standard text status updates! Using images and video also increases the chance that your followers will actually "share" your content and not just "like"/comment on it.
3. Be Funny
Nothing gets engagement like a funny post, photo or video. Try to be funny (without trying too hard) and you'll find that your engagement will increase. Dedicate a day of the week to share something that will cause your followers to smile and laugh! This could be a funny photo, a vine, a cute comment from one of the children your organization may serve, etc. Give people the opportunity to see you in a new, not-so-serious, light!
4. Share Other's Content
Chances are you are not the only organization out there that serves your cause. If this is in fact the case, sharing the content that other organization's publish will show your audience that at the end of the day you are about helping your cause, not just about helping your organization. If you share other people's content, chances are they will return the favor and share yours. This in turn introduces an entirely new audience, one that is already passionate about the cause that you serve, to your organization!
5. Encourage Photo Tagging
Another easy way to gain exposure to the networks of your existing fans is to encourage your fans to tag themselves in photos that you upload (or go ahead and tag them yourself!). If you have a volunteer day or fundraiser for example, do more than just upload a couple of photos to Facebook. Take the time to figure out who it is that is in your picture and then "tag" them in it. This is probably the easiest and quickest way to grow your number of Facebook fans.
6. Optimize the About Section
Your Facebook Page includes a small About section where you can include a couple of sentences about your organization. Keep in mind that this about section should not be equivalent to the about section on your website! It should be a lot "shorter and sweeter", but should still include the most important information about your organization and your cause. When writing/editing your about section ask yourself if what you are saying will help a random visitor to your page instantly understand why your page is "like"-worthy.
7. Capture Attention with a Fantastic Cover Photo
Choose a cover photo that is visually dynamic, capture's people's attention, and lures them in to take a closer look at what you are all about. While it is typically best to leave your profile picture as your organization's logo, your cover photo can and should be changed often. Each time you are running a new fundraising campaign, donor appeal, or special event, use your cover photo to promote these campaigns. Using creative tools such as Canva, will allow you to add photos, text, and other images, which will result in a totally custom cover photo for your Timeline!
8. Make use of Social Media Trends
The great thing about social media trends is that, well, they're trends! Because they are popular, by joining in on these trends you expose yourself to a wider variety of people. Hashtags are becoming increasingly popular on Facebook and according to Facebook's latest update to their algorithm, the likelihood of your posts actually being seen by your followers increases when you use a hashtag. Throwback Thursdays (#tbt) is a popular social media trend that encourages people to post "throwback" pictures and status updates. Another social media trend is #MotivationMonday. On #MotivationMonday people post quotes, photos, and videos that motivate them to start off another week on the right foot. Jump on the social media trend bandwagon and start attracting new people to your Facebook page!
I hope that you will take these 8 tips to heart and implement them into your Facebook strategy. I am convinced that at the very least, these tips will get you and your organization on the right track for becoming more "Like"able on Facebook!
Now stop reading this post and get started ;).
Want more helpful tips on how to be awesome at social media? Download our Social Media Strategy eBook!