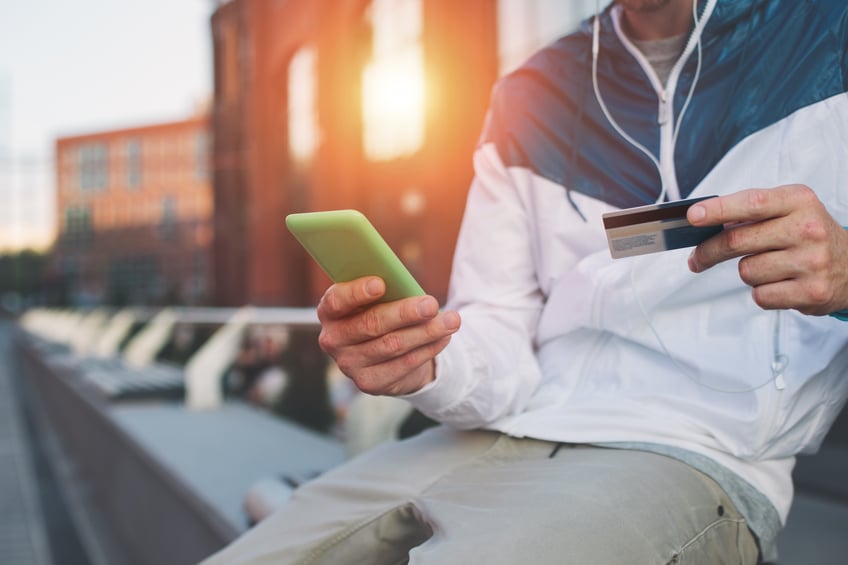 Millennials – also known as Gen Y – are quickly becoming the most influential generation in 2017. Born between 1980-1997, Millennials now make up an estimated 25.9% of the US population, surpassing Generation X and the Baby Boomers. Apart from the numbers, Millennials are also more diverse and more educated than generations before them. These characteristics give Millennials the ability to influence any and all industries and sectors, including the nonprofit sector. An overwhelming 84% give to charity, averaging $481 annually across 3.3 organizations. Needless to say, nonprofits are beginning to reevaluate the way they interact with Millennial donors. Here's what nonprofits should know about Millennial donors
1. Millennials want to be able to determine when and how they donate.
In the time of instant downloads, free two-day shipping and streaming, Millennials are used to having everything at the tips of their fingers and they like options. The inspiration to donate — like the need to purchase — can come as an impulse decision, and Millennials want to be able to donate like they purchase: quickly and conveniently. It's important donors, especially younger donors, have an option to donate online.
Equally as important, nonprofits should prioritize mobile optimization of their website. Millennials ages 18-24 hold the highest concentration of smartphone ownership at 98% with Millennials ages 25-34 right behind them at 97%. Millennials are always on the go, and are always looking for the most trouble-free way of doing things, therefore having a mobile responsive design is crucial to enticing Millennials to contribute.
Millennials want to donate although they sometimes lack the financial ability to make large one-time donations. In the age of monthly subscriptions, nonprofits also offer an opportunity for donors to contribute via small monthly recurring donations. In 2013, the Millennial Impact report found that 52% of Millennials are interested in participating in monthly giving. While monthly donors contribute less on a per-gift basis, over the course of 1 year, monthly donors contribute over twice as much as one-time donors. Nonprofits can maximize the giving potential of Millennials by promoting monthly giving programs. It is also important to keep in mind that Millennials not only want to donate, but they want to feel connected to nonprofits and know their impact.
2. Millennials want to feel connected to the causes they support
Millennials (and most other donors) want to stay engaged with their nonprofits. A quarterly e-newsletter is not sufficient for the Millennial generation. Millennials want to know answers to "What kind of impact did my donation make?", "Did my donation make a difference?" or "Where exactly did my donation go?". Feeding America uses a type of donation calculator to show the donors how many meals their donation will provide before they click "submit". With one simple click, a donor can know that they are providing 275 meals a month with their $25 monthly donation. Another notable example of making donors feel connected is modeled by the Rainforest Trust, who let donors see the progress of the project they choose to donate to. Upon choosing the donation amount, donors can see how many acres of land their contribution will save and they can watch the interactive progress bar get closer to 100% with each donation.
Social media presence is also a key component when trying to stay in touch with donors, especially Millennial donors, whom 88% of report getting news from Facebook and other social channels. Social media is a sure-fire way of keeping relevant content and news in front of donors daily, thus making them feel core connected. Through sharing news, awards, progress and future plans via social media, nonprofits are more transparent than ever before.
3. Millennials value transparency and results.
Millennials are not driven to donate by only a compelling piece of content and a personal connection to the cause; they value transparency and tangible results. There are hundreds of nonprofit organizations Millennials can donate to that are fighting hunger, however the nonprofit that yields the highest results and backs up statistics with evidence will win over Millennials more often than the organization with only compelling content. When Millennials visit a nonprofit organization's website or social media account, they look for evidence that funds are used in the most productive manner. Millennials want to know that the precious dollars they are gifting to a nonprofit are making the maximum impact possible.
Millennials have an enormous amount of influence in society that nonprofits have only begun to tap into. The Millennial generation is forcing nonprofits to look at donor acquisition and relations from an entirely new perspective. Convenience, flexibility, connectedness and transparency are on a laundry list of items Millennials are beginning to demand from nonprofits. Inbound Marketing, an approach to marketing that focuses on providing content to donors and followers through their vantage point, has begun helping nonprofits build relationships with Millennials in many ways.
To learn more about Inbound Marketing for nonprofit organizations, check out 6 Reasons Why Nonprofits Need Inbound Marketing.
Novus delivers new ideas and fresh marketing trends to the inboxes of nonprofit professionals every Wednesday morning.