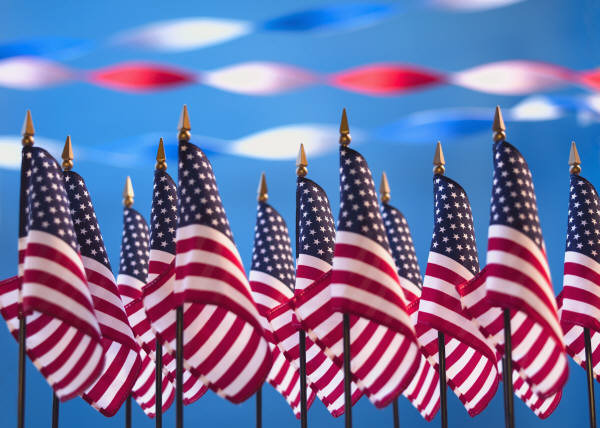 Happy birthday to us, happy birthday to us, happy birthday, dear America… (drum roll, please)... Happy birthday to us!
At Direct Development, we believe in being truthful and following through with our promises. We promised you a weekly blog post, and even though it is a holiday, we wanted to stay true to our word.
We hope you are away from the office and enjoying this special time with your dear family and friends, but in case you're checking your email while you digest hamburger #3, we thought we'd provide you with four fun facts about this day of freedom:
1. We actually became a nation on July 2nd, not July 4th!
The Fourth of July commemorates the adoption of the Declaration of Independence. It was initially adopted by Congress on July 2, 1776, but then it was revised and the final version was adopted two days later.
2. Three of our nation's presidents died on the Fourth
Crazy, huh?! Two of them (John Adams and Thomas Jefferson) passed away within hours of each other on July 4, 1826. The two had been political rivals and then friends later in life. The other to share this distinction was James Monroe, who died on July 4, 1831.
3. Our Independence Day is also "Hot Dog Holiday"
July Fourth is the "biggest hot dog holiday of the year," according to TIME magazine, with Americans reportedly consuming about 155 million of them on Independence Day alone. But despite a nationwide love for the salty snack, no one really knows where the hot dog came from.
4. It's The Fourth! Time to sit back, relax and enjoy some… turtle soup?
Though hot dogs, french fries, and barbecued treats are typical Fourth of July fare nowadays, our Founding Fathers feasted on some pretty different foods to celebrate the country's independence back in the day. According to legend, on July 4, 1776, John Adams and his wife, Abigail, sat down for a celebratory meal of turtle soup, New England poached salmon with egg sauce, green peas, and boiled new potatoes in jackets.
We hope you enjoyed these silly fun facts. Now get off your laptops, tablets, and smartphones and go enjoy this three-day weekend with your loved ones.
Happy Fourth,
~The Direct Development Team