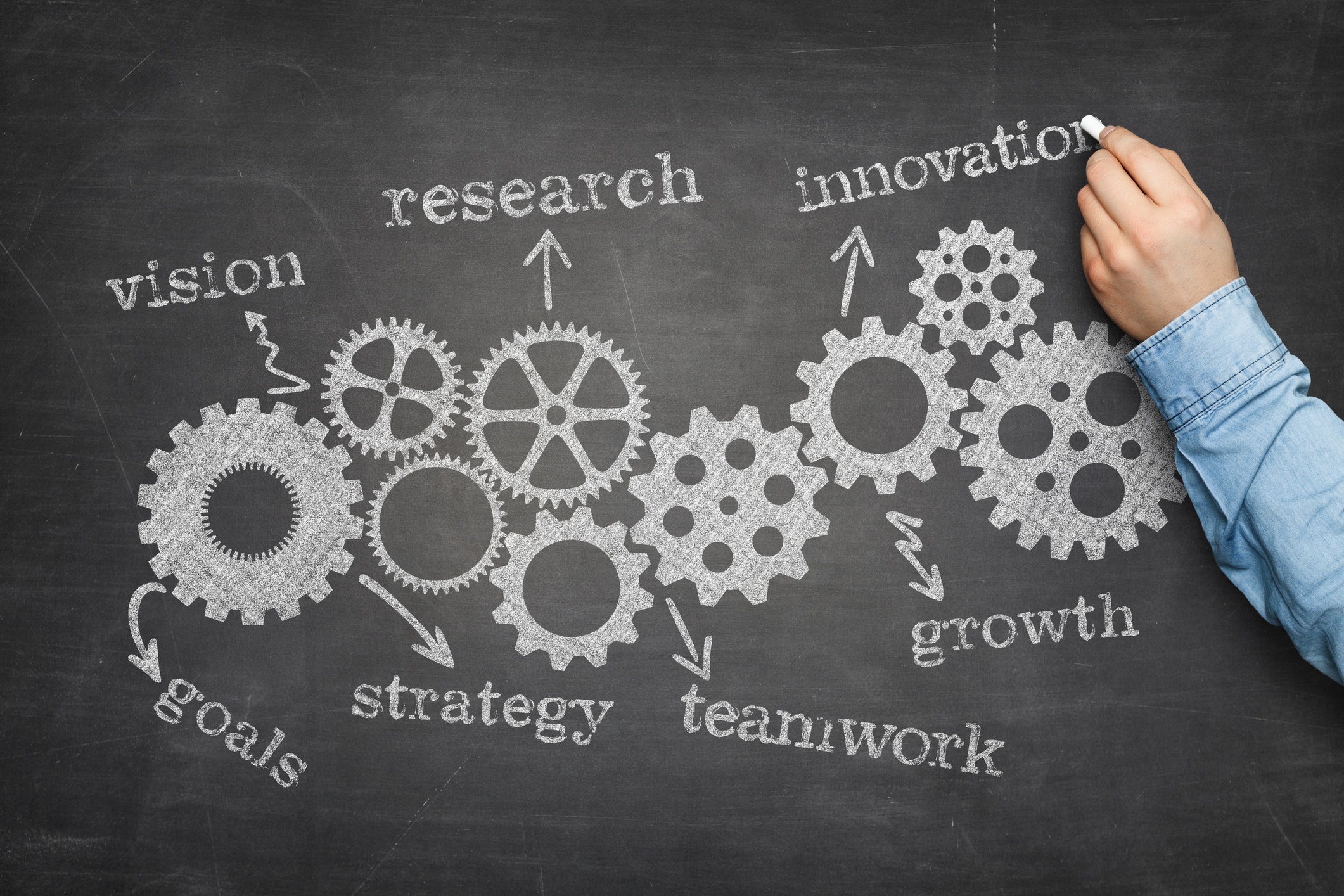 Here at DD, we emphasize that "We Help Davids Beat Goliaths," which applies to so many levels of our work. It doesn't just refer to our beloved clients overcoming the challenges of being smaller than their competitors — it's a mindset that embraces the reality that everything we do is associated with challenges and obstacles, but ultimately, those challenges are all able to be overcome.
An obstacle we are constantly faced with is trying to improve the clicks and conversions from social media, especially Facebook. Facebook is becoming a pay-to-play platform, and as a nonprofit organization with limited ad budget, it can be daunting thinking you're going up against global brands.
While you're always going to be outspent by a brand like Nike, there are ways to use your ad dollars efficiently and still get a considerable number of clicks.
Of course, we wouldn't just tell you this and not tell you how you can replicate it – so here is a true success story from a recent client project:
Initial Launch and Success
As we were preparing to go live with an awareness stage devotional guide, we knew we had a good piece of content, but we had no idea how successful it would be in the end. On the first day, 17% of people who opened the notification email converted, which was substantially higher than any other piece of content we had released before.
After seeing this almost instant success, we knew there was potential to grow our contact base using social media. We immediately began brainstorming ways to reach the most relevant Facebook users and create copy that would entice them to click while also reflecting the value the guide provided.
Using Facebook to Generate New Contacts
We created a list of targeting criteria — with a heavy focus on Catholic-based interests — that we thought would give us the best chance at reaching people who would not only click our ad but convert on the landing page as well.
Our first Facebook ad resulted in a view-to-submission rate of 22% with 95% of them being new contacts.
Simultaneously, we were promoting this guide on their Facebook page organically (unpaid). With a view-to-submission rate of 55% and 62% of them being new contacts, we knew this piece could keep producing results.
After the first Facebook ad ended, we knew we had to create another but couldn't use the exact same audience, so we kept about 60% and then added more specific targeting criteria along with a lookalike audience of people who have already downloaded the piece. The next Facebook ad had a view-to-submission rate of 25% again with 95% of them being new contacts.
Our next unpaid Facebook post was once again generating excellent results — with a view-to-submission rate of 31% and 75% of them being new contacts.
Overall Metrics to Date
This guide performed incredibly well via email marketing and the use of Facebook, both unpaid and paid. Here is the breakdown of each from the initial launch date to present day:
Email Marketing

View-to-submission rate: 66%

Percent new contacts: 2%

Paid Facebook

View-to-submission rate: 25%

Percent new contacts: 95%

Unpaid Facebook

View-to-submission rate: 46%

Percent new contacts: 66%
Putting This Into Perspective
Looking at our best performing piece, prior to this new guide, makes these numbers seem even more unbelievable than before.
Total views were 12% higher, conversions were up 45%, new contacts were 82% higher, and our total social media spend was only 13% more than for the previous piece.
This by no means discredits the success of other pieces of content, this guide just performed on a level we had yet to see on this particular account. It also taught us more about the kind of content that we need to push out on Facebook in order to generate new contacts. While someone might not be ready to donate directly from a Facebook post, they will download a resourceful piece of content that will strengthen their religious worship or advance their understanding on a subject matter of interest. From there, they can be nurtured with a series of personalized emails until they convert at the bottom of the funnel (by becoming a donor, a retreat attendant, etc.).
How Can Your Organization Replicate This Success?
Create, test, and track.
Create: The success of this guide cannot be attributed to one factor but rather a commitment to maximizing its potential. We knew this piece was something special before we launched it – it was a valuable piece that was beautifully written and had an excellent design. If your content doesn't bring value or appears rushed then it's not going to perform well.
Test: You aren't going to create the perfect Facebook audience on your first try. Experiment with different ad types, targeting criteria, images, copy, etc. It's not something you will perfect over night, but after a few months of testing, you will have found a "sweet spot" that will just need occasional tweaks and updates. Don't settle for your current metrics; you can always do better!
Track: If you create killer content and test out new criteria or visuals but aren't tracking the results, then you'll never know what is successful. Record important metrics like reach, clicks, engagement, conversions, and their respective rates. Compare these metrics for each campaign and do a crossover of a few of the top performing to see if those perform better.
3 Major Takeaways
Compelling content and a social strategy is vital to reach new heights.

You don't need to spend an arm and a leg to be successful on Facebook.

Don't be content with your current level of success. #SlayYourGiants!
We hope this success story was beneficial and provided you with ideas to take back to your organization and help them beat their own Goliaths. If you want to stay up to date on marketing trends feel free to subscribe to Novus, bringing nonprofits new ideas every Wednesday morning.