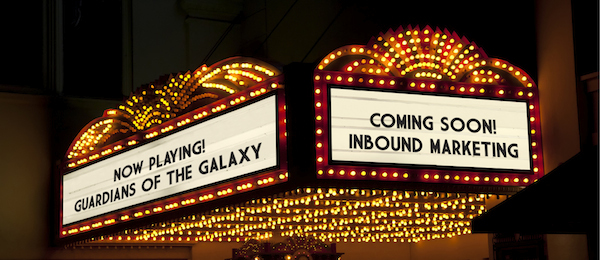 Everywhere I turn, non-profits are asking the same question: "How do we maintain our current donor base while at the same time attract new donors?" The donor base of many non-profits is aging, and the methods they use to reach them are not working as well for the next generations of potential donors.
Both Generation-X and Millennials have proven that today's non-profit organizations need to utilize social media, online tactics, and content marketing to engage with them. The challenge is how to approach these 21st century communication strategies in a systematic and economical way.
That's where Inbound Marketing comes into play!
What is Inbound Marketing?
I want to make sure we are all on the same page about exactly what inbound marketing is and why it is critical for your long-term approach to donor development. In essence, Inbound Marketing uses content on the internet to attract people (and their friends and connections) who are interested in your mission so that you can cultivate them as your future donors and advocates.
It capitalizes on two important facts:
People love content
Content shared from friends and acquaintances is highly valued
In our information age there are millions of pages of content being passed around the internet. Just think of all the web pages, social media messages, and videos that you consume on a regular basis. The Inbound Marketing Methodology adds context to your content. You start by creating share-worthy material in the form of blog posts, social messages, downloadable guides, reports, videos, etc. Then, you use inbound tactics to track which people are consuming that content.
As you track more information, you can then develop specific types of content your prospective donors want to consume. This is the basic exercise of identifying who they are and what kind of content they prefer then delivering that content using the media channels they monitor.
Developing Future Donors
Here's an example – Did you know that 65% of Millennials prefer to learn about your organization from your website? So if you were targeting millennials you would make sure your content was geared toward them and use your website as the channel to reach them.
Here's another one – 87% of Millennials follow a nonprofit on Twitter. Again, if you were targeting millenials you would use Twitter to get your message out.
The bottom line is that people research and give differently than they did even 10 years ago. This goes for every generation but especially Generation X and Millennials. (By the way you should begin to pursue Generation X and Millenials because according to most studies these groups are substantially increasing their volunteerism and philanthropy.)
Interruption vs. Permission-Based Marketing
The old way of prospect marketing was considered interruption marketing because you were interrupting the lives of prospective donors with your message (think direct mail, telemarketing, etc). While this has traditionally worked for older constituents, younger constituents are adept at ignoring traditional messages.
Inbound Marketing on the other hand is permission-based marketing. It is aligning content with a prospect's interests, and thereby earning permission to keep connecting with them. You earn their trust by developing content that educates them about your mission, and helping to fulfill their desire to make a difference in the world - NOT by repeatedly asking them for money (read our previous blog post about non-profit communications).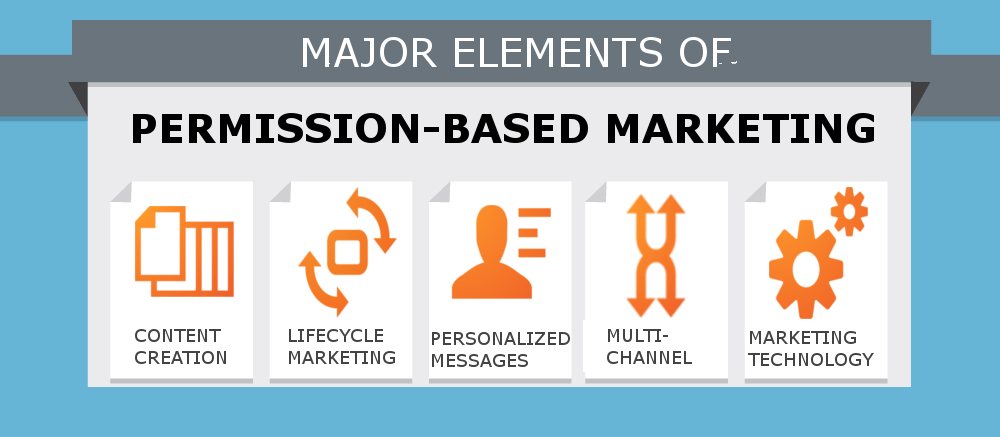 Permission-Based Marketing has 5 Major Elements:
You create share-worthy content that builds trust and educates people about your mission, and you share that content far and wide.


2. Lifecycle Marketing

You recognize that people go through lifecycle stages as they interact with your organization, and that each stage requires different marketing actions.


3. Personalized Messages

As you learn more about your constituents over time, you can better personalize your messages to their specific needs.


With Inbound marketing, multi-channel is inherent, your constituents choose the channel they want to interact in.


5. Marketing Technology

With content publishing and analytics tools all working together like a well-oiled machine, you can put your energy into publishing the right content in the right place at the right time.
Every organization has constituents, but how each organization develops its constituents into donors varies tremendously. Nevertheless, the ultimate goal for any given organization should be to have its donors become life-long advocates for its cause and promoters of its organization. The same is true for your cause and your organization. The key is to have a plan!
The methodology behind Inbound Marketing for Non-profits offers just such a built-in plan. In the coming weeks we will begin to discover how to apply Inbound Marketing to your non-profit and how you can use the Inbound Marketing methodology as a plan to reach younger donors.
Interested in learning more about Inbound Marketing for Non-Profits? Subscribe to our blog and get all the details delivered weekly to your inbox!