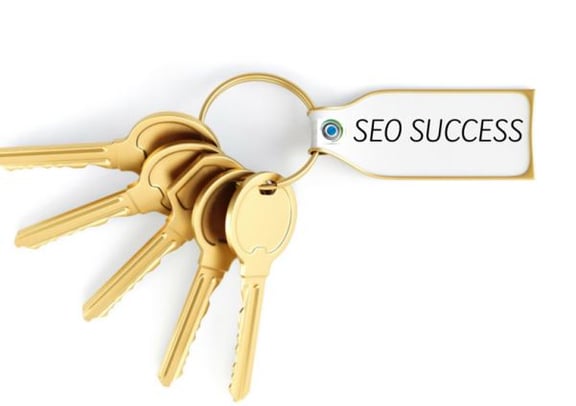 When I first started in digital marketing, there was a lot of buzz around SEO — and in particular, the importance of keywords. Google was just beginning to reign supreme among search engines, and everyone was scrambling to better understand how their algorithms rank sites in search results.
I would help clients come up with the most popular and searched for keywords and use them in marketing copy, meta tags, and image tags. The idea was simple — the more popular keywords you had in your copy, the more likely you would show up in people's search results.
These keywords were pretty general in nature: nonprofit, fundraising, missionary, cause-marketing, poverty, etc.
Thankfully, Google's algorithms have evolved in response to the ever-expanding universe of the worldwide web. Google now needs to sort through the millions of public facing websites and present the most relevant information to the searcher based on their search criteria.
Now, instead of just looking for general keywords, Google's bots look for more specific, longer keywords in hopes to bring a websurfer the content that will be most helpful and most efficient in answering their questions.
These long-tail keywords (more like keyphrases) are the exact phrases a user inputs in the Google's search bar. Instead of using generic terms such as "Catholic missionary nonprofit," a long-tail keyword search would look more like "Catholic missionary organizations alleviating poverty in Uganda."
Not only does Google now look for these longer keywords, but they also make the bulk of searches. In fact, 70% of searches entered into search engines are long-tail keyword searches.

While fewer people will search using the exact long-tail keywords that your institution ranks highly for, the people who do perform those searches are more qualified leads — and more likely to become donors. Plus, there is a lot less competition with those exact words, so your organization is much more likely to be on the first page of search results! (Some surveys suggest that second and third page search results get as low as a 6% click-through rate, so getting that first page real estate is important.)

So how do we go about finding and utilizing long-tail keywords?
1. Identify keywords based on what is unique about your organization
What is the specific thing that your organization does, and what would make that thing attractive (or Google-search-worthy) to possible constituents? If your organization works to empower widows in Haiti to become self-sufficient leaders of their households, then a long-tail keyword could look something like "Organizations that empower widows in Haiti."
I know this might seem simple, but it is highly effective. If that phrase is in your blog post copy and on your website, you will be more likely to show up and get in front of the specific audiences of prospective donors who care most about windows in Haiti.
Side bonus: This also helps your organization rally around your central mission!
2. Use them regularly
Long-tail keywords play nicely with an overall inbound marketing strategy for donor development. Remember that inbound marketing is the use of content to attract new constituents to your organization by giving them the information that they care most about.
Once you've identified the key phrases that uniquely identify your organization use them in your site pages, on your blogs, your downloadable eBooks, checklists, worksheets, image tags, and guides. This will give Google's web crawlers more material to read on your site, and thus rank you higher in their algorithms.
3. Analyze and adjust
This is where a good inbound marketing system comes into play. The key is to see which phrases are performing well for you and which ones need to be adjusted. If you have a system that can monitor the source of your traffic (like our partner HubSpot) you can make adjustments to the keywords that need clarification. Plus, just as appetites and interests change over time, you will have the advantage to change with the times by making adjustments easily and quickly.
Go ahead and find those keywords by figuring out what makes your organization special.
Let's go change the world… one keyword at a time.
Want help thinking of the best long tail keywords for your organization? Let us help you!