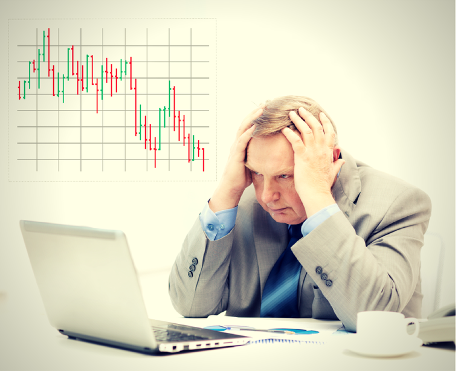 I know I am preaching to the choir when I point out that we live in a fast-paced, ever-changing world of technological advances that often seem hard to keep up with! One way I keep up with the "winds of change" (the well-chosen theme for the upcoming NCDC conference in Chicago in early October….will YOU be there? My team and I will!) is to make it a point to hire bright, young, internet-DNA-laden employees when we have openings in our company for creative talent. All other things being equal, I hire them, earbuds and all! They eat, live, and breathe these changes with ease!
But, even in this change-laden 21st-century environment, with all of the internet-based marketing tools that are becoming more and more essential for non-profit constituent development success (and we will be talking a LOT about these new tools in the coming months), the cost-effective use of traditional direct mail remains a necessity. Yes, direct mail continues to take its rightful place in the array of developing and ever-changing multi-channel communications and nonprofit fundraising strategies.
That having been said, it is also true that direct mail can be a potentially costly donor-engagement strategy, even if it is not the only method used. In order to be good stewards of the generous gifts of your existing and potential donors, it is always a good idea to make use of as many cost-saving tools as possible, to maximize potential revenues and minimize operational costs. One such method that is readily available to fundraisers is the incorporation of a pledge-gift strategy in the overall gift-solicitation process.
Unfortunately, many non-profits do not take advantage of this strategy and the tools associated with it as much as they could. Methods involving "technology" are often underused or avoided due to lack of in-house expertise, fear of complexity, or simply a default preference for soliciting the "one-time gift." In my experience in working with non-profits over 30 years, however, I have seen time and time again how this "fear of technology," as well as a preference for the presumed simplicity of single gifts, can actually result in costly lost opportunities!
Think: Pledges!
Fear or not, one of the main methods for cost-effective direct-mail fundraising involves developing a pledge program that uses technology to perform like a well-running machine. Fear can be overcome!
I have never met a fundraiser who does not think "gifts." However, most often the notion of "gifts" gets translated into separate and repeated solicitations of multiple one-time gifts (single gifts, one at a time, one per "ask"). While this traditional approach can have a respectable level of success, it is by definition costly (due to repeated solicitations to the same donor) and limited in its ability to enable a donor to consider increasingly higher gifts that could be made over time via installments.
In my experience, it is always more desirable, when soliciting gifts for any occasion or "campaign," to think "pledges" instead of thinking "just gifts." That is, all gifts could also be pledges in theory. But you have to begin to think that way!
Whenever gifts are solicited, fundraisers can (and should, in my opinion) solicit "gifts or pledges." For example, instead of "Please accept my gift of $_________ in support of your good work," why not default to "Please accept my gift or pledge of $________ in support of your good work" and then always include installment options as methods of payment for the donor's (presumably higher overall level) gift?
Additionally, the use of personalized suggested giving amounts (based on a donor's giving history) that include upgrade scenarios to encourage higher-than-before giving can easily be combined with this pledge-solicitation strategy. A variety of installment-payment intervals (monthly, quarterly, semi-annually, etc.) can always be offered to each donor as they select from this customized and "full of options" approach. Some of the advantages of this strategy are:
Installment-payment options give the donor a means of giving a larger overall gift.
One ask is better than two or more in too short a period of time, and thus potential donor annoyance can be minimized. It is much easier and less costly to fulfill payments on a pledge than to solicit multiple gifts.
The notion of pledges automatically includes an ongoing relationship with a donor, resulting in higher degrees of "donor loyalty."
3 reasons to tackle the technology learning curve head on:
Learning and using tech tools is easier than you think! And, even if you and your staff are not up for the learning process, technological expertise is widely available and economical.
Significantly lower cost-per-dollar-raised metrics can be achieved by the use of both technology and pledge-program methodologies.
The payoff is well worth the planning and effort.
In subsequent blogs I will develop this theme in even more detail, but for now I wanted to plant the seed for at least THINKING PLEDGES! Single gifts are great, and should always be an option for choice in most appeal campaigns. But the solicitation of pledges as a clear and featured option in an overall strategy can be the key to better long-term success.
Stay tuned for more ideas about using technology to manage pledges to your advantage, as well as advice about controlling the cost of pledge management so that the cost does not outweigh the benefits!
Curious To See How Adding A Pledge Strategy Can Change Your Donor Development Efforts? Click Below To Schedule A Free Consultation With One Of Our Fundraising Experts!