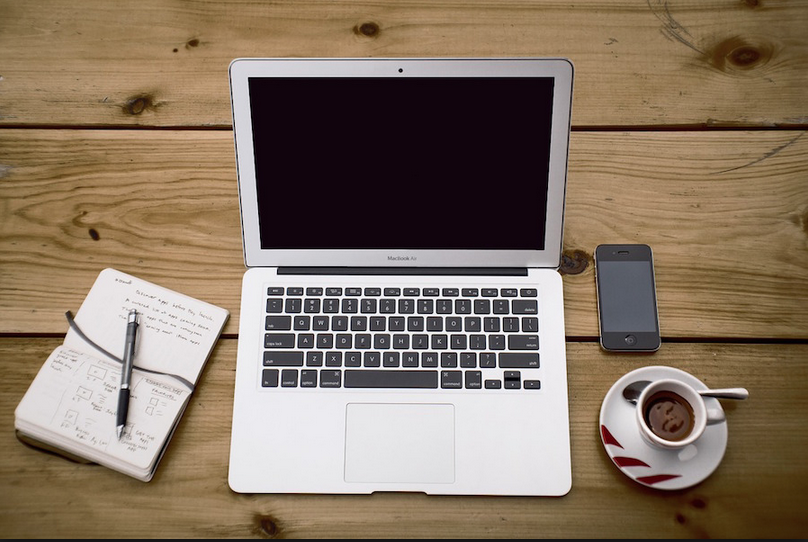 It's getting to be that time in January where New Year's resolutions start falling apart. (Don't worry: I'm not about to ask how many times you exercised last week.)
The reality is that goal-setting is easy, but following through is hard. We get excited thinking about the results, but the actual steps we need to take to get there turn out to be pretty anticlimactic.
Sitting down to implement that inbound content strategy you're so excited about can feel a little like bundling up for a 6am run: uninspiring at best, intimidating at worst. And if you're like most nonprofit managers, you likely have 27 other projects all screaming for your attention, so finding the inspiration to write a blog post may be more than you bargained for.
But if we want those new prospects to hear about our mission, we have to get over that initial writer's block. Here are a few tips to help you get started.
1. Don't be overwhelmed
One reason New Year's resolutions rarely work is because we get overwhelmed by the totality of the task. (In fact, some experts argue that 90-day goals are more effective.)
Maybe you're on a two-year contract with your nonprofit marketing agency, or maybe you have a six-month plan to get you started, but either way, it doesn't matter: approach your content creation goals in small, achievable steps. Break it down by month, and then break it down by week. Thinking, "I need to write one blog post by Thursday" is much more doable than "I need to write 52 blog posts by this time next year" or even "I need to write four blog posts this month."
On a micro level, it can be intimidating to sit in front of a blank page, especially if you haven't written something like a blog post recently. Start by outlining! If you have some words on the page already it'll be easier to start writing.
Finally, don't let the fear of creating something imperfect hold you back from creating anything at all. That's what revisions are for. Get the words out, and then you (or, even better, a colleague) can edit and proofread it.
2. Use tools at your disposal
When we internalize our to-do lists, we stress ourselves out with the effort of trying to remember everything we have on our plate. Make an editorial calendar, get a whiteboard, or even just use a spreadsheet — whatever suits your style — so you can dump all of your content ideas and deadlines in one place.
Not only will this lessen your mental load, it'll be easier to collaborate with your teammates on ideas — and make it clear who's writing what.
3. Read, read, read
Writing itself is one thing, but brainstorming what to write about is another. One way to jumpstart your content ideas is to read other people's online content for ten or fifteen minutes a day. Not only will reading their writing styles improve your own, you can get a sense of what types of articles you find most helpful.
Are you partial to how-to blog posts? Find a way to work more into your editorial calendar. Did you read a particularly excellent testimonial? Maybe you should interview someone your organization has helped or a person you work with.
What you read doesn't even have to be related to your mission field (though that's not a bad idea, either). Find a couple blogs or publications that interest you and borrow from their success.
4. Write about what's happening
And while you're brainstorming ideas, take a look around. Do you have an event coming up that could use some extra promotion? Are there any donors or volunteers who have received awards for their service to your organization?
These are all great jumping-off points for blog post ideas. In fact, these are posts that you should work into your editorial calendar regardless of whether you're hurting for ideas.
5. Focus on what people care about
Your organization has a mission. What makes you excited about working toward that mission? What attracted you to it in the first place?
This is the type of content that makes a real connection between you and your followers: when you care about something and express that genuinely, your readers will care, too.
And don't just talk about how great your nonprofit is; talk about the actual people whose lives are positively affected by the work you do. People like to hear about real people, not just about your organization as a whole. Telling real-life stories of how you've changed lives is both inspiring and fascinating. These posts will write themselves!
Above all, know that you do have skills, knowledge, and resources to create a fantastic blog for your inbound strategy. So don't be afraid to take that first step toward success!
Looking for some special attention? How does a FREE content creation brainstorm session with one of our inbound marketing consultants sound?