For sure, you've heard it before. The term "integrated marketing" isn't new anymore. But what does it really mean for those of us in the non-profit fundraising world? And why is it so important anyway? Isn't it enough that we're already communicating with our constituents via direct mail, email, websites, and other channels?

Although many nonprofit organizations are engaging donors and prospects across multiple media channels, many of those efforts are not very well integrated. The result is that constituents are bombarded with multiple messages, asks, requests, thank you's, solicitations, and appeals, but without having a sense that these multiple communications are part of a cohesive theme or movement.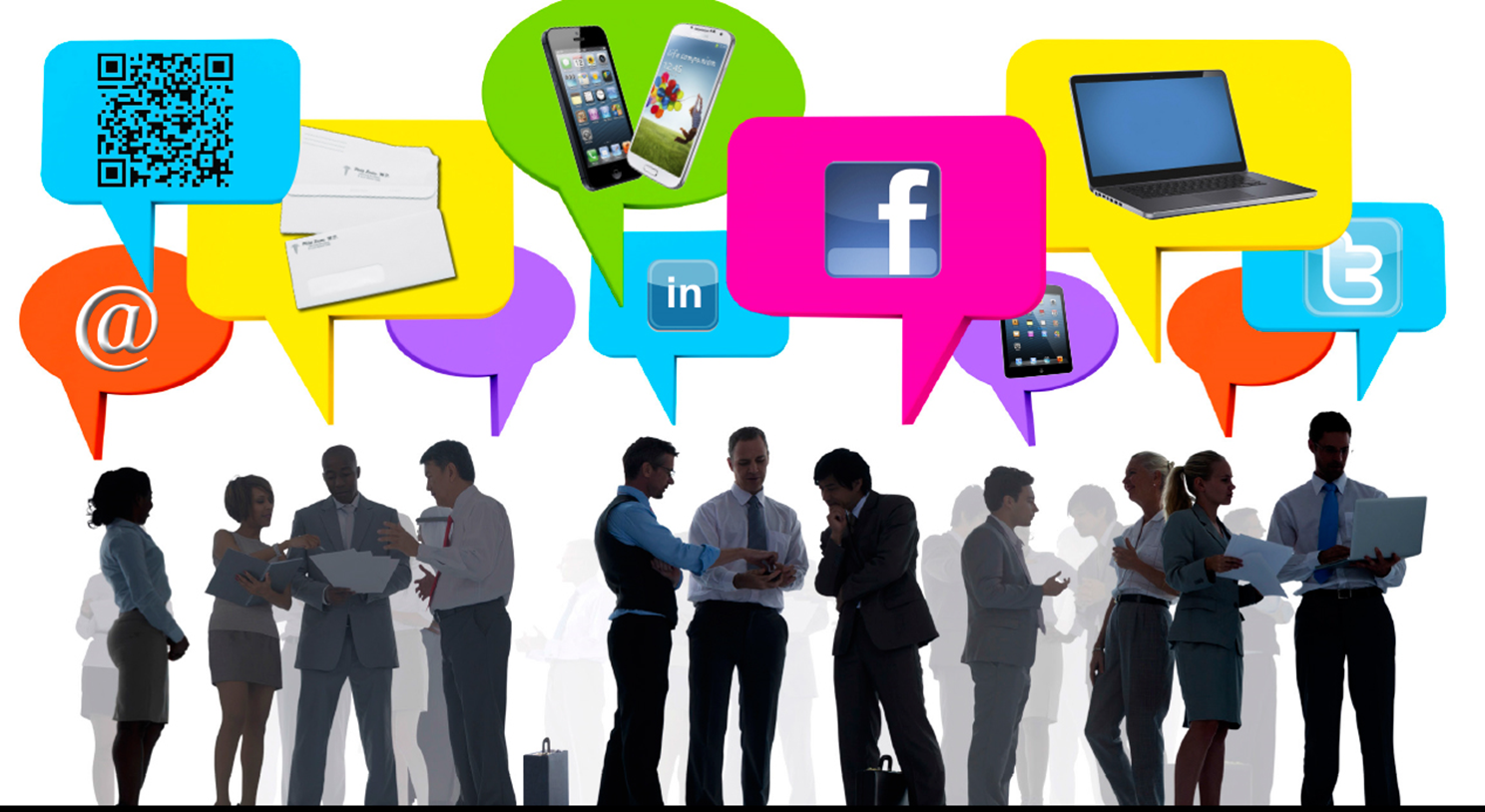 However, the problem is NOT that there are too many messages. It is not a problem of being overwhelmed that results in the lack of direct response. It is a problem of being "under-whelmed." Today's donors live in world with an immense amount of media messages thrown at them across dozens of marketing channels. Additionally, there are now more devices through which people can access your message. And it's not just the number of multi-media devices, but the fact that technology is so rapidly improving, that makes it imperative that your messages stand out together. It is no longer important just to use these new marketing channels, such as Facebook, QR Codes, personalized landing sites, variable-data printing, SMS text (just to name a few). Rather, it is how you use them together in a coordinated campaign. The constituent must be able to notice that each message is related to another message that he/she has seen elsewhere. All messages need to integrate with the other channels you're using that contain a similar call-to-action.

But there is another – even more important – reason why you should evaluate how well integrated your organization's fundraising campaigns are. This reason surpasses anything that smacks of "just for the sake of it" or "just because this is what other organizations are doing". Here is the REAL reason you want to make sure you are engaging donors and prospects across multiple channels AND in an integrated way: Your next generation of donors expects you to! Your future donors – both active donors who will give again to you tomorrow, as well as new donors who don't know you today – are already experiencing integrated, cross-media, direct-response marketing campaigns. If your organization is serious about engaging donors in the next 5-10 years, then it is critical for you to understand how to communicate with them in the digital age.

Here are some powerful facts from some recent reports from Nielson, the Direct Marketing Association, and the USPS about current trends among American consumers:


• DIRECT MAIL: 78% of Americans read their mail over a trash can.


• SMARTPHONE PENTRATION: In 2006, just 6 years ago, only 3.2% of mobile subscribers owned a smartphone. Today, nearly 50% of mobile phones are now smartphones.

• SMARTPHONES BY AGE: 25-34 year olds represent the highest usage of smartphones (64%), followed by 18-24 year olds (53%), and then 35-54 year olds (47%).

• TEXT MESSAGES: Although younger groups send the most SMS text messages, older groups show the greatest growth in the past two years. The number of messages sent and received per month for those aged 55+ has more than doubled in the past 2 years.

• QR CODES: QR Code scans increased 700% by the end of 2010, and then another 800% by the end 2011.

• SOCIAL NETWORKS: In 2009, Social Networks became the top online destination (accounting for 21.3% of internet time today), passing the former category, which was Email.

• VIDEO VIEWING: 165.9 Million people watched video content on a computer by the 3rd quarter of 2011, with an average of 4.5 hours per month.

• ONLINE VIDEO: YouTube is the most popular brand by which people view online videos, accounting for 44.7% of all online video time.


There are many more interesting facts and figures that could be reported, and I understand that some of this information may not directly impact what your organization is doing right now. But the interesting thing – and arguably the most important point regarding technology today – is that the RATE of growth with these technologies is incredibly high. And since technology is advancing so rapidly, it is no longer valid for any non-profit organization (that wants to grow) to take comfort in relying on "older donors" who apparently aren't affected by these trends.

Now is the time to start thinking about engaging your next generation of donors, and the next generation is already familiar with the following types of communications: scanning a personalized QR code on a direct mail piece to RSVP to an event; seeing a friend promote a specific campaign from a charitable organization and asking them to join the cause; clicking the link in that viral promotion and viewing a campaign-specific promotional video (probably on their smartphone!); receiving a direct mail package that has highly personalized copy and images related to a cause that is most important to that person; receiving a follow-up email to a direct mail package with the same PURL link that was in the letter they received the day before…etc.

At the same time, it is important to keep all of these statistics in perspective and not get overwhelmed. These trends do not mean your organization needs to be communicating across every available media channel. Instead, take a look at what formats you are already using and consider the current trends – do you think an average prospective donor would notice your campaign in today's multi-media world? Whether your organization is small, medium, or large, there are probably one or two additional direct marketing tools you can take advantage of that would augment your existing campaign (and without breaking your budget).
Once your organization has determined the proper mix of traditional and digital marketing channels, the next step is to integrate those efforts so that you are truly engaging in "cross-media marketing." Here's a simple definition of cross-media marketing from Ed Glaser (CMO with Acculink) that highlights the goal of integration: the ability to communicate with our audience across print and digital media channels with consistent messages that are relevant to the individual recipient – in content, presentation, timeliness and channel.

Even if you only plan to use 2 or 3 different media channels to communicate with constituents, if you incorporate an integrated cross-media strategy that is consistent and relevant to your unique audiences, you will maximize the effectiveness of your campaign.

Here are some tips to consider in 2012 and beyond as you integrate your fundraising and donor development communications across multiple channels:

1. CALL-TO-ACTION: Use the same call-to-action across all channels that are promoting your campaign, and don't distract from that CTA by providing other "distracting" CTA's (e.g., "support us by clicking this link…but you can also learn more about this campaign at that link…and here's our website to distract you even more!").

2. QR CODES & MOBILE OPTIMIZATION: If you are planning on using either generic or personalized QR codes, be sure the landing site they direct constituents to is optimized for mobile devices. Mobile optimization requires a landing site that uses less text, has big buttons, is vertically oriented, and doesn't require a lot of "work" to move through. If you aren't prepared to have a mobile-optimized landing site (and this does NOT need to be your website), you're better off not using QR codes at all.

3. PERSONALIZED CONTENT: Use the information you already know about your donors/prospects to communicate with them in a highly personalized manner. Yes, this means more segmenting of your data, creating more messages and content, and ultimately more work on the front end of your campaign…BUT the payoff is worth it, and commonly results in significant increases in response. (TIP: have your graphic designer setup the variable content in separate layers in InDesign, then use Variable-Data Printing to make this easier!)

4. LIST ACQUISITION: Look for lists that rent matching postal and email records. They can be hard to find, but it is well worth it. Multi-channel records are typically 2-5x more responsive when compared to single-channel records in the same segment. (Note: go back and read point #1 again)

5. TRIGGER-BASED RESPONSES: Consider using SMS Text and/or Emails that can be setup to automatically respond/remind your donors based on how that person responds to your campaign. This can used for thank you messages, event reminders, confirmations, etc., and can be helpful in converting interested supporters into active donors.


In the end, although technology keeps advancing and trends keep changing, recognize that the principles of direct response marketing remain true. For example, much of what works today is simply a digital version of the old salesman's motto: "The sale is usually made on the 5th try…" (or some variation of that). We used to do this with just direct mail, and today we use multiple "touches" in a cross-media campaign to make the same point so that the donors recognize our campaign above the multi-media noise that has become the new normal.

Interested in Learning More About Multi-Chanel Marketing?
Take a look at our presentation on cross-media trends. In this presetation you will:
Learn the defenition of Multi-Channel Marketing
The latest trends and how you can get in on the action!
Easy to implement changes to your organization to get started using multiple marketing channels