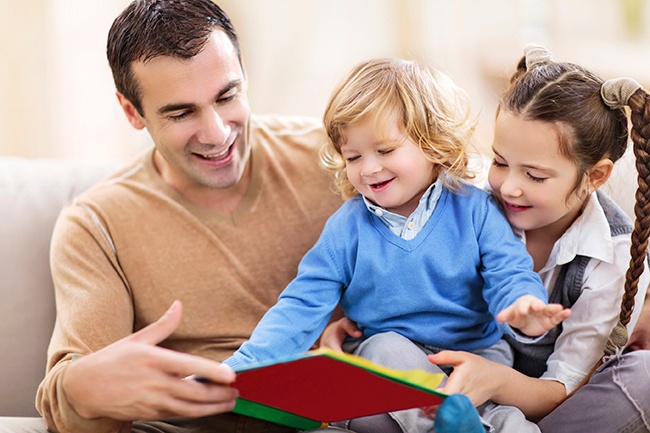 The arena of Catholic marketing is not immune from one of the major challenges faced by marketers in general–as Catholic marketers create ever more content to inform their readers and potential constituents about their organization, it is easy for this content to get lost in the weeds.

We all know that while the information age has made it easier to distribute content, it has also made it difficult to capture–and keep–readers' attention. It used to be the case that name recognition alone was sufficient to identify those organizations that were good stewards of their constituents' donations. Not so these days...

Instead of just informing your readers, take the opportunity to inspire them by using the ancient art of storytelling. Long before the advent of the internet, humans were sharing stories that not only inspired but also motivated others for a cause. Be it for war or peace, stories have always motivated people.

A few months ago we published an article about focusing on mission rather than organizational need. Storytelling is a great way to do just that!

People aren't motivated by learning about your budget shortfalls or even just hearing about the work you are doing. They want to see the faces and hear the names of the people they will be helping by donating to your cause.

According to one study, 56% of donors who are engaged in social media gave after reading a compelling story.

An organization's storytelling is its mission in action. Here are some suggestions on how to use storytelling effectively within your organization:
Images Cut to the Heart
Readers want to see the reach that their money will have. Find that photo that shows the faces of people and places you impact. (Tip: be sure to get approval for any images you use.)
Compelling Content Narrates
It might take a little digging, but any good copywriter can find the story that reveals the truth of your work. Find the people who are affected by your organization and tell how their lives have been made better. Better yet, have these people write their testimony of how they've been changed! It doesn't have to be professional, it just has to be compelling.
I recently read a story from Catholic Charities of the Archdiocese of New York about a single mother working to escape the cycle of poverty and drug addiction. Through the help of this organization she was able to get housing, daycare, and other services. The piece focused on her story and not the needs of the organization. The woman's story–her name was Masicqua–was incredibly compelling.
Videos Give Context
With today's technology it is easier than ever to capture quick (under two minutes) videos from the field. Videos connect readers and viewers with your mission in a way that print media can't by giving context to your mission. Such testimonials from the people you serve yourself can be a great way to share their stories without the prompting, editing, and budget of a professional appeal video.
This video produced in 2013 by the faith-based Degage Ministries is the perfect example of a compelling and motivating video that didn't require a lot of production.
Chances are you already have a lot of stories of the lives you've changed and the people you've affected through your work. Start to organize them into stories that can be shared over the internet. Let's go change the world!

Want to learn how you can use a blog to share your story with the world? Download our blogging eBook for Nonprofit Fundraisers!