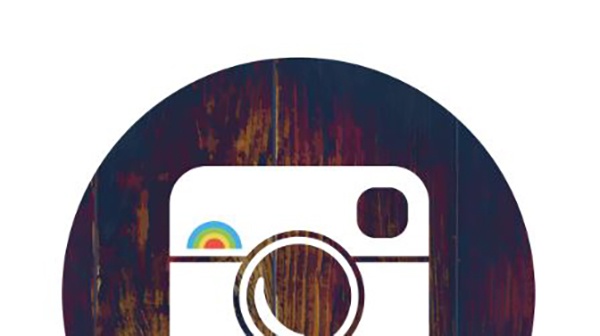 You've heard it said before: "A picture is worth a thousand words." In a time when attention spans are shrinking, pictures are becoming even more valuable.
At this point, you probably have a Twitter profile and a Facebook page for your organization. You may even be on YouTube and LinkedIn. But regardless of how many social networks you might already be on, let's take a moment to talk about the photo-editing and photo-sharing social network Instagram and the value it holds for your nonprofit.
With 300 million monthly users, Instagram is skyrocketing in popularity: people love pictures, and their love of pictures translates into a love of Instagram. The images- and video-only social media network is a unique opportunity for you to share your nonprofit's personality and mission in a simple, creative, and aesthetically pleasing way.
If you're new to Instagram or would like some direction on how to improve, read on for a few tips for starting and maintaining an account for your nonprofit.
1. Have a Clear Bio
On your account's profile page, you're allowed 150 characters to describe your nonprofit, to sell your point, and to draw people in. Give a short description of who you are and what your mission is. If Instagram users want to learn about your nonprofit, they'll look at your bio first, so it's essential that you communicate your organization's cause effectively! And don't forget to link to your website.
Feeding America's profile is a great example of a concise but compelling bio, complete with a website homepage link.
2. Post consistently
Posting on Instagram doesn't take long. In a nutshell, you choose the picture you want, choose a filter that makes it look even better, write a caption, and post. Easy!
As with any social network, it's important to maintain consistency in posting frequency. The good news, however, is that two to four times a week is plenty, as opposed to Facebook and Twitter's recommended frequency of several times a day. So if you're on the fence about whether to start an account, don't be: it doesn't have to take much of your time!
3. Make your posts engaging
This is where the rubber meets the road. You want to post pictures that people can connect with that also represent your organization. Make your post and caption work together to communicate a clear idea, story, or experience.
Instagram's filters and simple editing tools encourage you to show your artistic side. Quality, beautiful photos will make your account stand out! (If you enjoy photography and photo editing, you can even download third-party apps like Afterlight or VSCO Cam to give you a wider range of editing options.)
Here are a few examples of posts you could publish:

A post showing your impact:


Give people a visual of the work and success of your mission.This is an important way to gain trust from your constituents. You can use images to show the difference your organization is making and provide your donors with an update of recent events.
Charity Water does this well:

A post asking for donations:
Like all social media sites, Instagram is a great place to promote your organization's campaigns. Asking for donations via Instagram helps you to reach a wider spectrum of supporters. Here is an example from Make-A-Wish Foundation:

A post highlighting a donor or volunteer:


It's important to show your appreciation of your donors and volunteers to continue to foster relationships with them. One way to do that is to share a picture of them on Instagram along with a brief "thank you" or a caption describing the work they are doing. Show Hope illustrates this in the post below:
A regram post:


Regramming (or reposting) is also a great way to stay connected with your supporters. The Food Trust did this by regramming a picture that someone took at one of their events and giving them credit in the short description:
A post showing some personality:


Instagram is a great platform to show a fun side of your organization by giving your followers a glimpse into the lives of your nonprofit's employees or volunteers. Here is an example from Pencils of Promise:
Using Instagram allows an image to speak for you. There's no room here for long mission statements, impact reports, or hard asks; use it to inspire.
If a picture is worth a thousand words, using Instagram for your nonprofit will allow you to say millions!
Want to learn more about using social media for your nonprofit? Check out our eBook!