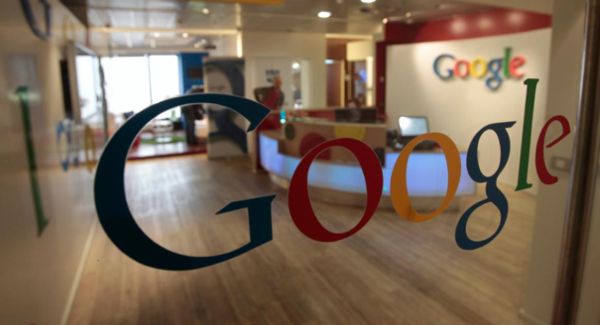 Nonprofits often look up to corporate marketers as the ones to follow. Yes, a big part of what we do is take the most effective and cutting-edge tools—like inbound marketing—off the for-profit shelf so nonprofits can use them, too. But there are just some things that corporate marketing departments do wrong, and Google's new ad penalties are a prime example that illustrates why you shouldn't mimic everything for-profits do.
Banner ads are a good example. Although you are more likely to complete Navy SEAL training than click a banner ad, more likely to get into MIT than click a banner ad, and more likely to survive a plane crash than click a banner ad, marketers still LOVE—and spend tens of thousands of dollars every year on—banner ads!
I'm not exactly sure how they did it, but somehow, someone somewhere convinced corporate marketing teams that banner ads, tile ads, and other forms of disruptive paid ads would generate more revenue… now, don't let that person convince you they'll win more donors for your organization!
As a member of a for-profit firm, let me be honest with you: we were all oversold on the importance of paid ads. We were told that "ad impressions" were highly valuable, built brand awareness, and were the best way to get new visitors to our websites.
But here's the reality: you ignore paid ads, I ignore paid ads, and most importantly, your prospects ignore paid ads—think about it: when was the last time you clicked on a paid ad while reading a blog post or news article?!
Now enter Google's latest update to their Panda algorithms—known as the Quality Update—which is officially changing the game when it comes to the value of disruptive digital ads.
What does this mean for you?
People Hate Disruptive Ads, So Google Hates Disruptive Ads




Remember how that Joe Schmo recommended you spend $50K in digital ads to promote your mission? Well, as it turns out, excessive and disruptive ads (things like pop-ups, tile ads, banner ads, and so on) annoy visitors. And because they annoy visitors, they now really annoy Google.

This means that the website where you placed the banner ad advocating your cause will now be "pushed down" in priority on Google's search-result pages, making it even hard for users to land on the website, let alone have the opportunity to even consider clicking on your ad… or contemplate becoming a Navy SEAL.

Takeaway #1:

Unless done in a very intentional and strategic way, placing paid ads on various websites to promote your nonprofit's cause is a waste of your marketing budget.
People Crave Quality Content

The "Quality Update" is Google's latest effort to provide its searchers with content that is highly relevant, helpful, and educational. Google has decided to reward sites—by increasing their SEO rankings—that are focused on improving the user experience by regularly publishing quality and original content.

Takeaway #2:

Google does decide how to rank your site based on how optimized, relevant, and shareable your website content is.
People Want to Find Information Easily




We've all been frustrated at Google at one point in time—or if you're at all like me, at many points in time—when we can't quickly find the information we want. Google wants its users to be able to find quality answers to their questions as fast as possible. Sites that aren't content optimized, are full of broken links, and are 404-error-prolific will now suffer when it comes to SEO.

Google's bots want to see your site transform into a user-friendly content resource that is mobile optimized, is easy to navigate, and proficiently answers searchers' questions and solves their problems.

Takeaway #3:

If you want Google to favor your organization's website, you need to map out its content intentionally, provide relevant and variable content to website visitors, and become known as a creative thought leader.

If you take a step back from all of this, you'd have to agree that it makes sense, right? I mean, if you hate banner ads, long for content that is actually good, and get frustrated by difficult-to-navigate sites, why would your prospective donors be any different?

I'd like to suggest that the real reason we spend so much money on paid ads, SEO bump-ups, and PPC is because we either feel like there is no other choice—everyone's doing it, so therefore we have to—or because we don't know the benefit of content marketing because we aren't actually measuring it properly.

Wherever you might fall on the aforementioned spectrum, the reality is that as technology continues to rapidly and drastically change the way the information world works, the way in which we market to prospects must adapt to that change.

It's time for nonprofit workers to augment their donor development tactics with an inbound marketing strategy. Right now Google is the big kid on the block, and as challenging as it might be at times, you've got to play by the big kid's rules if you want to stay in the game.

If Google says it's time to divorce ourselves from generic paid advertisements and get together with content marketing instead, I'd say it's time to make an appointment with the judge—or in this case, your marketing and communications director.
Okay… Still Want to Try Banner Ads?
Okay, if after all that you still want to try some advertising for your nonprofit, let me give you one more reason not to pay for it. This one is the magic reason among nonprofits: while the corporates have to pay for it, Google wants to give it to you for free.
At its heart, Google is an advertising company: that's how they make almost all their money. Google Grants is their way of donating some of the in-kind services—their advertising space—to your organization. All you have to do is apply, and Google will give you $120,000 a year, $10,00 per month, to play with.
Yes, you read that right. Six figures.
But the clincher? It's still probably not going to be enough to land you on the most premium Google real-estate. It just goes to show the pricelessness of the attraction you get from good, quality content plugged into an Inbound Marketing engine. But go ahead: try it, and see for yourself.
Interested in learning more about how to augment your donor engagement strategy with Inbound Marketing? Download some of our free resources!