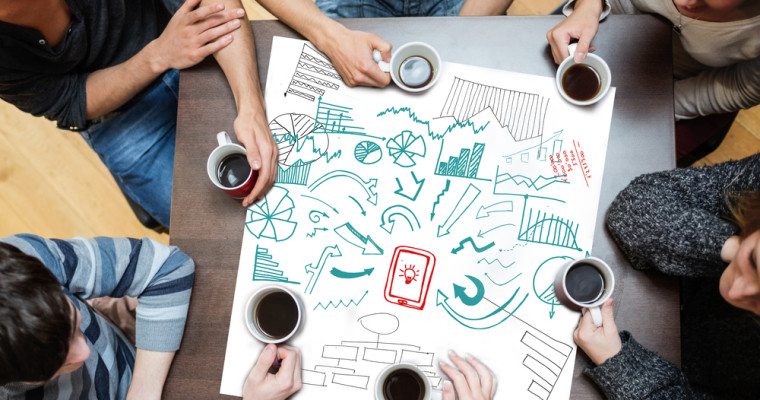 How many of you remember the viral "Kony 2012" YouTube video that flooded social media channels three years ago?
In case you missed it, the Kony 2012 video was a 30-minute YouTube video produced by Invisible Children in an effort to make Joseph Kony — the leader of the Lord's Resistance Army (an extremist militant movement which forces young children into soldier slavery) — the "most famous man in the world." Invisible Children's hope was that by making Joseph Kony's face known to everyone around the globe, people would take action and ask their governments to intervene and bring justice to this atrocity. (There wound up being some controversy over where the money coming into Invisible Children was actually going, but the way in which their mission and "ask" went viral is worth learning from. )
Invisible Children made history by producing a video that was viewed more than 100 million times in just under a week, making it the most viral video ever. They made their mission go viral because they understood the importance of attracting new constituents to their website by producing content that could very easily be read, understood, and shared by people everywhere.
Let's take a quick moment to follow Invisible Children's strategy and delve into the importance of attracting new visitors to your website, creating share-worthy content, and blogging like there's no tomorrow.
Attract new people to your website

Most people come across the work of a nonprofit organization via their friends, family, or other personal connections. Sometimes people stumble upon a nonprofit through social media or through email promos that existing fans forward, but it's becoming harder and harder for nonprofit organizations to successfully attract and interact with new constituents.

In order to attract new people to your organization's website, you need to play by Google's rules. You can't simply pay your way to the top with Google anymore. Because Google wants to bring the most valuable results to its users, if your content is not deemed "good enough," you will be pushed down the search results ladder.

You need to let your website visitors know who you are, what you do, and why they should care about your cause in a way that is educational — not preachy or sales-y.


How do you do this? You create share-worthy content.
Create share-worthy content
Share-worthy content is content that tells a powerful story, which then encourages others to share it with the people in their networks. It is content that is simple, clear, easily digestible, and engaging — so more than just your nonprofit's vision statement.
Share-worthy content should provide a reason to be shared—give them a reason to care! Believe it or not, people do actually want to get to know your organization — its personality, what makes it unique, what it offers that differs from other organizations that focus on a similar cause, etc.
Blog, blog, blog
Blogs are a great place to tell more of the stories that get started in social media messages. They provide opportunities to link to other stories and give readers the chance to learn more about your mission. Blogs also help to increase your SEO and indexed website pages! Using a blog effectively to establish thought leadership puts you and your nonprofit on the forefront. You'll gain and retain donors who are committed to your cause.
Remember: if people are reading your blog, it's because they are interested in what you are doing. Don't be shy! Make it clear what you're up to. Write about your most recent events, add pictures, use quotes from your founders. These posts are a great place to start if you're feeling stuck on ideas. They're also great to come back to periodically in order to keep your donors feeling connected.
Invisible Children understood the importance of developing a content strategy that would help to spread their mission and awareness about their cause by attracting new people to their website, creating content that could be shared easily, and blogging consistently.
We can't promise that developing a content creation strategy will break viral history, but we can promise that adopting a content-centric strategy will help your organization attract and engage new constituents!
Want to learn more about how content can help you attract new donors to your website? Download the eBook!