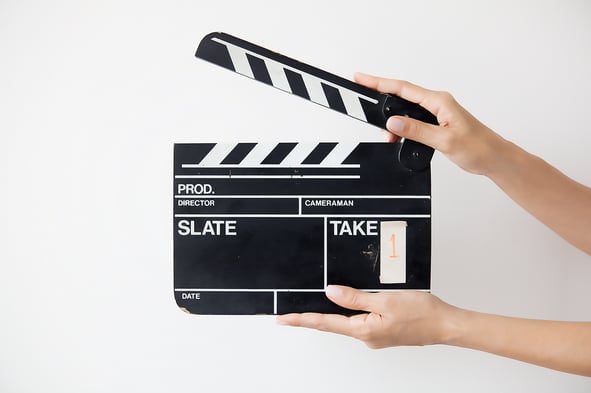 It's no surprise that the rate at which people are consuming video content is quickly growing, from binge watching full seasons of shows on Netflix to viewing celebrity lip syncing videos on YouTube to sharing quick everyday life videos on Snapchat. Many nonprofits are struggling to figure out whether video marketing as a strategy for donor development is really worth it, and if it is, how to do it effectively, efficiently, and affordably.
Video marketing isn't going away — in fact, it's a great way to attract new people to your organization's website and ultimately convert them into supporters and donors. Here are our thoughts on the importance of video marketing for donor development, as well as several content ideas for your organization's next video.
The "Why" of Video Marketing
Attracting new donors and promoters of your mission requires a creative marketing strategy that incorporates both direct marketing and inbound marketing campaigns. Unlike text or photographs, video has this unique ability to provide constituents with an immersive experience of your organization's mission. Done right, a short video allows a prospect to get a real taste of the great work your organization does in a way that is authentic, educational, and exciting!
The power of setting people and places in motion can help constituents step into specific scenes of your organization's field work (or office dynamic!) — and help them to see why what you do is important.
The "How" of Video Marketing
Keeping the scope limited for your first video is always a smart decision, especially if video production is only one facet of your job—which it very likely is! Deciding what types of videos to make can be challenging, so it's important that you incorporate your video marketing strategy into your overall content marketing plan.
By starting small and making simple short videos that answer questions constituents may have, showcase an annual event, or interview a volunteer and then editing those videos in an easy-to-use software like Apple's iMovie or Windows' Movie Maker, you'll begin to understand just how easy, quick (and even enjoyable!) this process is.
The "ROI" of Video Marketing
People often argue that it's simply too hard to track the ROI of video marketing — and while it may be a nice source of constituent engagement, it's just not worth your time. Here's what many people do not know — there are incredibly affordable tools out there like Wistia that allow you to see who is watching your videos, how much of your videos they are watching, and how often they are re-watching your videos! These analytics are powerful, and they can show you which of your visitors might be worth following up with via email. Wistia also lets you embed Calls-to-Action buttons at the end of the video, which is another great feature that we'll have to talk about some other time.
Here are four ideas for short videos that your organization can make to attract new constituents:
1. Document victories in your field work


Maybe you reached a fundraising goal, and now you've finished building that new school for underprivileged children. Or maybe one of your field workers will begin serving in a new location. Whatever the occasion (and however small), these stories will come to life through video.
2. Interview volunteers
Ask why they're passionate about your mission. Ask how they got involved. Ask for their favorite memory of working with your organization. These stories are effective because they're real — and they're inspiring.
3. Interview staff members
You and your staff are the ones so dedicated that you've pursued this mission full time. Putting your faces and words in a video adds a human, relatable dimension to your organization that will help establish a good rapport with constituents.
4. Recap an event
Make sure you get some video footage of events that your organization puts on. Compiling these clips into a short recap video will connect constituents who weren't able to attend, as well as show attendees that you're happy they came (and on that note, make sure to interview some of them!).
We hope you now have a better understanding as to what video marketing for donor development looks like, and how you can add video to your content marketing plan. Video can be challenging, but it's worth it.
Are you pumped up to get working on a video? Lights — camera — action!


Want help brainstorming more ideas for your next video?