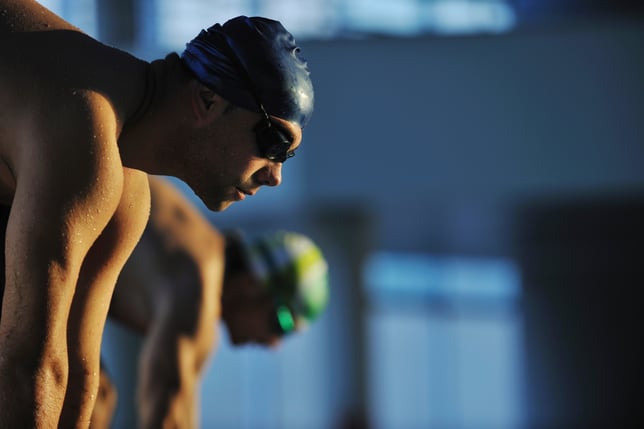 There is something you and I probably have in common: we don't have the time to create the content we want our organizations to produce. Whether you work for a nonprofit, a for-profit, or a government agency, the reality is that we already have enough project-related work keeping us busy that it is difficult to change gears and get into content-creation mode.
As a guy who manages small teams of marketing geeks for a variety of clients we develop content for, I'm going to let you in on a little secret — you're not going to find more time!
As you dive deeper into the best practices of content marketing, you will realize it involves a lot more than just a few blog posts and a weekly Facebook message. You will discover strategies like inbound marketing and quickly learn that other nonprofits are using marketing tools like HubSpot, Buzzsumo, and Wordpress.
And you will likely drown.
Not because it's too much work! No, most nonprofits struggle getting off the ground with content marketing for two main reasons: (1) they don't have a real strategy, and (2) they underestimate how much time to allot to content development.
How much time should you spend developing content? And what do your current efforts say about where you're headed?
The answers to these questions should vary depending on your goals, and those goals, if they are SMART goals, should be based on what your current benchmarks are. I've found that most organizations are in one of three scenarios when it comes to developing content to attract new audiences:
LEVEL 0 — THE BABY POOL
Your organization is at "Level 0" when you truly believe that you need to start developing content to attract new visitors to your website. You realize that you can't live forever on your existing constituents, most of whom are getting older and aren't really sharing your digital content.
You may have a Facebook page, but it's not really attracting new followers.

Your website is not producing new prospects for you to engage with each month.

You don't have a real blog.

Most of your organization's thought leadership is limited to print or old-school e-newsletters going to the same folks.
In other words, your nonprofit has realized it needs to eventually get into the big pool in order to reach new people.
LEVEL 1 — ONE FOOT IN, ONE FOOT OUT
This is the most common scenario for nonprofits today, so don't be surprised if you fit into this group. Here's how you can tell if your organization is at "Level 1" when it comes to developing content:
You have a blog, but publish less than once/week.

You don't have relevant CTAs (calls-to-action) for each blog post topic.

You regularly post on your organization's social media accounts, but you don't also publish under the individual accounts of your directors (e.g., your Executive Director, Director of Development, Membership Director, etc.).

You don't have clearly defined Personas for whom you are creating content.

You've never had a guest blogger contribute on your blog.

The most prominent button-style CTA on your website is "Donate Now" (and any others are all about

buying something

to support your nonprofit).

You have fewer than three different forms to capture visitors to your website.



If three or more of the above apply to you, then you know your nonprofit still has one foot outside of the pool! It's not a bad thing — it just means you're likely ready to jump in all the way.
LEVEL 2 — JUMPING IN WITH BOTH FEET
This is the level where you have multiple balls in the air at all times. Things are moving, because your organization is committed to publishing fresh content every week about a variety of topics all related to your mission, the people you serve, and how your work is relevant in today's world.
Jumping in with both feet means you're "all in" with the inbound methodology, and you're likely putting enough time into content development.
Here are some indicators your organization is spending enough time developing content and is at "Level 2"
Your website is more about who you serve than who you are.

Your social messages are filled with powerful stories that people would want to share with others.

Your team is constantly coming up with creative ways for constituents to engage with your organization (HINT: these are not just different ways to give money!).

You publish a blog post

at least

once a week, and likely have multiple blogs.

You have 40+ landing pages on subdomains of your website with various forms to capture new visitors and re-convert existing prospects.

You have powerful software tools that track exactly where people are going on your website, what emails and CTAs they are clicking, and what content topics are producing the best engagement.

You have some sort of automated communications workflow setup to provide constituents with more content that is relevant to their demonstrated interests.
Want some examples? Check out nonprofits like Charity Water, Project C.U.R.E., and even a small regional nonprofit like Union Gospel Mission - Inland Northwest.
Today, nonprofits big and small are working hard to create compelling content to attract, connect, engage, and inspire advocates. Yes, it requires a dedicated amount of time for your team to properly create the content people want to read and share. But it also doesn't need to drain your resources if you agree to allocate the time and people to match your goals.
Are there more advanced levels to reach when it comes to content development? Of course! And you need to evaluate what your team can handle internally vs. what parts will require outside help. It could be on the writing and graphics side of things, or it could be more on the technical development side of things, or (most likely) a combination of both.
Not sure where your nonprofit stands when it comes to inbound marketing? Then I encourage you to sign up for a free Inbound Communications Assessment. Just enter your nonprofit's website and we will evaluate your website, SEO, social presence, keywords, landing pages, forms, and more.
Request an Inbound Assessment!