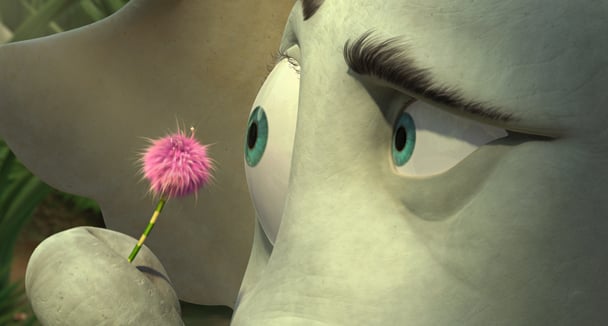 Dr. Seuss once said, "The writer who breeds more words than he needs, is making a chore for the reader who reads." If you were to bring in Dr. Seuss as a consultant for your nonprofit marketing, he might recommend developing micro-content to attract new supporters to your mission. Here's why:
Micro-content, for all intents and purposes, is introductory or brand-building content. This means that for nonprofit organizations, micro-content should aim to attract new advocates to your cause.
Micro-content comes in the form of status updates, short videos, quick blog posts, photos, and hashtags. Unlike premium content, which typically consists of more educational and valuable content like eBooks, guides, and comprehensive videos, micro-content can be easily digested on platforms and in formats that content consumers are regularly utilizing.
The very way in which we tell stories, as well as the time in which we have to tell them, is changing. Unless you already know how to tell your story and depict your nonprofit's personality in a quick, witty, and purposeful way, using content to attract and engage prospective donors to your cause will prove to be as challenging as trying to convince someone to try green eggs and ham. Here are three tips to keep in mind as you begin to create micro-content to attract new advocates to your organization's mission:
Be Quick
Our online attention span is continuously waning. Say what you mean, mean what you say, and then shut up. Remember that these prospects don't have a relationship with you yet. It doesn't matter how polished or well written your 1500-word blog post is; they aren't loyal enough to you yet to give you twelve minutes of their time.
Be Witty
BuzzFeed encapsulates the relationship between witty and educational content stupendously—take a note from them! Share a humorous meme on your Facebook page about your most recent success with a simple and emotional (but intentional) hashtag that is relevant to your cause. Publish a blog post that is chock-full of inspiring images about "the life of a nonprofit field worker" and promote the heck out of it on your social media channels.
Be Purposeful
Today the average person sees hundreds of content messages each day. Your content must be unique enough to your organization's identity while still being relevant enough to grab (and keep!) the attention of new people. These new prospects may not be willing to give you twelve minutes of their time, but they are willing to give you two minutes of their time. Optimize these two minutes by creating pieces of content that are informative, attention-grabbing, and offer the chance—but do not demand—that a prospect take the next step in the donor journey.
As inbound marketing continues to revolutionize the way nonprofit fundraisers attract new donors, it is important to remember that there is no "one size fits all" when it comes to content creation. Your NPO needs to understand the necessity for creating different types of content for prospects at different stages in the donor journey.
Micro-content might not lead a supporter to make a donation immediately, but it is an effective tool for building relationships and brand recognition with new advocates from outside your traditional audiences.
Need some help developing some content for your nonprofit?