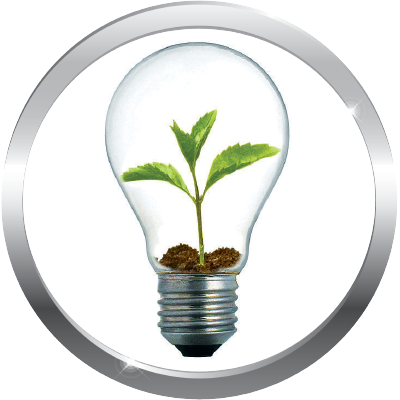 There is a reason behind the collective disdain America has for infomercials.
Sure, infomercials are annoying, drawn out, and incredibly predictable, but I think the reason we hate them so much is that they fail to tell us a compelling, relatable story.
Think about it: when an ad for the iPhone 6 comes on TV, it captures and keeps your attention. Why? Because Apple sells you an experience, not a product. Apple takes a story and transforms it into a piece of content that we can relate to — or at the very least, desire to relate to.
When it comes to creating content to gain advocates and donors, you need unique and intriguing content that will engage them by telling a story. Rather than selling your nonprofit like an infomercial, it's more effective to take Apple's approach to content marketing and sell your organization's story and experience — not just your brand.
So how do you develop this kind of content?
The answer is by creating premium content. Premium comes from the Latin word praemium, meaning "reward." By nature, premium content is about "rewarding" a contact with valuable information — things like eBooks, videos, guides, infographics, etc. — once they've submitted a form and provided the contact information you requested.
Premium content is the key to introducing new prospective donors to your organization's cause and ushering them into the donor funnel. It is about presenting your content in an exceptional way that will give them the keys necessary to unlock the answers to the questions they have.
Here are five things to keep in mind when developing premium content to gain donors for your nonprofit:
1. Know them
In order to give prospective donors rewarding content, you must first know what they find valuable. Research and know your prospective donor personas. Understand their beliefs and what they stand for, and then create content that addresses and satisfies these concerns.
Look at the Twitter feeds of people in your area, research frequently asked questions, read blog posts of other nonprofits, and analyze recurring comments and questions people are asking on those blogs.
2. Inspire them
Remember: you are trying to attract donors, not bore them to death with monotonous, presented-in-the-same-way-fifty-times pieces of information. Give them fresh, innovative content that will spark their interest and leave them wanting more. Create content that will leave them inspired, overflowing and wanting to share.
Find something that sets your nonprofit apart from others and emphasize that. Think of the reasons prospective constituents would be interested in supporting your cause over another cause. Illuminate, highlight, mark, check, and bold what sets your mission apart from other nonprofits that serve the same cause! They shouldn't have to dig through 150 pages on your website to find out what makes your mission and approach unique.
3. Educate them
The more relatable your content is, the more rewarding it becomes to a prospect — and the more likely an advocate will want to donate. The more pieces of "content gold" you give them, the more they will want to keep digging.
With eBooks and guides you can provide engaging, educational content that will meet a prospective donor right where they are in the donor journey. Educate them on content they should be looking for in a nonprofit; explain to them how their donations would make a difference in the lives of others and in the development of your organization.
4. Amuse them
Be funny! Donating is stressful and draining enough — make some of your content humorous and light-hearted "just because." People are captivated by things that are funny.
Humorous content is more likely to be shared on social media, too! Appeal to their humor and they will find your content alluring and share-worthy. A humorous element can be integrated using gifs, memes, jokes, and Vine videos.
5. Be helpful to them
Really attempt to know the questions prospective donors are asking and answer them in the most helpful way. What questions are people asking one another? What questions have been submitted via online forums, tweets, or on your organization's FAQ page?
Use these questions as a springboard for your content brainstorming session. If you develop content that answers the questions and solves the problems of prospects, not only will it be downloaded, but it will also be shared.
Remember: you want your content to be like an Apple ad, not like an infomercial!