The COVID-19 pandemic accelerated rapid change in the world of Higher Ed. Not just the student experience on campus, but how schools recruit prospects, feed their funnel, and spend their budget.
Many schools are now being asked to do more with less—that means enrollment marketers like you need to find ways to reach their admissions goals in a way that's more efficient, sustainable, and cost-effective.
Naturally, anyone who has been in higher education for longer than five years (as a professional) knows that the battle against inertia is real...and I happen to fall into the category of humans who believe that not all of the positive change we have seen since early 2020 will stick (esp. in higher ed). However, combating my Gen X cynicism, I am confident that some of the adaptations are here to stay. The increased reliance upon SEO for universities, for instance, is a keeper.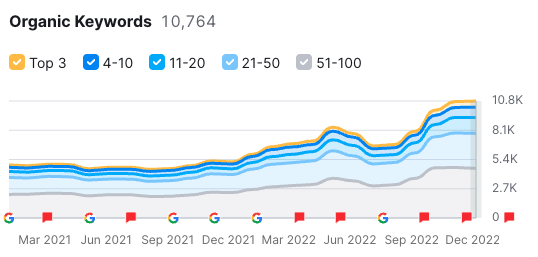 To paint the backdrop a little more, SEO is a long play that leads to greater sustainability in the enrollment marketing industry. When done correctly, SEO will lead to a decreased dependence on lead generation through name purchases and paid search. But SEO is NOT a silver bullet and it takes some time (and discipline) to get it right. As your mom used to say, most good things are worth the wait and SEO definitely is! It's a long-term play—you won't see results overnight, but if you follow best practices and keep at it consistently, you'll drive new levels of organic traffic and more qualified prospects to your website.
Keep reading to dive into the three reasons why most undergraduate enrollment marketers need to make SEO more of a priority in the coming year.
1. For Gen Z, Finding the Right-fit College or University Starts With Search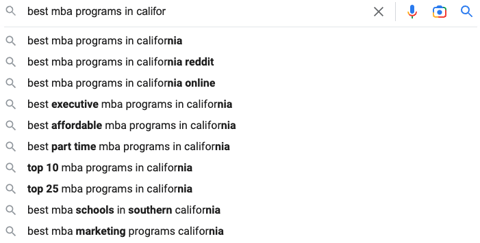 It probably comes as no surprise that many consumer transactions start online. However, if someone were to ask you how much of the sales pie can be attributed to the internet, I bet you might predict around half (that's what I guessed). In reality, OBERLO has reported that 63% of shopping experiences start online...and that statistic was BEFORE the pandemic started. It's been reported that this percentage has jumped by about 20% in many industries since then.
So, how does this translate into the college search process? Well, let's say that you have 10,000 students who generally end up in your undergraduate inquiry pool. According to the research, at least 6,300 of those initially went online to begin their research. You might be thinking: "OK, no problem, they knew about my institution, Googled us, and then visited our website." Unless you work for an extremely well-branded institution, that is most likely NOT how the research began (just sayin'). More often than not, prospects are searching specific keywords like "best engineering college in Georgia" or "what bachelor's degree pays the most" and then end up funneling down to your site (or they come across your digital ads).
That's why it's so important to rank for non-branded keywords—in this case, search terms that don't have your school's name in them.
The important point is, if your institution has had an ongoing conversation about 'lacking brand' or increasing your market presence in the past 6-12 months, search engine optimization (SEO) is a key component toward reaching brand recognition and winning against your competitors.
2. Standardized Test Scores and Student Search are Circling the Drain
Ditching the SAT or ACT score as a requirement for college applications might be the single biggest change in protocol for this next generation of college students. You can thank the pandemic for that. This change was gaining ground at a snail's pace in the past decade. For some perspective, SAT test-taking dropped 21% since pre-pandemic numbers. While we can certainly debate the merits of this change to test-optional applications...there are bigger implications for admissions leaders who are trying to build a lead pool.
Many institutions count on student search to build a portion of their enrollment funnel (prospect names have been readily available through numerous sources, including The College Board, ACT/NRCCUA and more). This tactic of buying interest was frequently used in geographic areas where institutional branding is less prevalent. As the test-optional mentality percolates into the school systems, there will be fewer test-takers (we are already seeing this because of the pandemic). As fewer high school students take tests, there will be fewer people in the student search population, making an on-point SEO strategy for universities mission-critical instead of just a 'nice to have."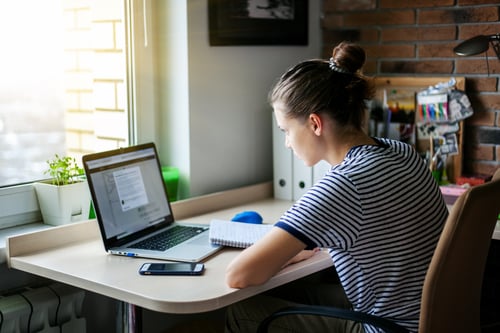 3. Google's Algorithms Are Placing More Emphasis on Delivering Value and Being "Human"
In the old days of SEO, or about 10 years ago, SEO experts and marketing agencies would advise their clients to use as many relevant keywords as possible. You'd see blog posts and web pages that were plugged with keywords at every opportunity, and Google more or less rewarded those pages with high placements on the search engine results pages (SERPs).
Today, however, as the algorithm has gotten more sophisticated, it's placing less of an emphasis on keywords and more of an emphasis on things like:
Delivering value with helpful and relevant content
Having a unique angle that's compelling
Writing that feels human and not super jargony or technical
So what does all this mean for higher education in general and for the use of SEO in particular? Higher education professionals will need to continue to adapt to new lead sources as traditional student search numbers continue to dwindle. Likewise, as more and more students take to search engines, YouTube and voice search, there are terms and keywords that need to be woven together with your unique selling proposition (USP).
Implementing an effective SEO content strategy gives you the ability to tell the story of your institution in a way that is authentic and competitive. It also enables you to capitalize on long-form content that will continually and consistently work on your behalf for months or even years by increasing quality traffic to your university's website for free.
Next Steps to Leverage SEO at Your University
Below are some resources to help you launch your SEO strategy with minimal stress and maximum impact:
Gain a deeper understanding of the basics of SEO strategy so that you can generate some easy wins around key ranking factors. We've put together a list of four SEO tips for colleges and universities that you can implement today, in order to grow your search results tomorrow.
Access my webinar, "How to Take Your School's SEO Game from Zero to Sixty" to learn how to get started improving your school's organic search rankings in this jam-packed on-demand webinar.
You can also book time on my calendar to learn more about SEO. Together, we can take a look at your as-is state and talk about what kind of SEO and content marketing plan you might need to reach your enrollment goals.
I'd love to provide you with some insights into your as-is state and how you can build a sustainable long-term plan.
Find Out the Freshest Industry Benchmarks
Do you know how prospective students are engaging with email? How are virtual events affecting recruitment? Are you considering all three prospective student stages when creating content? Look no further! See how your institution stacks up against other schools across these primary marketing tactics.
Download our free guide, DD's Deep Dive: Enrollment Marketing Benchmarks Report to learn:
Benchmark data for four primary marketing tactics: event marketing, email marketing, digital advertising, and content marketing
New behaviors of prospective grad students as they research and journey through the applicant funnel from initial interest to application completion
Specific insights on which tactics are the most effective in engaging and converting prospects at all stages